Legacy MedSearch FAQ
Resource Library November 2, 2016
Legacy MedSearch is a retained search firm and one of the top ten MedTech recruitment firms in North America focused exclusively on medical device. Our longevity and brand recognition in the industry gives us access to the majority of potential employees since we have a reputation for high integrity, market knowledge, and speed to hire.
FAQ Index
Company's history
Clinical and functional areas of expertise
Number & types of successful placements
Robustness is in your network
Industry tradeshows and meetings attended
Recommendations
Client site visit requirement
Legacy MedSearch locations
Number of employees
Our fees
Speed of providing candidates
 "No-poach" recruitment policy
Why do other clients work with Legacy MedSearch?
Next steps
---
1. When were you founded?
Legacy MedSearch was founded by Paula Rutledge in 2005 after spending 22 years with market giants Johnson & Johnson, Synthes (now J&J Depuy Synthes), Spinetech (now Zimmer Spine) and GE Healthcare's Imaging and Navigation group.
2. What clinical areas does the company recruit in? How about functional areas?
Clinical Areas of Expertise
Most surgical and interventional devices (Implantable, Instrumentation, and Capital Equipment) including Cardiovascular, Orthopedics, Spine, Neurosurgery, Women's Health, Men's Health, ENT, Oncology, MIS, General Surgery

Therapeutic and Diagnostic Imaging (Energy Devices, HIFU, MR/CR-guided, etc)
Image Guided Surgery, Navigation, Virtual Reality Surgery
Robotics and embedded or sensing environments
Wound Care, Infection Prevention
Biologics
Functional Areas of Expertise
C-Level and Executive Management
Research & Development
Sales & Business Development
Quality & Regulatory (QA/RA)
Clinical Affairs
Product Management
Marketing, Clinical Marketing, Marketing Communications
Operations
3. How many candidates do you place in an average year – and where?
Through June 2016, we have placed 56 MedTech professionals throughout the world including Canada, Europe, India, and Latin America, and at levels including President and CXO executives in fields such as clinical applications or field sales.
4. How robust is your network?
As of October 2016, we had a database of over 344,596 medical device professional profiles, many of whom we've met in person.
Our social media presence mirrors our market leadership. Most of our team has a personal LinkedIn network at the maximum of 30,000 connections. We manage 4 LinkedIn groups and actively cross-promote our clients through our channels, as well as posting breaking news and information of interest.
Medical Device Guru 49,000 members
Medical Robotics Group 8,000 members
Johnson & Johnson Alumni 25,000 members
GE Healthcare Alumni 6,000 members
Our Medical Device Guru blog is a great resource for Medical Device news and career advice and is updated daily.
Categories include:
5. What tradeshows and meetings do you attend?
One of the reasons we have a strong network is because our Practice Leaders travel to 10-12 conferences a year including:
AAOS – American Academy of Orthopedic Surgery
APIC – Association for Professionals in Infection Control
AANS -American Academy of Neurosurgery
CCJR – Current Concepts in Joint Replacement
CNS – Congress of Neurological Surgeons
HRS – Heart Rhythm Society
AAO-HNS – American Academy of Otolaryngology
TCT – Transcatheter Cardiovascular Therapeutics
RAPS – Regulatory Affairs Professionals Society
RSNA – Radiology Society Association North America
NASS – North American Spine Society
HIMSS – Healthcare Information Management Systems
SAS – Society Arthroplasty Spine
SAWC – Society Advanced Wound Care
SIR – Society of Interventional Radiology
STS – Society of Thoracic Surgeons
6. Do you provide references & recommendations from clients and candidates?
Collectively, we have over 100 recommendations on LinkedIn. These include 59 on our President Paula Rutledge's personal LinkedIn profile. Additionally, we are happy to give you the names of the companies we've work with in the past, including several with whom we've worked with for over 10 years.
7. Does Legacy MedSearch do a site visit to our home office prior to commencing a search?
Because the vast majority of our hiring managers are referred, former candidates, or people we've known over the years, it is not a strict requirement that we visit your company before we work together. However, it is our strong preference since it gives us a unique perspective as we become an extension of your company. We're so committed that we pay our own expenses on our first visit because it gives us great credibility to potential candidates – particularly Senior-level executives.
8. Where are your offices?
Legacy MedSearch has 2 offices currently with plans to open a 3rd next year. Our main office is in downtown Orlando, FL overlooking Orlando Regional Medical Center (7th largest hospital in the US) and 10 minutes from Florida Hospital (2nd largest hospital in the US). In 2012, we opened an office in Bangalore, India and now have 4 full-time researchers located there.
In 2017, we will be opening an office in the Middle East with both English and Arabic speaking employees to help our clients staff positions in EMEA.
If you are in Orlando visiting Disney World or on business at ORMC or Florida Hospital, we would love to have you visit our offices!
9. How big is your firm? How tenured is your team?
Legacy MedSearch currently employs 17 amazing individuals including 6 full-time researchers (4 in India and 2 in Orlando) as well as office dog, Jackson.
In the 'high churn' recruiting industry, our average recruiter tenure at Legacy MedSearch is 5 years with an 87% retention rate since 2011. As an employer of choice, we provide full benefits, 401(k) with matching, an excellent income at the very top of the industry for our Practice Leaders, plus a career path to full equity partnership. We also have a lot of fun here at Legacy as you'll see from our company Facebook page!
10. What are your fees? Do you only work on a retained basis?
We charge 30% of base salary for searches within North American and 35% outside of North America. Our full fee agreement in this link (click to open) is straight-forward and includes a unique 5-year guarantee on a sliding scale. We offer both engaged and retained search options. Should your company be looking for a contingency firm or contract staffing, we are happy to refer you to recruiting companies we trust who prefer to work on a contingency basis.
Our retained services generally include:
Skill Survey, a comprehensive reference tool
Predictive Index, a behavioral assessment tool (your company must also have an active account)
ERI Salary Assessor, which gives data on the salary for any position to industry standard, based on geography, tenure, and company revenues.
Background checks (varies based on position)
Professional profile, sample work material and other documentation (varies based on position)
11. How fast do you provide candidates?
In most cases, we target a two-week initial candidate presentation from the day the search is initiated and first retainer payment is received. Then weekly, standing calls are generally scheduled until the search is filled. There certainly are exceptions, but our goal for most searches (excluding global roles, extremely narrow-scoped jobs, and very senior level positions) is 45 days to offer and acceptance.
12. Why should we work with Legacy MedSearch?
a) Market Knowledge:  Our founder has been in the medical device industry for over 30 years and has a vast network of 'real-life' relationships and direct medical device knowledge, including supporting over 3000 surgeries during her tenure in the field. Our Practice Leaders are niche-focused industry experts not only on the recruiting side but provide consultative insight to our clients.
b) Daily communication with your competitors – and potential employees for your company. As a team, we talk to anywhere from 100 to 500 medical device people each day so we hear a lot. We spot trends, listen to what competitors say about your company and careful to guard your reputation as we help promote your company to our network.
c) Ability to bridge planned employee separations with confidential "quiet" searches. Many of our searches are conducted in utter secrecy as companies find themselves needing to 'upgrade' talent, or fill newly created roles necessitated by a regulatory issue (both positive and negative), a pending product release, M&A or other factors that require total discretion.
13. What's the next step? What is the typical process?
a. Practice Leader initiates a conference call to discuss specifications and requirements with you or the Hiring Manager, Human Resources and members of the hiring team. Legacy MedSearch' s project team typically includes, from our office:
Practice Leader or Senior Manager
Account Manager
Recruiter
Senior Researcher
b. Contract is signed and initial fee received (Search "time clock" starts)
Day 14 Scoping call, initial candidate briefs to ensure we are on track
Day 21 Weekly call; candidate presentations
Day 28 Weekly call; candidate presentations; updates
Day 35 Weekly call; candidate presentations; updates, final candidates
Day 45 Offer negotiation / close
To schedule a meeting to discuss specifics or learn more about our services, please reach out to me directly at Paula@LegacyMedSearch.com or by calling 407-591-3026.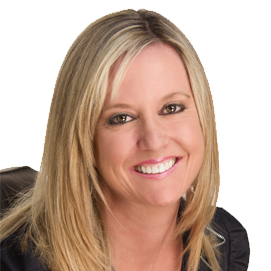 Paula Rutledge | President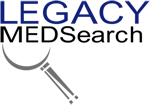 AUTHOR - Authorship Credit Noted Above
SHARE