Does "Shallow Hal" exist in the workplace? What can 'Unattractive' people do when they are competing with 'Attractive people' for a job?
Resource Library July 19, 2016
In the movie, Shallow Hal, the story revolves around Hal (Jack Black) who, taking his dying father's advice, dates only the embodiments of female physical perfection. But that all changes after Hal is stuck in an elevator with self-help guru Tony Robbins. Intrigued by Hal's shallowness, Robbins hypnotizes him into seeing the beauty that exists even in the least physically appealing women.
Funny movie.
But is there discrimination in hiring for people that may not be traditionally considered attractive? What about for people who are "different" due to health circumstances – or by choice?
This is a bit of an uncomfortable topic to write about, but is something I'm asked from time to time from bewildered candidates who feel that their physical appearance or "being different" kept them from being offered a job.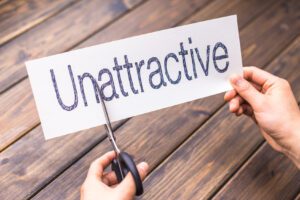 In many industries (including the one in which I work: medical devices), there can be a slight bias to physical appearance in the hiring process, especially for customer-facing positions like sales and marketing.
Here's a question I've been asked several times in the last few years:
"I am a self-described 4/10 in attractiveness in a world that hires 8+ people. How can I get potential employers to know that I can sell anything if only given a chance?"
Beauty is, as they say, only skin deep, so I struggle when someone asks me head-on if only "good looking" people get hired. One candidate recently commented to me "I'll never be a Pharmaceutical Barbie or Ken." (Which is of course, another form of bias…)
Truth is, a candidates' appearance including their clothing choices, facial attractiveness, height, hygiene, hairstyle, weight and personal comportment biases interviewer evaluations.
How many attractive former athletes (men and women) are now selling orthopedic implants versus equally bright and ambitious chess club captains who would be considered 'nerdy' or too short, too tall, too big, or too small?
I'm not saying this is right… but it is what it is and I get a lot more requests for West Point grads who played varsity sports than I do for people with unique outward forms of self-expression.
We've come a long way in terms of diversity, but this is one area where unintentional bias is evident.
What about the question of perceived beauty or handsomeness?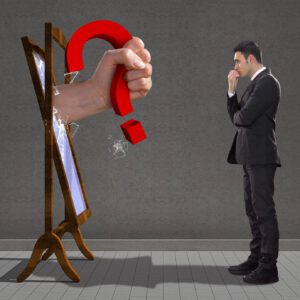 In context, I've had about a dozen or so conversations with candidates over the years who asked, in earnest, if you need to be outwardly attractive to get hired for high paying sales positions.
And conversely, I've had very attractive people (generally women) feel they were not hired because they were too attractive.
If that's the case, you should do what any smart candidate can do to gain an advantage during the face to face interview: simply be more prepared than the other candidates.
The world is filled with CEOs and executives who are smart but not traditionally attractive. Beauty is in the eye of the beholder – but brains, skills, work ethic, the ability to work well with people, create or execute on ideas?
What if you have a 'different' physical appearance due to a health issue?
Should the appearance issue be health related such as a burn, scar, skin condition, loss of limb, or other scenario, my hope is that any company would make this a non issue (if they do, you probably wouldn't want to work there anyway).
In my early career, we had a young salesperson who suffered a brain aneurysm shortly after being hired. When she returned to work a few months later, her beautiful long hair had been shaved off and there was an obvious and large scar on her head. Her job was to call on surgeons and hospital executives and admittedly, personal appearance is a factor in some situations. That said, when Tracey came back to work, her bright and outgoing personality, self-deprecating humor and desire to succeed made us forget the scar and by the time her hair grew out and her speech and energy returned back to normal, she was in the top 10% of salespeople.
I've not mentioned any of the anti-discrimination laws that exist in most countries. If your concern is relative to any protected class, that is a different matter entirely.
Assuming you are qualified for the position, there are several things a candidate can do to minimize any disadvantage they have, whether it is appearance, age (either youth or being more senior), educational institution or other factors.
TIPS FOR MINIMIZING PHYSICAL UNIQUENESS
1. Give a Killer Phone Interview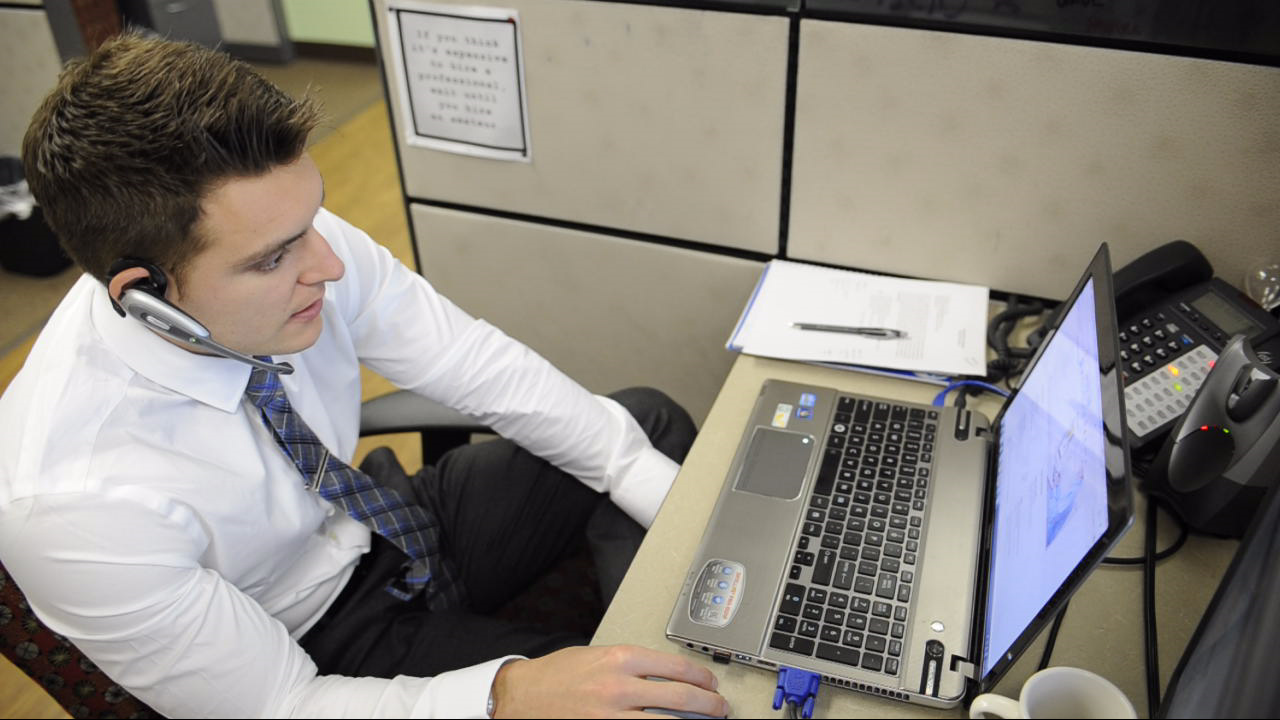 Request a phone interview first – and be absolutely prepared for the phone interview.
Make sure you're comfortably seated prior to the phone interview, free from distractions
Have in front of you your resume with the job description.
Use a colored marking pen and highlight the elements of your resume or CV that match the requirements in the phone description.
Research carefully Also, have your researched notes about the company, their competition, the products or services they provide and any information you can find out about the executives, hiring manager or interviewer.
Read the article "11 Sneaky (but Ethical Ways) to Research a Medical Device Company when in a Job Search." There is a lot of specific in depth information about medical device companies, but also some good general advice as well.
Ask insightful questions and gain a rapport on the phone with the interviewer without your concern over how the interviewer may perceive your appearance.
Unless you are being hired as a super model or as the public 'face' of the company, you are probably being evaluated for your skills and abilities rather than how you look.
2. Dress for the role you want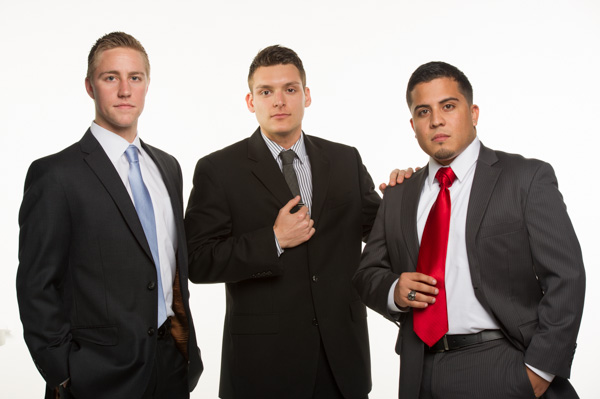 Years ago, I worked for a medical technology company who employed a brilliant, large cross-dressing man as a software engineer. He was great at his job, charming and had a demeanor that put people at ease. On the days where we knew that investors or consulting surgeons, or visitors would be coming to the office, he would simply wear conventional pants and a shirt, as he had to his interview.
If your concern with appearance is something you can minimize with how you dress, do so. If the company of interest to you is a professional office, you'll probably want want to dress conservatively. If the appearance issue is one of weight, height, physical disability, age, or self-expression such as piercings or tattoos, choose an outfit that best mirrors the dress of those you will be working with.
---
Your physical appearance won't matter to most companies unless you make it evident it matters to you.
---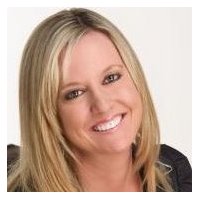 Paula Rutledge
President, Legacy MedSearch
Paula@LegacyMedSearch.com
407-591-3026
AUTHOR - Authorship Credit Noted Above
SHARE