10 Things I Wish I'd Known Before Writing my FDA Response Letter
Resource Library September 16, 2016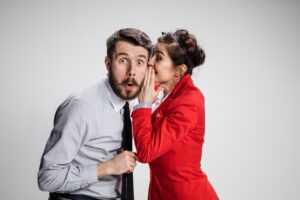 If you've ever received a 483 or warning letter, as I have, you know the chaos that can ensue. The clock is ticking; the FDA requires a response to most compliance notices within 15 business days!
I received a warning letter while working for a leading global manufacturer of dental materials, devices, and instruments. As part of the remediation team assigned to address the citation, which entailed overhauling the company's entire quality system, I understand that time is of the essence when crafting a response letter and remediation plan. Working many nights and weekends, it took my team eight months to receive our close-out letter, then we spent another year implementing our remediation plan—all while performing our "regular jobs." It was a grueling process, but I learned a few remediation lifehacks that may save you time and frustration.
#1 Start immediately
Receiving a warning letter is a lot like receiving a notice from the IRS. It's tempting to ignore it and hope it will go away. It won't, of course, so don't waste any time in securing executive support and the right internal expertise. The remediation process is labor-intensive, and timelines are extremely tight. Executive backing will make it easier to compile resources and prioritize company attention. If you have a problem convincing senior management and other stakeholders of the importance of dealing with a warning letter, remind them of the damage it can do to stock prices and brand equity.
Once management is on board, start compiling your remediation team. Identify leaders within each function area (e.g., regulatory, quality, compliance, clinical) that pertains to the observations listed in the warning letter. This team will assist the head of RA/QA in overseeing the response and updating management on progress.

#2 Enlist outside help, if necessary
If you do not have the adequate internal expertise or resources to address the issue, consider hiring an outside consultant who specializes in regulatory remediation. Smaller companies, particularly those unfamiliar to FDA regulators, can often leverage their consultant's reputation with the FDA to their advantage. Also, consultants often bring an outsider's perspective that resonates with management.
We realized pretty early on in the remediation process that we were in over our heads, particularly when it came to training and resolving CAPAs. We hired a consultant, who had previously served as an FDA auditor, to help us draft our response letter and improve our training and event management processes. It was money well spent.
#3 Don't make assumptions
Assuming that everyone in your company understands quality or abides by the same best practices is likely what got you into trouble with the FDA in the first place. When someone on your remediation team claims something is common sense, beware. In regulated environments, "box ticking" can lead to disastrous results. Remember, mistakes and oversights happen, even in exemplary quality systems.
Quality and compliance must be incorporated, i.e., documented, into your operational strategy and shared with the entire company. Your response SOPs and work instructions must be clear and concise. That's the first step toward holistic quality management.
#4 Be brutally honest
The day-to-day pressures of running a business can cause an unintentional drift in quality oversight, prompting overworked staff to justify or minimize potential vulnerabilities. Over time, a disconnect occurs between the FDA's view of a company's performance and the company's self-assessment. While it's tempting to go on the defensive and try to justify or explain what happened, don't. Regulators are not interested in a justification of why a particular nonconformance may have occurred but what corrective actions you intend to take to remedy the situation—and when.
Your response letter should be transparent and comprehensive, addressing not only the observation(s) itself but also the broader systemic issues implicated by the observation(s). An antagonistic or incomplete response is sure to invite further scrutiny.
#5 Go above and beyond
We performed an audit/gap analysis on every design history file (DHF) the company had compiled since 1998 (23 files total), and a full redo of nine files. Even though the files related to successful products that were not cited in the 483, they did not conform to the new quality system we were developing. Often, 483s are the symptom of a much larger issue. Once root cause is established, you are likely to uncover other potential compliance problems. By being proactive, you show the FDA that you are doing more than the minimum required and committed to continuous quality improvement and compliance.
#6 Divide and conquer
FDA observations can be divided into two categories: one-off observations or systemic observations. Tracking and trending, as well as conducting root cause analysis, will help you determine which type of observation you are dealing with and what corrective action must be taken. Once root cause has been established, assign a competent team member to lead the resolution of each observation. Hold regular response team meetings to monitor progress.
Most one-offs, such as a poor operator performance, can be corrected with surveillance and training. Systemic observations, however, usually (but not always) require deep and broad process changes, which must be addressed in the response. It's a common misconception that a problem must demonstrate a trend. You can still have a pretty severe product issue—even if it is a one-time occurrence. It's important to treat each case as critical until you can prove otherwise.
Read Full Article – Source: MasterControl GxP Lifeline: 10 Things I Wish I'd Known Before Writing my FDA Response Letter
Author – Alex Butler (Medical Device Segment Manager, MasterControl)
AUTHOR - Authorship Credit Noted Above
SHARE