2,000 AI-Driven, Intraoperative CT-Guided Procedures Completed with LungVision
Imaging Visualization & Navigation December 14, 2022
Body Vision Medical, a leader in AI-driven, intraoperative imaging, announced that its LungVision™ AI-driven, intraoperative CT imaging system has now been used in 2,000 diagnostic bronchoscopy procedures worldwide.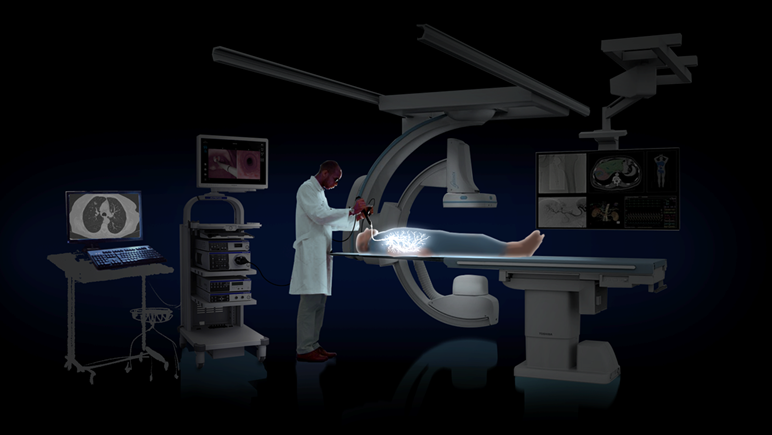 Body Vision Medical's LungVision™ System uses artificial intelligence (AI) to transform X-ray images from any C-arm into real-time, intraoperative CT scans. This empowers bronchoscopists to biopsy from smaller, more difficult-to-access lung lesions at an earlier stage, thus maximizing the likelihood of an early diagnosis for lung cancer patients and improving odds for survival.
The 2,000th procedure was performed at Crozer Health in Upland, Pennsylvania where Thoracic surgeon, Dr. Joseph Whitlark and his team were able to successfully diagnose a patient with necrotizing granulomas.
"Using Body Vision's AI-driven, intraoperative CT imaging in conjunction with robotic bronchoscopy has enabled our team to access peripheral lung nodules accurately and safely," says Dr. Joseph Whitlark, Thoracic Surgeon at Crozer Health. "Were it not for these technologies, this patient would have previously had to undergo surgery in order to obtain a diagnosis. At Crozer, LungVision™ has enabled us to not only diagnose cancer but also to, as in this patient's case, determine when it is not cancer so that patients do not have to undergo surgery when it's not needed."
"2,000 cases is a significant achievement for us at Body Vision Medical," said David Webster, CEO of Body Vision Medical. "Body Vision was founded with the vision of transforming how diagnostic bronchoscopy is performed and the fact that LungVision™ is now routinely used by interventional pulmonologists and thoracic surgeons in multiple markets is real-world evidence that we are accomplishing what we had set out to do."
About Body Vision Medical
Body Vision Medical specializes in AI-driven, intraoperative imaging with the aim of saving lives through the democratization of innovative medical technology. Its first commercial product, LungVision™, addresses the unmet clinical need for early, definitive lung cancer diagnosis and, in the future, will enable effective treatment of lung lesions via a minimally-invasive procedure.
See Full Press Release at the Source: 2,000 AI-Driven, Intraoperative CT-Guided Procedures Completed with LungVision™
---
Press Release by: Body Vision Medical
---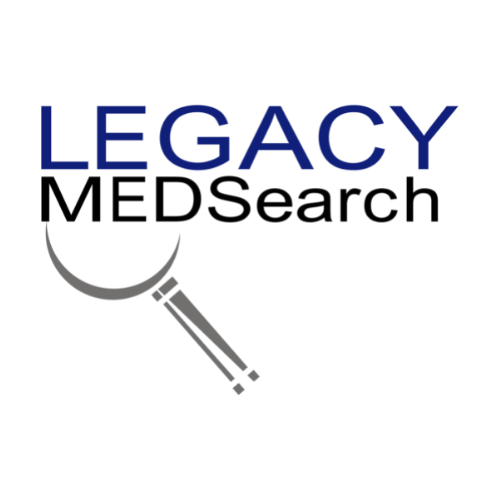 Legacy MedSearch has more than 35 years of combined experience recruiting in the medical device industry. We pride ourselves on our professionalism and ability to communicate quickly and honestly with all parties in the hiring process. Our clients include both blue-chip companies and innovative startups within the MedTech space. Over the past 17 years, we have built one of the strongest networks of device professionals ranging from sales, marketing, research & , quality & regulatory, project management, field service, and clinical affairs.
We offer a variety of different solutions for hiring managers depending on the scope and scale of each individual search. We craft a personalized solution for each client and position with a focus on attracting the best possible talent in the shortest possible time frame.
Are you hiring?
Contact us to discuss partnering with Legacy MedSearch on your position.
AUTHOR - Authorship Credit Noted Above
SHARE