Medical device and MedTech insights, news, tips and more
26 Deaths Prompt Abbott Recall of Thoratec Heart Pumps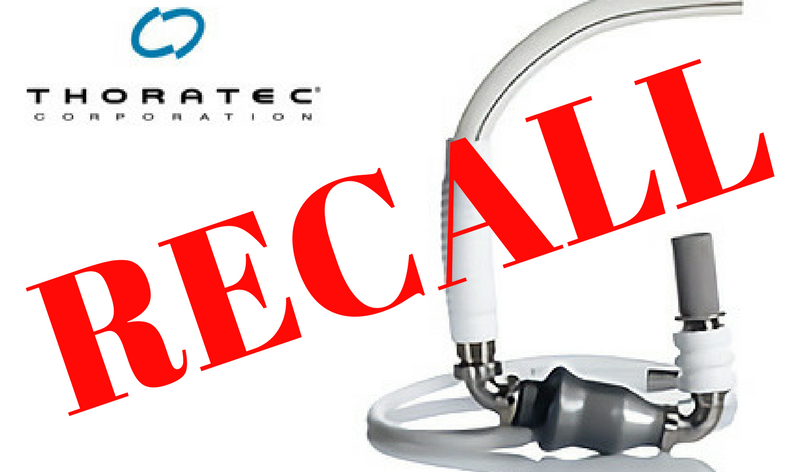 Abbott (NYSE:ABT) is recalling nearly 29,000 controllers for the HeartMate II implantable heart pump made by its Thoratec subsidiary after 26 patients died trying to change out the controllers on their own.
The March 29 recall of 28,882 controllers for the HeartMate II left ventricular assist device follows 70 reports of "incidents in which the controller has malfunctioned after an exchange," including 19 injuries and the 26 deaths, according to the FDA.
"All of the deaths occurred when patients attempted to exchange controllers while away from the hospital," the federal safety watchdog said yesterday. "Patients may sometimes need to change to their backup back-up system controller during the course of ventricular assist therapy. The change should be done quickly and in the hospital, because it can present a significant challenge to patients that are elderly and/or untrained. For these patients, a slow or improper driveline changeover places them at risk of serious injury or death."
Abbott, which inherited Thoratec when it bought St. Jude Medical earlier this year, is shipping new Pocket System controllers with updated software and hardware designed to help patients switch controllers in emergencies. The upgrades include "a fully upgraded system controller with new yellow alignment markings and new lead/driveline," the FDA said.
Patients already using the new Pocket System controller will get the software update and alarm guides, the agency said. The company is coordinating office visits with healthcare providers to arrange for the upgrades.
It's not the 1st recall for the HeartMate II controller. Thoratec yanked the device in 2014 over a controller issue that the FDA said was associated 4 patient deaths and 5 serious injuries. The patient injury reports were tied to instances in which the patients attempted to swap an older controller to the Pocket System controller.
Barclays analyst Matthew Taylor said the recall is likely to have little impact on Abbott's fortunes.
"In our view, this should have very little, if any impact on either sales or costs for ABT and does not change our view at all on the stock. We are sensitive to the fact that is an unfortunate circumstance for the patients involved and not a good headline for ABT, but should not materially change how customers view or use the [HeartMate II] product in our opinion and ABT will soon be rolling out [HeartMate III] in the U.S.," Taylor wrote in a note to investors this morning, estimating that U.S. pump revenue was about $346 million last year for Thoratec.
Read Full Article – Source: Deaths prompt Abbott recall of Thoratec HeartMate II controllers – MassDevice
Author – BRAD PERRIELLO
Begin your legacy now. We are your medtech and medical device talent advisory firm.