5 medical devices featured in TIME's Best Inventions of 2015 
Diagnostics & Healthcare News November 30, 2015
Each year innovators are venturing to take technology to the next level, and in TIME's annual 'Best Inventions' list for 2015, five medical devices made the mark.
Here they are:
6SensorLabs' Nima: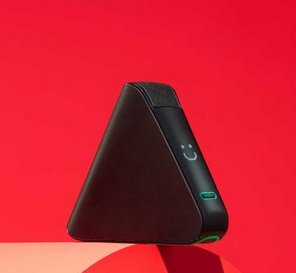 It's not often that a medical device is considered cute, but this one fits the bill. Many people (as we know more than ever now) have some form of gluten intolerance or celiac disease. And you can't always trust that a restaurant is being transparent about any traces of gluten when you eat out. Then comes the Nima sensor. It puts those with intolerance at ease by allowing them to test any kind of food or drink in as little as two minutes. A sample is dropped into the device and an antibody mines it for gluten. Here's the cute part: If it's positive a frown face appears, negative gives you a smiley face. It will reportedly start shipping next year, sold for $199.
Doppler Labs Here Active Listening Earbuds:
Many people need hearing aids to amplify volume and frequency, but those with good hearing sometimes would like to mute or turn down the intensity of noise in certain settings. These earbuds sync with a smartphone app and a user can choose what frequencies to filter. Anyone who travels frequently is probably thinking about that inevitable baby on the plane. The first earbuds, valued at $249, are set to ship out in December.
Eko Core – Smart Stethoscope:
This smart adapter, still in trial, is attached to a stethoscope and streams heartbeat data to the cloud so physicians can download it to a smartphone. A companion app then analyzes the audio, can compare it to previous recordings and essential provide information to the doctor about any abnormalities that are difficult to hear with our ears. This device could reduce the need for
The Sproutling baby monitor: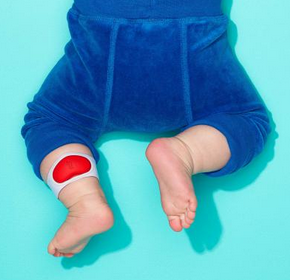 Although it's probably a smart idea to check in on a baby in person here and there, this Fitbit-like device will keep you up to date with a babies temperature, heart rate and position with mobile app notifications if something could be alarming. Not only that, it starts to learn what is regular behavior for the baby and could even let caregivers know when a baby might be waking up from a nap.Juno desktop DNA lab: In order to compare DNA strains, millions of copies must be made, which can take an entire day. This makes the timing of matching bone-marrow donors or finding cures for genetic disease and timely process. Juno reduces that time to three hours. The makers, Fluidigm, have designed this device to have a proprietary microchip that can amplify samples that are 1,000 times smaller than a drop of water.
Read More – Source: 5 medical devices featured in TIME's Best Inventions of 2015 – MedCity NewsMedCity News
AUTHOR - Authorship Credit Noted Above
SHARE