Aerin Medical Receives FDA Clearance of Next-Generation RhinAer® Stylus for Treatment of Patients with Chronic Rhinitis
Surgery and Surgical Robotics September 12, 2022
Aerin Medical Inc., a company that provides Ear, Nose and Throat (ENT) physicians with non-invasive solutions to treat chronic nasal conditions, announced U.S. Food and Drug Administration (FDA) 510(k) clearance and launch of a next-generation RhinAer® stylus. RhinAer is a non-invasive, temperature-controlled radiofrequency technology that durably treats the causes of rhinorrhea (runny nose), post-nasal drip and congestion associated with chronic rhinitis in a single session. The new RhinAer is designed to provide physicians with improved visualization, easier access and tissue apposition, especially in patients with narrow nasal airways.
The new RhinAer stylus will be available for physicians to preview in the Aerin Medical booth at the American Rhinologic Society (ARS) annual meeting September 9-10, as well as at the American Academy of Otolaryngology-Head and Neck Surgery (AAO-HNSF) annual meeting September 11-13. Both meetings will take place in Philadelphia.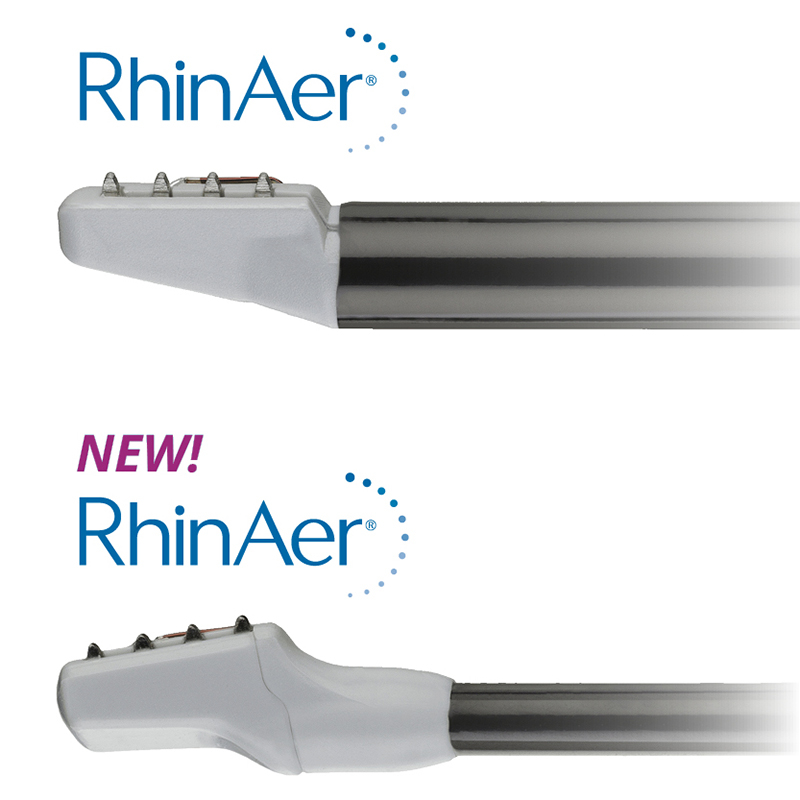 "The new RhinAer stylus gives me confidence that I can access and treat the posterior nasal nerve area more effectively," said Dr. Randall Ow, otolaryngologist at Sutter Health in Sacramento and the first physician in the world to use the device on a patient. "This newer generation RhinAer allows me to confidently treat multiple target areas, in the office setting, even in very challenging anatomy."
The new RhinAer is the result of close collaboration and feedback between Aerin Medical and otolaryngologists, with multiple enhancements intended to make the device easier to use. RhinAer's new lower-profile stylus has been modified with a slimmer shaft and tip to improve visualization and access. Additionally, the tip now tilts backward 10 degrees, and the shaft is more malleable, which allows for easier tissue apposition during procedures.
"As a company that is committed to innovation, Aerin Medical relentlessly strives to meet the needs of physicians and their patients," said Matt Brokaw, CEO of Aerin Medical. "We listened closely to the otolaryngology community in developing the new RhinAer. Based upon our discussions, rigorous testing and physician feedback, we are confident that the next-generation RhinAer stylus enhancements will be well-received."
Rhinitis, or inflammation of the mucous membrane of the nose, can include symptoms such as runny nose, congestion, itching, sneezing, coughing, and post-nasal drip. Chronic rhinitis, when symptoms last more than four consecutive weeks, can be challenging to treat. With RhinAer, the stylus is inserted into the nasal airway to directly interrupt nerve signals and to help reduce chronic rhinitis symptoms. RhinAer has been clinically proven in multiple studies to durably treat chronic rhinitis symptoms. A recent long-term clinical study of RhinAer showed that 88.2% of patients positively responded to treatment at 24 months, defined as a ≥30% improvement in chronic rhinitis symptoms compared to baseline.
For more information about RhinAer, please visit www.RhinAer.com.
About Aerin Medical
Aerin Medical is a privately held, venture-backed company, with U.S. offices in California and Texas. Aerin's mission is to provide ENT physicians with non-invasive solutions for the treatment of chronic nasal conditions. The company's products, VivAer® for nasal airway obstruction and RhinAer® for chronic rhinitis, leverage Aerin's proprietary temperature-controlled technology, which allows ENT physicians to reliably improve patients' symptoms with in-office procedures performed with local anesthetic. More than 60,000 patients have been treated with Aerin Medical products to date. For more information, please visit www.aerinmedical.com and follow Aerin Medical on Facebook, Twitter, Instagram, LinkedIn and YouTube.
See Full Press Release at the Source: Aerin Medical Receives FDA Clearance of Next-Generation RhinAer® Stylus for Treatment of Patients with Chronic Rhinitis
---
Press Release by: Aerin Medical
---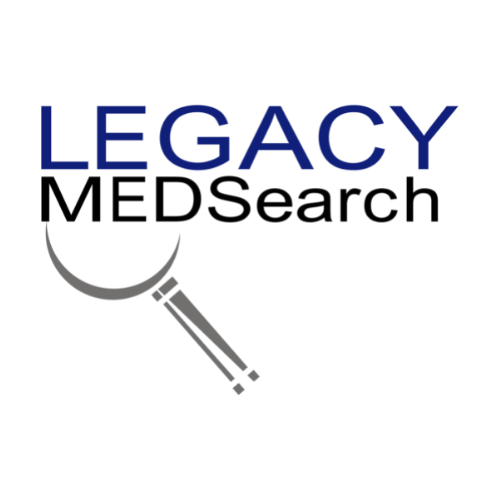 Legacy MedSearch has more than 35 years of combined experience recruiting in the medical device industry. We pride ourselves on our professionalism and ability to communicate quickly and honestly with all parties in the hiring process. Our clients include both blue-chip companies and innovative startups within the MedTech space. Over the past 17 years, we have built one of the strongest networks of device professionals ranging from sales, marketing, research & , quality & regulatory, project management, field service, and clinical affairs.
We offer a variety of different solutions for hiring managers depending on the scope and scale of each individual search. We craft a personalized solution for each client and position with a focus on attracting the best possible talent in the shortest possible time frame.
Are you hiring?
Contact us to discuss partnering with Legacy MedSearch on your position.
AUTHOR - Authorship Credit Noted Above
SHARE