alveoair® has received U.S. FDA clearance, marking a significant advancement in respiratory care
Diagnostics & Healthcare News September 7, 2023
alveofit® (Roundworks Technologies Private Limited) is thrilled to announce that its groundbreaking product, alveoair® spirometer, has earned U.S. FDA clearance for distribution in the United States. Specializing in digital therapeutics for respiratory care, the company is committed to delivering affordable and interoperable lung health solutions.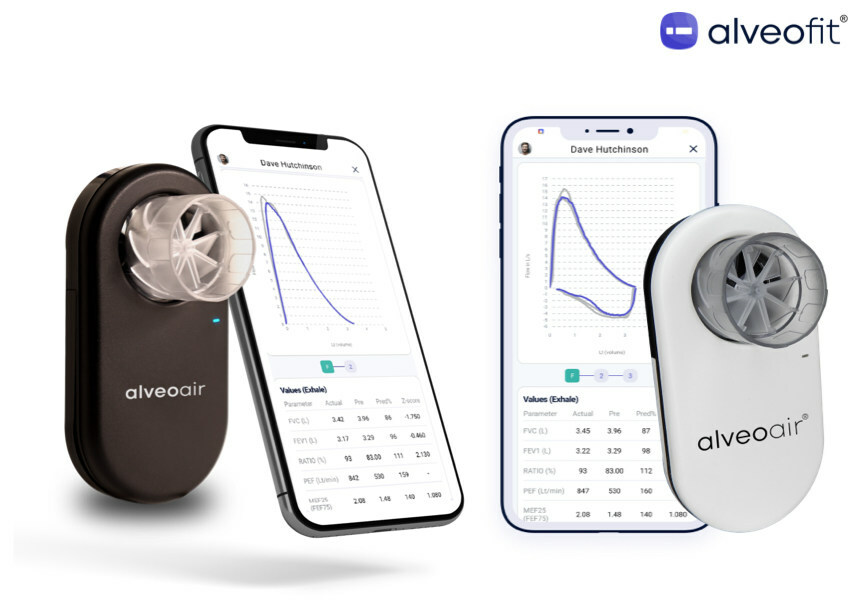 This U.S. FDA approval, coupled with strategic partnerships like the one with AstraZeneca, positions alveofit® for broader international expansion, particularly in the U.S. and emerging economies. Dr. Anil Kukreja, VP of Medical Affairs and Regulatory at AstraZeneca Pharma India, praised the FDA clearance as a milestone, highlighting alveofit's role in optimized diagnosis and management of lung disorders such as asthma and COPD.
Since achieving CDSCO certification in India in June 2022, alveoair® has been adopted by over 400 healthcare facilities across India. Partnerships with organizations like India Sweden Innovation Centre (ISIHC), NASSCOM COE, PATH, Forge Innovation & Ventures, and DST have helped positively impact the lives of thousands of patients.
As alveofit® ecosystem is scaled PAN India, "It is good to see the product mature over the last couple of years and gain acceptance among the providers. I congratulate and wish alveofit a global success with recent approval from FDA, making a difference in the lives of people in India and world over," commented Sanjeev Malhotra, CEO, NASSCOM COE.
Neeraj Jain, Country Director – India & Director – South Asia at PATH, commended alveofit® for their FDA approval, stating that PATH is actively supporting their spirometry project in Maharashtra's Satara district for early diagnosis of chronic respiratory conditions.
Furthermore, alveofit® collaborates with prominent academic institutions such as AIIMS Delhi for clinical research and has formed an alliance with Tatvacare to extend digital respiratory care solutions to patients' homes.
Earlier this year, to cater to the growing U.S. market, alveofit® inaugurated its office in New York.
About alveofit® – alveoair®:
As India's first U.S. FDA-cleared, portable digital spirometer, alveoair® is part of alveofit's ecosystem. This platform offers real-time, valuable insights to healthcare professionals, enabling timely interventions in respiratory care. These insights lead to advanced analytics which can offer predictive analytics in conjunction with AI models into respiratory health, allowing clinicians to prioritize cases and deliver quality care. Dr. Prashant Patel summed it up: "Our focus is empowering improved clinical decisions to positively impact patient outcomes."
See Full Press Release at the Source: alveoair® has received U.S. FDA clearance, marking a significant advancement in respiratory care
---
Press Release by: alveofit
---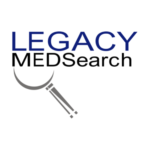 Legacy MedSearch has more than 35 years of combined experience recruiting in the medical device industry. We pride ourselves on our professionalism and ability to communicate quickly and honestly with all parties in the hiring process. Our clients include both blue-chip companies and innovative startups within the MedTech space. Over the past 17 years, we have built one of the strongest networks of device professionals ranging from sales, marketing, research & , quality & regulatory, project management, field service, and clinical affairs.
We offer a variety of different solutions for hiring managers depending on the scope and scale of each individual search. We craft a personalized solution for each client and position with a focus on attracting the best possible talent in the shortest possible time frame.
Are you hiring?
Contact us to discuss partnering with Legacy MedSearch on your position.
AUTHOR - Authorship Credit Noted Above
SHARE