Medical device and MedTech insights, news, tips and more
Anatomage Table 5 Digital Dissection Tables Incorporate into the Long Beach Unified School District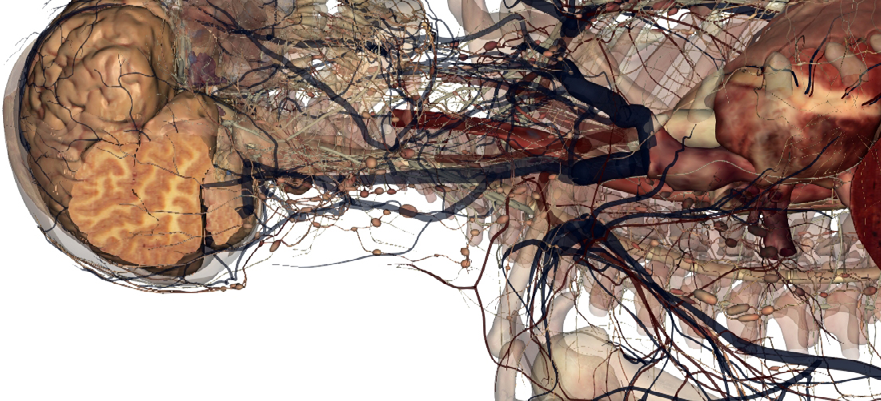 SAN JOSE, Calif., March 28 , 2017 /PRNewswire/ — Anatomage Inc., makers of the world's first and only life-sized digital dissection table, announced today that the Long Beach Unified School District (LBUSD) in California is the first school district in the nation to purchase Anatomage Table 5 systems for its high school health-medical pathways. Recently launched at the International Meeting on Simulation in Healthcare (IMSH) meeting in Orlando, FL, Table 5 features the highest-quality imaging software to examine real human anatomy. Anatomage Table 5 includes 3 full body cadavers that are completely annotated and fully dissectible. The expanded image library contains 1,400 entries and offers a new category for microscopic histology scans for a variety of cell types. High-resolution regional anatomy allows for the viewing of small structures such as nerves or blood vessels that are difficult to see by any other means. New ultra-high quality (UHQ) visualization is available for all clinical cases and loaded scans while the touchscreen display provides instant access to photorealistic human anatomy.

"The virtual dissection table shows great promise as an educational tool," said LBUSD Superintendent Christopher J. Steinhauser.  "We want our students to have every possible advantage as we prepare them for success in college and careers.  By piloting this device with high school students, we're giving them and their teachers the same, key resource used by medical schools and universities."

The advanced technology of the Anatomage Table has proven to be highly beneficial for education as it enhances the learning experience and improves student performance. Studies have shown both qualitative and quantitative improvements in student test scores in anatomy courses.

"Anatomage Tables have been adopted by medical schools, universities and other tertiary institutions all over the world for years and we're very happy to see our technology at home in progressive high schools such as those in LBUSD," said Jack Choi, President and Chief Executive Officer of Anatomage. "We are confident that instructors and students will be very impressed with the quality and accuracy of real human anatomy.  We believe the Anatomage Table is the must-have tool in every anatomy department."
About Long Beach Unified School District
Established in 1885, LBUSD is the third largest school district in California serving one of the most diverse areas in the United States. LBUSD educates about 75,000 students, from preschool to high school, in 84 public schools located in the cities of Long Beach, Lakewood, Signal Hill, and Avalon on Catalina Island. The school district's innovative Academic and Career Success Initiative approved by the Board of Education in 2008 has led to widespread recognition for excellence in academic achievement, the arts and athletics. Long Beach schools have been visited and praised by the nation's president, attorney general, four secretaries of education, former Secretary of State Gen. Colin Powell and other high-level officials seeking to replicate LBUSD's successes. Local schools have won numerous California Distinguished, National Blue Ribbon and National Green Ribbon awards. LBUSD's goal of continuous improvement as well as its commitment to serving every student, every day, has helped establish the school district as a national and international leader in preparing young men and women for success.
About Anatomage
Anatomage Inc. is a privately held company headquartered in San Jose, CA that designs, manufactures, and markets medical and educational tools for anatomists.

Anatomage products are used in thousands of clinics and hospitals both in the US and internationally. These include image-guided surgical devices, surgical instruments, radiology software, imaging equipment, and display equipment. Anatomage has established partnerships with leading radiology equipment companies that use Anatomage software as their exclusive imaging software.


Contact:
Michael Brandt
Vice President, Marketing
Anatomage, Inc.
Phone: +1 408-368-2244
Email: info@anatomage.com
www.anatomage.com
Source: World's First High School District to Incorporate Anatomage Table 5 Digital Dissection Tables
Begin your legacy now. We are your medtech and medical device talent advisory firm.