Medical device and MedTech insights, news, tips and more
Axial3D Receives FDA Clearance for Axial3D INSIGHT™ Medical Image Segmentation Platform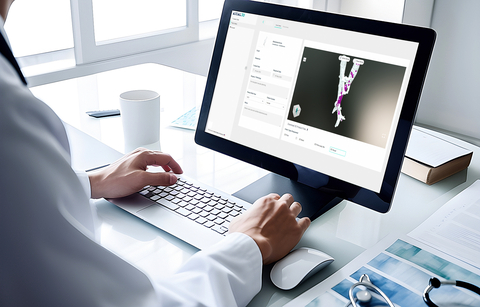 Axial3D, a leader in medical segmentation and 3D solutions, today announced that it is the first to receive FDA clearance for an automated, AI-driven, cloud-based segmentation platform for orthopedic trauma, orthopedic, maxillofacial, and cardiovascular applications. This achievement is the second FDA clearance Axial3D has received for its segmentation platform, INSIGHT™, and a significant milestone for the healthcare industry in its embrace of automation and artificial intelligence to personalize patient care. The FDA clearance is expected to provide a major boost towards scaling up production processes particularly by medical device companies.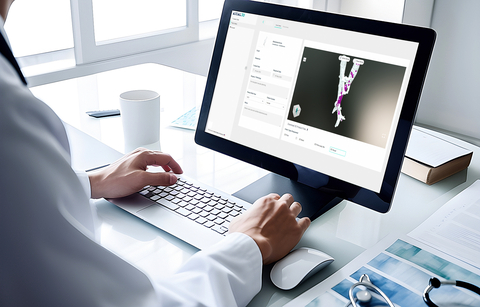 Differentiated by its AWS cloud-based infrastructure, AI algorithms and advanced machine learning techniques, Axial3D INSIGHT™ automates the conversion process of 2D DICOM images such as CT and MRI scans into accurate 3D visualizations, 3D print-ready files, 3D mesh files, or 3D printed anatomical models, made with Stratasys print technology. By automating the traditionally arduous and time-consuming task of manual or semi-manual image segmentation, Axial3D enables healthcare providers and medical device companies to address more applications while saving hours or days per case and reducing capital expenditures.
"Our FDA clearance for Axial3D INSIGHT™ is a testament to how far Axial3D has come," stated Dan Crawford, Founder and CSO of Axial3D. "From our humble beginnings as a startup to now being recognized as a leading medical technology company, this achievement showcases our dedication to pushing the boundaries of innovation in healthcare. We are immensely proud of our team's commitment in delivering exceptional patient care using advanced automation, artificial intelligence, and machine learning technologies."
By implementing automation and AI into the workflow, Axial3D is equipping healthcare professionals with powerful tools to make it easier and faster to access patient data in 3D and grow their program. More visible patient data in 3D enables surgeons to enhance diagnostic accuracy, treatment planning, and surgical intervention.
The Axial INSIGHT™ platform also allows medical device companies the ability to accelerate their patient-specific programs quickly by being able to process more patient data with the same resources. This 3D data can then be used to design personalized devices and surgical kits that include surgical plans, models, and surgical guides, that can be 3D printed on a variety of printers including Stratasys systems from Digital Anatomy 3D printers to production-scale additive manufacturing systems.
Stratasys Ltd. (NASDAQ: SSYS) led an investment round in late 2022 to help advance Axial3D's technology and to bring a joint solution to market for healthcare providers and medical device manufacturers. "Stratasys is proud to partner with Axial3D in driving innovation and in transforming the healthcare landscape with 3D solutions that help make personalized healthcare at scale possible," said Stratasys CEO Dr. Yoav Zeif. "We congratulate Axial3D on achieving FDA clearance for their segmentation platform, leveraging the power of automation and AI as a key business driver for their continued success in the medical sector."
About Axial3D
Axial3D, a leader in medical segmentation and 3D printing, provides hospitals and medical device manufacturers access to an easy-to-use, repeatable, and scalable way to transform 2D medical image data into 3D. Through our 510(k) cleared, automated, AI-driven cloud-based segmentation platform, we convert patients' DICOM data into accurate and data rich 3D visualizations, printable and mesh files, and 3D models printed with Stratasys print technology. Our mission is to make patient-specific 3D solutions accessible to all, enabling surgeons, radiologists, and engineers the resources to improve patient outcomes and accelerate patient specific programs.
See Full Press Release at the Source: Axial3D Receives FDA Clearance for Axial3D INSIGHT™ Medical Image Segmentation Platform
---
Press Release by: Axial3D
---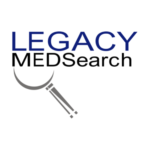 Legacy MedSearch has more than 35 years of combined experience recruiting in the medical device industry. We pride ourselves on our professionalism and ability to communicate quickly and honestly with all parties in the hiring process. Our clients include both blue-chip companies and innovative startups within the MedTech space. Over the past 17 years, we have built one of the strongest networks of device professionals ranging from sales, marketing, research & , quality & regulatory, project management, field service, and clinical affairs.
We offer a variety of different solutions for hiring managers depending on the scope and scale of each individual search. We craft a personalized solution for each client and position with a focus on attracting the best possible talent in the shortest possible time frame.
Are you hiring?
Contact us to discuss partnering with Legacy MedSearch on your position.
Begin your legacy now. We are your medtech and medical device talent advisory firm.