Baebies Announces CE Mark for FINDER, an Innovative Near-Patient Testing Platform for Glucose-6-Phosphate Dehydrogenase 
Diagnostics & Healthcare News December 19, 2019
Baebies is pleased to announce that FINDERTM, a near-patient testing platform, now has CE Mark as an In Vitro Diagnostic device (IVD) and is commercially available in Europe and other countries that recognize CE Mark. The CE-Marked platform includes an instrument and a cartridge, which tests for Glucose-6-Phosphate Dehydrogenase (G6PD) from low blood volume, a single drop of whole blood (50 μL), with a turn-around time of approximately 15 minutes after sample introduction.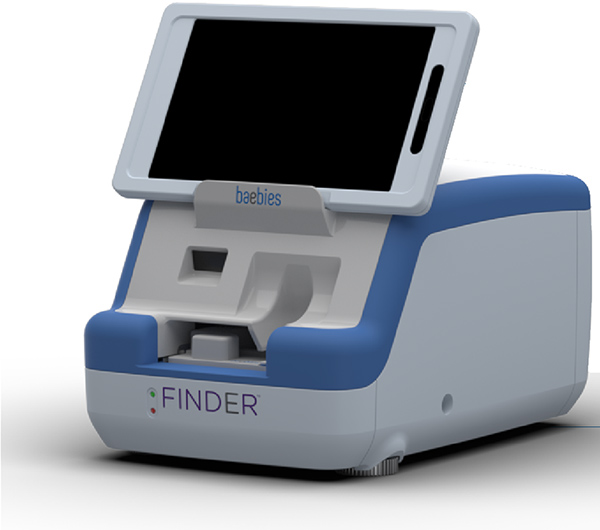 G6PD deficiency is the most common enzyme deficiency worldwide, affecting approximately 400 million people. It can cause a spectrum of diseases including neonatal hyperbilirubinemia (HBR), commonly known as jaundice, acute hemolysis, and chronic hemolysis. "The ability to perform G6PD testing with a near-patient device would have a major impact on our ability to manage hyperbilirubinemia," says Vinod Bhutani, MD, Professor of Pediatrics and Neonatology, Stanford University. "This would be especially valuable in areas of the world with high percentages of African, Asian, Mediterranean or Middle-Eastern descent, to provide a comprehensive profile of treatment and avoidance of stressors."
To aid healthcare professionals in their clinical care for critically ill newborns and children undergoing intensive care, there is a significant need for tests requiring low blood volume. FINDER is specifically designed to address this growing need. FINDER can be used in various distributed settings including hospital nurseries, laboratories, neonatal intensive care units and birthing centers. The innovative, pioneering platform features:
Digital microfluidic technology which minimizes sample and reagent volumes
Small footprint at just 8 inches wide with a tablet for user interface
Simple workflow with only one user step to load sample
All necessary reagents onboard the cartridge, including for sample preparation
"As a company focused on newborn screening and pediatric testing, FINDER's CE Mark allows Baebies to continue to work towards our mission, that everyone deserves a healthy start, by expanding access of testing to more babies around the world," says Richard West, Co-Founder and Chief Executive Officer of Baebies.
FINDER is currently undergoing a clinical trial in the U.S. for Food and Drug Administration (FDA) clearance of the near-patient platform and the test panel that includes testing of G6PD enzyme activity. Baebies plans to complete the FINDER clinical trial in early 2020 for FDA 510(k) submission. Baebies has a robust development pipeline of test panels for various conditions requiring low blood volume to maximize diagnostic yield in neonatal and pediatric patients.
See: Full Press Release Baebies Announces CE Mark for FINDER, an Innovative Near-Patient Testing Platform for Glucose-6-Phosphate Dehydrogenase | Baebies
---
Written by: Baebies
---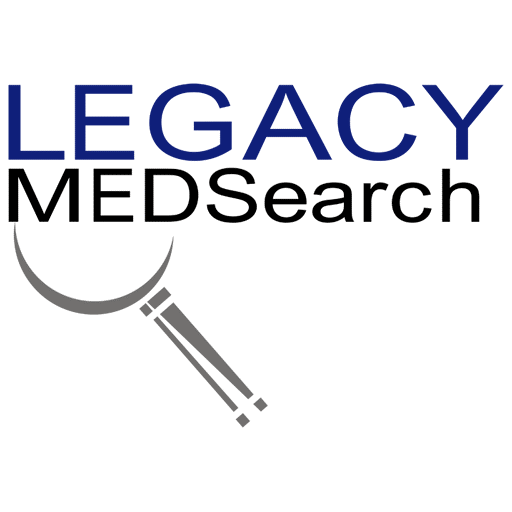 Legacy MedSearch has more than 30 years of combined experience recruiting in the medical device industry. We pride ourselves on our professionalism and ability to communicate quickly and honestly with all parties in the hiring process. Our clients include both blue-chip companies and innovative startups within the MedTech space. Over the past 10 years, we have built one of the strongest networks of device professionals ranging from sales, marketing, research & , quality & regulatory, project management, field service, and clinical affairs.
We offer a variety of different solutions for hiring managers depending on the scope and scale of each individual search. We craft a personalized solution for each client and position with a focus on attracting the best possible talent in the shortest possible time frame.
Are you hiring?
Contact us to discuss partnering with Legacy MedSearch on your position.
AUTHOR - Authorship Credit Noted Above
SHARE