Medical device and MedTech insights, news, tips and more
Bardy Diagnostics Announces Growth Capital Funding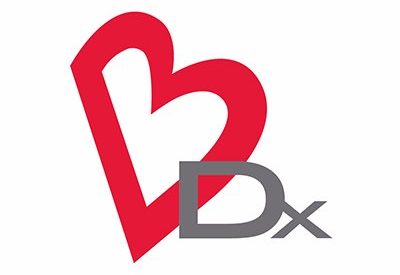 CHARLOTTE, N.C., Jan. 5, 2017 /PRNewswire/ — Bardy Diagnostics, Inc. ("BardyDx" or "the Company"), which has developed and is commercializing the Carnation Ambulatory Monitor ("CAM™"), the world's smallest and lightest P-wave centric™ ambulatory cardiac monitor and arrhythmia detection device, today announced that it has raised a significant round of growth capital from experienced healthcare investors SV Life Sciences Advisers ("SVLS"), Health Enterprise Partners ("HEP"), Ascension Ventures ("AV") and Square 1 Bank, a division of Pacific Western Bank ("Square 1").  The capital will be used to support continued development as well as sales and marketing of CAM™ in the U.S. and Europe.

"Through its clinically superior P-wave centric™ data capture, ergonomic engineering and design, and its flexibility to fit within varied healthcare workflows and business models, we're confident that CAM™ will be rapidly adopted as a standard of care and that it will further our mission of improving the clinical efficacy of ambulatory monitoring and patient health," said Gust Bardy, M.D., founder of BardyDx. "We're very excited to add the expertise and capital of SVLS, HEP, AHV and Square 1 to our team and look forward to their support and assistance in executing the next phase of growth for the Company."

Paul LaViolette, Managing Partner at SVLS, added, "It's a privilege to partner with Dr. Bardy on another of his compelling innovations in the diagnosis and treatment of cardiovascular disease.  The Carnation Ambulatory Monitor represents a significant improvement over current technologies in how physicians diagnose and manage arrhythmias of all types."

Incorporating the extensive research, clinical expertise and intellectual property of Dr. Bardy, CAM™ is a non-invasive cardiac monitor worn by patients to record heart rhythms for extended periods of time.  Due to its novel engineering and design, unique data capture and presentation capabilities and improved patient compliance, CAM™ improves the prospects for clinically actionable arrhythmia diagnoses and timely interventions.  The earlier intervention and proper treatment of arrhythmias has the potential to drastically reduce their long-term complications and related costs.  The CAM™ data file can be quickly downloaded for analysis at a hospital or clinic or at a third-party reading site, whichever the customer prefers.  CAM™ is approved for use in the U.S. and Europe and fits within existing reimbursement codes in each region.

"CAM™ addresses a true market need for a comfortable, clinically effective monitoring solution, and we look forward to working with our new investors to accelerate the Company's market penetration and future development of CAM," said BardyDx CEO, Jon Hunt, Ph.D.
Read Full Article – Source: Bardy Diagnostics Announces Growth Capital Funding
Begin your legacy now. We are your medtech and medical device talent advisory firm.