BioSig's High-Fidelity Electrophysiology System Approved by FDA
Cardiovascular / Cardiology August 14, 2018

BioSig Technologies, Inc. announced that the Company has received 510(k) clearance for its first product, PURE EP System, from the U.S. Food and Drug Administration (FDA).
The non-invasive PURE EP System is a computerized system intended for acquiring, digitizing, amplifying, filtering, measuring and calculating, displaying, recording and storing of electrocardiographic and intracardiac signals for patients undergoing electrophysiology (EP) procedures in an EP laboratory. The system is indicated for use under the supervision of licensed healthcare practitioners who are responsible for interpreting the data.  The PURE EP System aims to minimize noise and artifacts, and acquire high-fidelity cardiac signals. Improving cardiac signals may potentially increase the diagnostic value of these signals, thereby possibly improving accuracy and efficiency of the EP studies and related procedures.
To date, BioSig has performed twelve pre-clinical studies at Mayo Clinic in Rochester, MN, three at UCLA Medical Center in Los Angeles, CA, and one at Mount Sinai Hospital in New York, NY.  BioSig signed a 10-year collaboration agreement with Mayo Clinic in 2017 that will enable the Company to advance the platform and expand its capabilities into other areas of clinical importance.  The Journal of Innovations in Cardiac Rhythm Management published several years of pre-clinical data (https://www.biosigtech.com/technology/publications) conducted at Mayo Clinic.
Minnetronix, BioSig's manufacturing partner in St. Paul, MN, has produced initial systems that will allow the Company to enter the market in the U.S. with selected sites.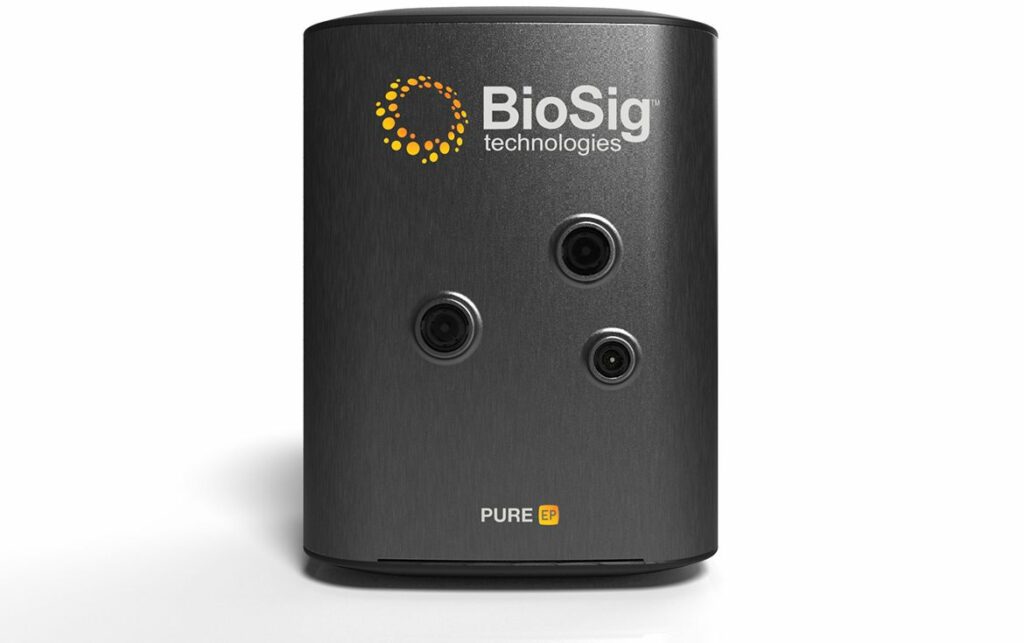 "Our PURE EP System is the culmination of many years of scientific research and business development efforts. It is our goal to provide tangible benefits to electrophysiologists and improve the current standards of EP procedures in the clinical setting.  We are excited to bring the advanced platform to the U.S. market," commented Kenneth L. Londoner, Chairman and CEO of BioSig Technologies, Inc.
One of the most common reasons for an EP procedure is the diagnosis and treatment of atrial fibrillation. Atrial fibrillation is the most common arrhythmia currently affecting 33.5 million people worldwide, with 6.1 million people in the U.S. Atrial fibrillation increases the risk of stroke by 4 to 5 times and contributes to ca. 750,000 hospitalizations per year. According to the 2016 HRI Global Opportunities in Medical Devices & Diagnostics report, the current market of EP is estimated at $4.6 billion and growing at 10.5% rate annually.
On August 1, 2018 the Company announced its intention to uplist to the Nasdaq exchange. The Company expects to be trading on Nasdaq in 2018.
The Company recently filed an omnibus patent with the leading patent law firm, Sterne Kessler Goldstein & Fox in Washington, DC that thoroughly protects the Company's technology.
Read More at the Source: BioSig Technologies Announces FDA 510(k) Clearance for PURE EP System
---
Press Release by: BioSig Technologies
Press Contact: Natasha Russkina
---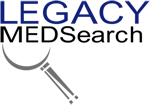 A Speciality Recruiting Firm Exclusively Servicing The Medical Device Industry
Legacy MedSearch has more than 30 years of combined experience recruiting in the medical device industry. We pride ourselves on our professionalism and ability to communicate quickly and honestly with all parties in the hiring process. Our clients include both blue-chip companies and innovative startups within the MedTech space. Over the past 10 years, we have built one of the strongest networks of device professionals ranging from sales, marketing, research & , quality & regulatory, project management, field service, and clinical affairs.
We offer a variety of different solutions for hiring managers depending on the scope and scale of each individual search. We craft a personalized solution for each client and position with a focus on attracting the best possible talent in the shortest possible time frame.
Are you hiring?
Contact us to discuss partnering with Legacy MedSearch on your position.
AUTHOR - Authorship Credit Noted Above
SHARE