Boston Scientific To Acquire Interventional Radiology Business Of CeloNova Biosciences
Cardiovascular / Cardiology November 13, 2015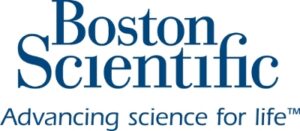 MARLBOROUGH, Mass., Nov. 10, 2015 /PRNewswire/ — Boston Scientific (NYSE: BSX) has entered into a definitive agreement to acquire the interventional radiology portfolio of CeloNova Biosciences, a San Antonio-based developer of endovascular and interventional cardiology technologies. The structured agreement includes drug-eluting microspheres designed to be loaded with chemotherapy drugs for delivery to cancerous tumors, and spherical embolic products used to treat uterine fibroids and other conditions. The transaction consists of an upfront payment of $70 million and additional payments contingent on regulatory and sales milestones.
"As we continue to build our interventional oncology business, we expect that the team and technologies included in this acquisition will fuel growth in solutions to treat challenging diseases such as liver cancer, particularly in emerging markets" said Jeff Mirviss, senior vice president and president, Peripheral Interventions, Boston Scientific. "More than 700,000 people worldwide are diagnosed with liver cancer each year,1 and the disease is one of the leading causes of cancer deaths in China and many parts of Southeast Asia.2 These technologies offer tremendous promise to improve the quality of care by reducing both the cost and side-effects associated with traditional treatments."
The transaction includes the CeloNova Embozene TANDEM® Drug-Elutable Microspheres, precisely calibrated spheres that can be embedded with drugs used to treat liver cancer, and the U.S. commercialized ONCOZENE™ and Embozene® Microspheres, technologies used to treat hypervascular tumors, arteriovenous malformations and hepatoma. CeloNova has received an Investigational Device Exemption from the FDA for the SOLACE Trial, a randomized, controlled study of the ONCOZENE™ Microspheres loaded with chemotherapy agent doxorubicin, expected to begin in the fourth quarter of 2015.
Read More – Source: Boston Scientific To Acquire Interventional Radiology Business Of CeloNova Biosciences – Nov 10, 2015
AUTHOR - Authorship Credit Noted Above
SHARE