Medical device and MedTech insights, news, tips and more
Cagent Vascular Announces FDA 510(k) Clearance for Balloon Catheter

Cagent Vascular (Wayne, PA), a developer of serration technology for vessel dilatation in cardiovascular disease interventions, announces FDA 510(k) Clearance of its Serranator® PTA Serration Balloon Catheter for treating below-the-knee (BTK) lesions. The Serranator device is the first and only angioplasty balloon FDA Cleared and CE Marked that embeds serration technology into a semi-compliant balloon for treating Peripheral Artery Disease (PAD). It is designed to create multiple longitudinal lines of interrupted micro-serrations to aid arterial expansion.

The company also recently completed enrollment of its PRELUDE-BTK Study, a prospective, single-arm, multi-center feasibility study to show the safety and efficacy of the device. A total of 49 patients were enrolled. The study is led by Principal Investigators, Dr. Andrew Holden (Auckland, New Zealand) and Dr. Michael Lichtenberg (Arnsberg, Germany). Four other investigators in Europe and New Zealand are participating in the trial which will include 30-day and 6-month follow up.
"This trial enrolled quickly, which speaks to the enthusiasm for better technology like the Serranator. Treating BTK lesions is a challenge due to the unpredictability we often see with existing balloon therapy such as insufficient lumen gain, vessel dissection and recoil. These arteries are small in diameter, often calcified, with much of the disease located in the distal portion of the leg, making treatment a challenge," stated Dr. Holden.
The global increase in diabetes, obesity, and sedentary lifestyle is compounding the prevalence and severity of PAD. Furthermore, patients are often underdiagnosed and underserved. If left untreated, the advanced stages of this disease, referred to as Chronic Limb-Threatening Ischemia (CLTI), can result in severe leg pain, non-healing wounds, limited mobility, amputation and increased mortality. Plain Old Balloon Angioplasty (POBA) remains the most frequently performed procedure, yet this standard therapy often yields unpredictable and undesirable results.
"Our experience with the Serranator in the PRELUDE-BTK Study has been positive. In a standard BTK procedure using a POBA, we often see impaired flow due to recoil. It is impressive to see the lumen gain we get with minimal recoil. Our center's 3 investigators have all noted similar experiences with the device," commented Dr. Marianne Brodmann (Graz, Austria).
See Full Press Release: Cagent Vascular Announces FDA 510(k) Clearance for its Serranator Device for the Infrapopliteal Indication and Completion of its PRELUDE-BTK Clinical Trial Enrollment – Cagent Vascular
---
Written by: Cagent Vascular 
---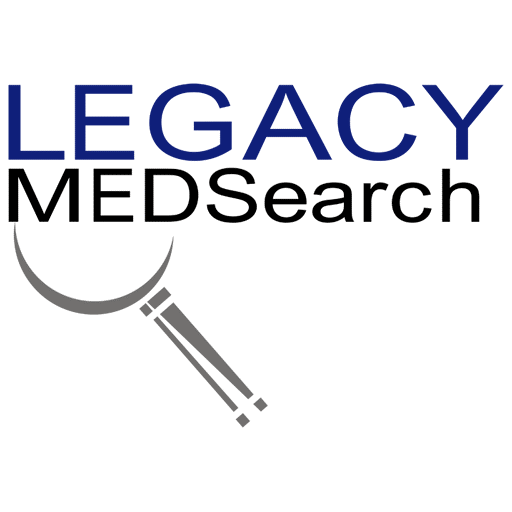 Legacy MedSearch has more than 30 years of combined experience recruiting in the medical device industry. We pride ourselves on our professionalism and ability to communicate quickly and honestly with all parties in the hiring process. Our clients include both blue-chip companies and innovative startups within the MedTech space. Over the past 10 years, we have built one of the strongest networks of device professionals ranging from sales, marketing, research & , quality & regulatory, project management, field service, and clinical affairs.
We offer a variety of different solutions for hiring managers depending on the scope and scale of each individual search. We craft a personalized solution for each client and position with a focus on attracting the best possible talent in the shortest possible time frame.
Are you hiring?
Contact us to discuss partnering with Legacy MedSearch on your position.
Begin your legacy now. We are your medtech and medical device talent advisory firm.