Medical device and MedTech insights, news, tips and more
Capstan Medical Leverages Robotics to Bring Minimally Invasive Care to Heart Valve Patients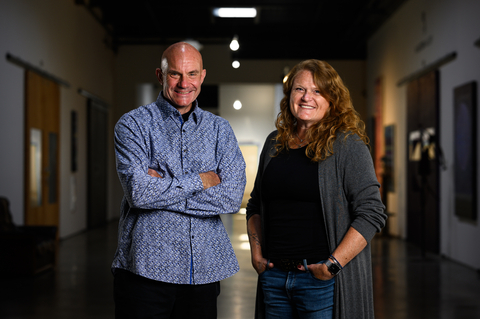 Capstan Medical, a developer of minimally invasive technology to address heart valve disease, today announced an oversubscribed $31.4 million Series B investment led by Eclipse. Additional participating investors include Intuitive Ventures and Puma Venture Capital, a new firm founded by Amit Hazan, a veteran Wall Street medical technology analyst, and Dr. Vipul Patel, a renowned robotic surgeon who has performed more robotic procedures than any other surgeon worldwide.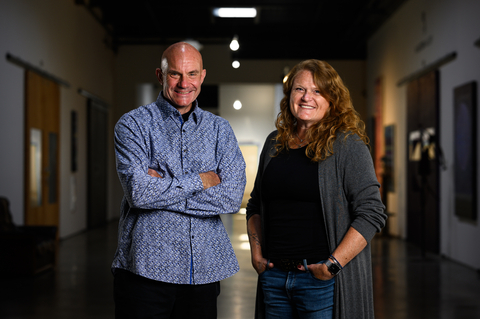 Since 2020, Capstan Medical has carefully curated a team of heart valve implant experts and seasoned robotics engineers to address the rising need for minimally invasive options for treating heart valve disease. CEO Maggie Nixon brings more than 20 years of experience at Intuitive Surgical to the company, and co-founder and CTO Dan Wallace has dedicated his career to creating products that reduce the pain and complications of surgery, having developed solutions at Intuitive Surgical, Hansen Medical, Auris Health, Cephea Valve Technologies and more.
Heart disease continues to be a leading cause of death in the U.S., claiming the lives of nearly 700,000 Americans each year. While many cardiovascular treatments have improved and become less invasive, traditional heart valve surgery remains highly invasive and is associated with lengthy recovery times. Given the risks associated with open heart surgeries, many patients delay treatment, unwittingly increasing their health risks as well as the chances they may be too weak later on for open heart surgery.
"Open heart surgery is traumatic and an unrealistic treatment option for many – there is significant need for better options for patients to address their heart valve disease. Capstan Medical is creating a new standard of heart valve intervention by bringing a minimally invasive treatment option to patients who need it most," said Nixon. "There is rarely such strong alignment between a group of investors and a leadership team on the value robotics can bring to minimizing patient impact, while enabling exceptional outcomes."
Catheter-based treatment enables heart valve disease to be addressed with a small incision in the groin, without stopping the heart or opening the chest as required in open heart surgery. This technique speeds recovery from months to weeks and is likely tolerable for even the sickest of patients. Yet, there are no commercially available catheter-based mitral and tricuspid valve replacement options on the market today — less than 2% of the more than 5 million eligible patients are currently receiving treatment — leaving a rapidly growing patient population with few options to treat their valve disease before it is too late.
Along with its Series B investment, Capstan Medical also announced the appointment of Justin Butler, Partner at Eclipse, to its Board. "The Eclipse team is thrilled to support and work with the Capstan Medical team to solve a massively unmet need in medicine," said Butler. "The team's unique understanding of structural heart intervention and surgical robotics will help millions of people across the globe better recover from heart valve disease and live healthier, longer lives."
In the coming months, Capstan Medical will expand its engineering, clinical development and operations teams to progress the technology through the next stage of development into first human use. For more information on Capstan Medical or to inquire about open roles at the company, please visit www.capstanmedical.com and www.linkedin.com/company/capstanmedical.
About Capstan Medical
Founded in 2020, Capstan Medical is creating a new standard for minimally invasive, heart valve intervention. The company is developing a suite of next-generation heart valve implants and a first of its kind catheter-based robotic delivery platform. For more info, visit www.capstanmedical.com.
About Eclipse
With over $4 billion in assets under management, 70-plus portfolio companies, and a team of investors with deep operating expertise in technology, manufacturing, supply chain, logistics, healthcare, and consumer products, Eclipse is a leading U.S. venture capital firm. Its leadership team has the experience necessary to create and scale complex operations. Eclipse partners with exceptional companies that make physical industries more efficient, resilient, and profitable. For more information, visit www.eclipse.vc.
See Full Press Release at the Source: Capstan Medical Leverages Robotics to Bring Minimally Invasive Care to Heart Valve Patients
---
Press Release by: Capstan Medical
---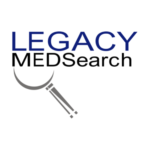 Legacy MedSearch has more than 35 years of combined experience recruiting in the medical device industry. We pride ourselves on our professionalism and ability to communicate quickly and honestly with all parties in the hiring process. Our clients include both blue-chip companies and innovative startups within the MedTech space. Over the past 17 years, we have built one of the strongest networks of device professionals ranging from sales, marketing, research & , quality & regulatory, project management, field service, and clinical affairs.
We offer a variety of different solutions for hiring managers depending on the scope and scale of each individual search. We craft a personalized solution for each client and position with a focus on attracting the best possible talent in the shortest possible time frame.
Are you hiring?
Contact us to discuss partnering with Legacy MedSearch on your position.
Begin your legacy now. We are your medtech and medical device talent advisory firm.