Medical device and MedTech insights, news, tips and more
Cartessa Aesthetics Introduces Helix by DEKA, a Powerful Fusion of Skin Resurfacing Technology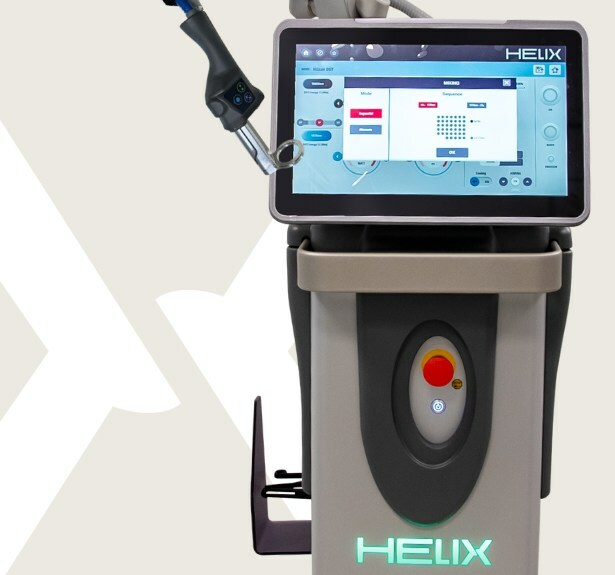 In the growing category of non-invasive, energy-based aesthetic procedures, laser skin resurfacing occupies one of the largest shares. Laser resurfacing is an effective way to reduce the appearance of fine lines, wrinkles, scars, unwanted pigment, and improve skin's tone and texture. Cartessa Aesthetics and its manufacturing partner, DEKA, have been at the forefront of skin resurfacing innovation in North America and today introduces the newest resurfacing innovation HELIX – advanced fractional ablative CO2 and non-ablative technologies in one device.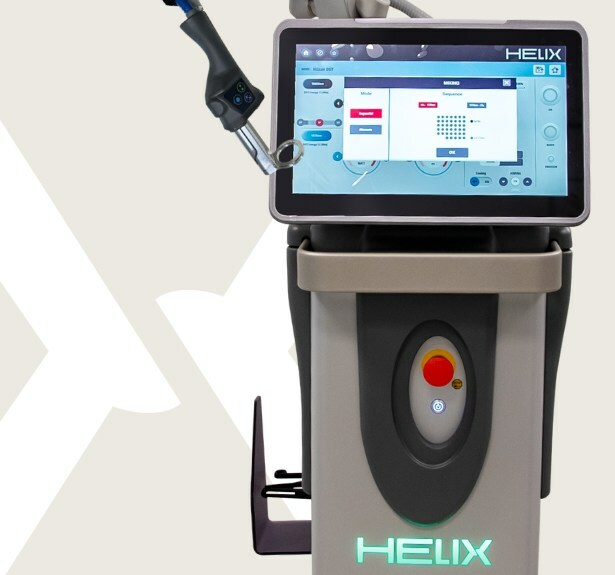 HELIX features the innovations that have made DEKA's TETRA CO2 the market leader in North America – including exclusive pulse shape control that makes the award-winning CoolPeel™ treatment possible – and adds a 1570nm fiber laser to use alone or in combination. Helix boasts 70 watts of power and the widest variety of low-downtime treatment options with seven mixed sequential and alternating modes, enabling providers to expertly tailor ablative and non-ablative resurfacing treatments.
DEKA is a worldwide leading manufacturer of laser technology. Cartessa has partnered with DEKA to bring paradigm shifting technologies like the Motus series for pain-free laser hair removal safe for all skin types, and the award-winning Smartxide Tetra CoolPeel to the market in North America
El.En.'s General Manager and DEKA CEO Paolo Salvadeo shared, "Helix represents the next evolution of DEKA and Cartessa's partnership and leverages our sophisticated laser technology to create important and extremely effective devices for the US market."
Cartessa's Founder and CEO, Gabe Lubin echoes Salvadeo's sentiments; "Helix is another example of our unique partnership that brings world-class laser technology together with Cartessa's keen insight into provider and patient needs. Cartessa worked closely on the Helix design and developed marketable treatment protocols like we did with CoolPeel to help drive demand for our customers." The US is the first market to make HELIX commercially available.
Helix delivers an optimal patient experience with three branded protocols: CoolPeel, Sultra, and unique combination resurfacing treatment Fusion.
CoolPeel: DEKA's high-peak-power H-Pulse delivers a no-downtime, advanced fractional CO2 ablation with minimal damage to surrounding tissue and without side effects seen with traditional methods.
Sultra: Exclusive to Helix, this non-ablative 1570nm fractional laser gently denatures tissue by targeting water, leaving behind a smooth, youthful complexion in all skin types.
Fusion: By mixing both fractional ablative and non-ablative energy in single-scan sequential and alternate modes, Fusion vaporizes and coagulates tissues in as little as 5-minute treatment sessions for enhanced results and minimized healing time. Only Helix's Fusion can combine three CO2 pulse shapes with non-ablative in variable mixed modes and depths for exceptional skin resurfacing customization.
With these protocols, Helix delivers unparalleled tailored treatment options for the widest variety of skin types, pigments, and conditions, including scarring, wrinkles, fine lines, and more. Feedback from early users has been phenomenal.
Dr. Mark Halsey, owner and lead physician at Halsey Dermatology in Sag Harbor, NY states, "The Helix is a skin resurfacing dream. I can now mix ablative and non-ablative modalities for extraordinary results, fast, on one efficient platform, and with less downtime than ever before."
Cartessa Aesthetics is the exclusive distributor of Helix in the United States. To learn more about Helix, visit CartessaAesthetics.com/Helix or contact your local Cartessa representative.
About Cartessa Aesthetics
Cartessa Aesthetics is a leading North American aesthetic company focused on cutting-edge technology and industry leading customer support. Thanks to an independent business model and established relationships with top global manufacturers, Cartessa's product portfolio offers true competitive advantages for practices and patients across every aesthetics category. Customers benefit from expertly vetted devices and end-to-end support to maximize the clinical outcomes and returns of their investment.
About DEKA M.E.L.A.
DEKA M.E.L.A. is a controlled company of the large multinational Italian group EL. EN. The company, which has more than three decades of laser experience, chose DEKA as its company name which means attainment of perfection and excellence and is also "10" in Greek, the perfect number according to Pythagoras. The Florentine company is rooted in a culture that has made excellence of thought its dominant feature. Due to its invaluable cultural heritage and unique historical background, DEKA encompasses into its vision a promise of universal value: to turn every scientific discovery into a concrete benefit for physicians and patients, and to translate every technological innovation into ongoing improvements for the range of products and services it offers.
See Full Press Release at the Source: Cartessa Aesthetics Introduces Helix by DEKA, a Powerful Fusion of Skin Resurfacing Technology
---
Press Release by: Cartessa Aesthetics
---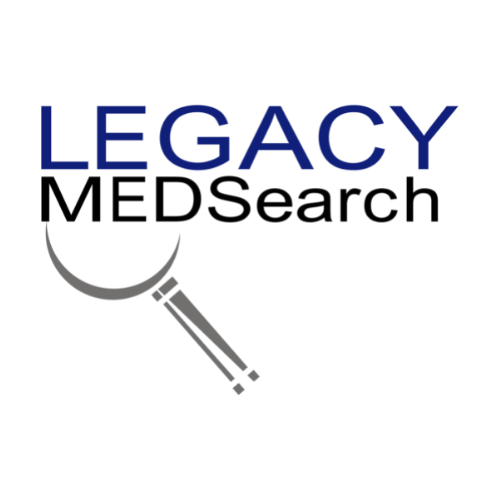 Legacy MedSearch has more than 35 years of combined experience recruiting in the medical device industry. We pride ourselves on our professionalism and ability to communicate quickly and honestly with all parties in the hiring process. Our clients include both blue-chip companies and innovative startups within the MedTech space. Over the past 17 years, we have built one of the strongest networks of device professionals ranging from sales, marketing, research & , quality & regulatory, project management, field service, and clinical affairs.
We offer a variety of different solutions for hiring managers depending on the scope and scale of each individual search. We craft a personalized solution for each client and position with a focus on attracting the best possible talent in the shortest possible time frame.
Are you hiring?
Contact us to discuss partnering with Legacy MedSearch on your position.
Begin your legacy now. We are your medtech and medical device talent advisory firm.