CereVasc Receives FDA IDE Approval to Expand its Clinical Study of Patients with Normal Pressure Hydrocephalus Utilizing the Generation 2 eShunt® System
Surgery and Surgical Robotics September 18, 2023
CereVasc, Inc., a clinical-stage, medical device company developing novel treatments for neurological diseases, announced that the U.S. Food and Drug Administration (FDA) has approved an investigational device exemption (IDE) supplement to permit the expansion of the study of the eShunt System in patients with Normal Pressure Hydrocephalus (NPH) to additional study participants and clinical sites.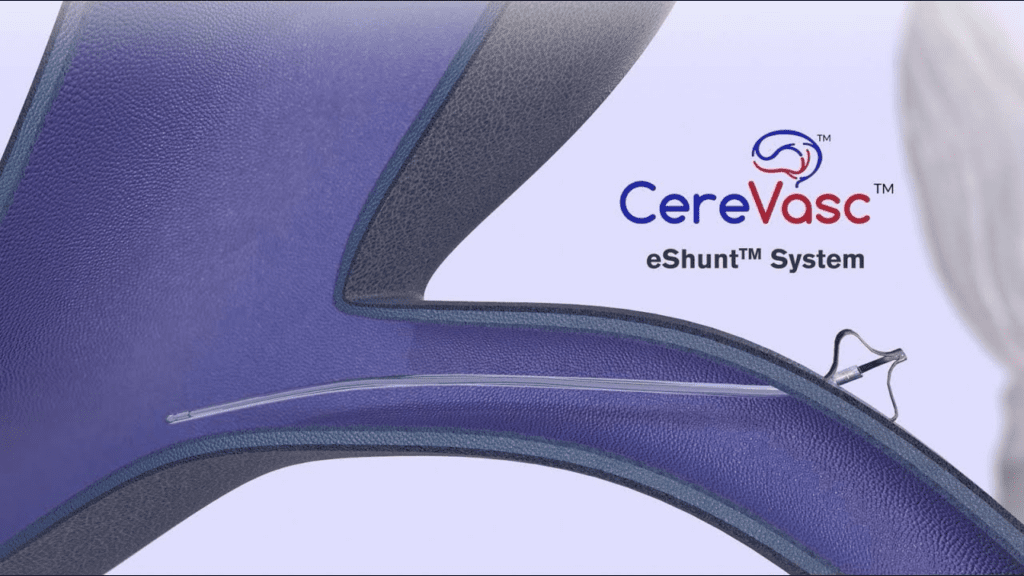 The IDE supplement approval also allows for use of the next generation eShunt System in the NPH study. The Gen2 eShunt System has been designed to simplify the device preparation process, enhance the overall ease of use of the system, while maintaining eShunt Implant performance.
"The early results we have seen in our pilot study of the eShunt System in treating patients with iNPH have been positive and we could not be more excited about the opportunity to have Generation 2 of the eShunt System evaluated in an expanded NPH pilot study in the US", said Dan Levangie, CereVasc President & CEO. "Our development team has thoughtfully incorporated feedback from our study investigators and our collaborators, Pedro Lylyk, M.D., Carl Heilman, M.D., and Adel Malek, M.D., Ph.D. to improve the usability of the system without compromising functionality or patient safety and are looking forward to its use in the study," he continued.
About CereVasc, Inc.
Located in Massachusetts' healthcare hub, CereVasc, Inc., is a clinical stage, medical device company focused on the development of novel, minimally invasive treatments for patients with neurological diseases. Its initial product, the eShunt System, encompasses the first-ever, minimally invasive treatment for communicating hydrocephalus (CH), a potential improvement to the current standard of care. The eShunt device concept originated from Tufts Medical Center physicians Carl Heilman, MD, Neurosurgeon-in-Chief and Chair of Neurosurgery, and Adel Malek, MD, PhD, Chief of Neurovascular Surgery and Director of Endovascular Neurosurgery. The patented eShunt System includes an endovascularly implantable cerebral spinal fluid (CSF) shunt and delivery components, which are designed to treat CH without invasive surgery. For additional information, please visit our website at www.cerevasc.com.
The eShunt® Device is an investigational device and not available for sale within or outside the United States.
See Full Press Release at the Source: CereVasc Receives FDA IDE Approval to Expand its Clinical Study of Patients with Normal Pressure Hydrocephalus Utilizing the Generation 2 eShunt® System
---
Press Release by: CereVasc, Inc.
---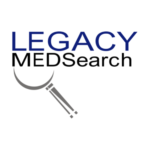 Legacy MedSearch has more than 35 years of combined experience recruiting in the medical device industry. We pride ourselves on our professionalism and ability to communicate quickly and honestly with all parties in the hiring process. Our clients include both blue-chip companies and innovative startups within the MedTech space. Over the past 17 years, we have built one of the strongest networks of device professionals ranging from sales, marketing, research & , quality & regulatory, project management, field service, and clinical affairs.
We offer a variety of different solutions for hiring managers depending on the scope and scale of each individual search. We craft a personalized solution for each client and position with a focus on attracting the best possible talent in the shortest possible time frame.
Are you hiring?
Contact us to discuss partnering with Legacy MedSearch on your position.
AUTHOR - Authorship Credit Noted Above
SHARE