ChoiceSpine™ Announces Line Extension of their Harrier™ Stand-Alone Anterior Lumbar Interbody Fusion System
Orthopedics and Spine November 22, 2022
ChoiceSpine LLC, a privately-held spinal device manufacturer based in Knoxville, TN, announces the launch of an additional lordotic offering for their stand-alone anterior lumbar interbody – Harrier SA.
Harrier SA is a 3D printed stand-alone screw-based system incorporating ChoiceSpine's proprietary BioBond™ porous structure technology. The system has had great success since launching in May of 2021. ChoiceSpine is pleased to announce the addition of the 20° lordotic offering in accompanying the current 10° and 15° lordotic options. The Harrier SA System now provides further flexibility to the surgeon community to address different patient anatomies.
Keith Clements, Vice President of Sales, states, " The addition of a hyperlordotic option for stand-alone ALIF procedures delivers on ChoiceSpine's commitment to providing innovative products as the company aims to improve people's lives with a positive customer experience."
The Harrier SA Anterior Lumbar Interbody System includes:
Biobond™ 3D printed titanium porous structure
Three Lordotic options for each footprint: 10°, 15°, and 20°
(20° requires supplemental fixation)
Integrated Cam-Locking mechanism
Large graft window perfect for combining with Stratofuse® Biologics
Corticocancellous lag screws
Seamless instrumentation
ChoiceSpine LLC is a spinal device company located in Knoxville, TN, privately held by Altus Capital Partners. ChoiceSpine prides itself on providing excellent products aimed at improving people's lives through a positive customer experience. Here at ChoiceSpine, we offer a variety of surgeon-focused product lines that are designed to be safe, efficient, and easy to use. By focusing on a collaborative team approach with physicians and industry partners, ChoiceSpine continues to deliver upon product commitments, maintain cutting-edge research and development, and bring technically superior products to the forefront of the spinal implant industry. For more information, please visit www.choicespine.com.
Altus Capital Partners is a private equity firm that makes control investments in middle-market manufacturing businesses. We believe that our exclusive focus on manufacturing give us a unique understanding of the opportunities and challenges companies face in the sector. We utilize a patient, thoughtful investment approach and seek to partner with the management teams of our operating companies to achieve growth. With offices in Wilton, CT, and Lincolnshire, IL, Altus Capital Partners has completed 18 platform investments and numerous add-on acquisitions since 2003. For more information, please visit www.altuscapitalpartners.com.
See Full Press Release at the Source: ChoiceSpine™ Announces Line Extension of their Harrier™ Stand-Alone Anterior Lumbar Interbody Fusion System
---
Press Release by: ChoiceSpine
---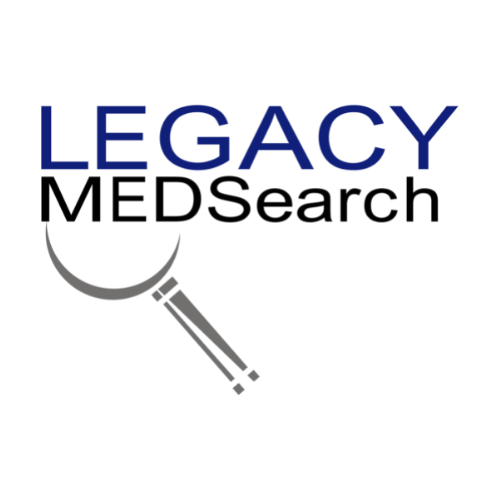 Legacy MedSearch has more than 35 years of combined experience recruiting in the medical device industry. We pride ourselves on our professionalism and ability to communicate quickly and honestly with all parties in the hiring process. Our clients include both blue-chip companies and innovative startups within the MedTech space. Over the past 17 years, we have built one of the strongest networks of device professionals ranging from sales, marketing, research & , quality & regulatory, project management, field service, and clinical affairs.
We offer a variety of different solutions for hiring managers depending on the scope and scale of each individual search. We craft a personalized solution for each client and position with a focus on attracting the best possible talent in the shortest possible time frame.
Are you hiring?
Contact us to discuss partnering with Legacy MedSearch on your position.
AUTHOR - Authorship Credit Noted Above
SHARE