Medical device and MedTech insights, news, tips and more
CMS Approves SINUVA Sinus Implant for Reimbursement with New C-Code and Pass-Through Payment Status

Intersect ENT, Inc., a company dedicated to transforming care for patients with ear, nose and throat conditions, today announced that the Centers for Medicare and Medicaid Services (CMS) has approved SINUVA® (mometasone furoate) Sinus Implant for transitional pass-through payment status for reimbursement under the Hospital Outpatient Prospective Payment System (OPPS) and Ambulatory Surgery Center Payment System. The new code, C9122 Mometasone furoate sinus implant, 10 micrograms (Sinuva), is scheduled to take effect July 1, 2020. Pass-Through status lasts for three years.

"We are pleased that CMS has recognized SINUVA as being a novel treatment therapy and granted pass-through status with this new C code. Expanded payer coverage and payment is central to our vision of providing unencumbered access to all our products and making SINUVA the standard-of-care based upon both clinical benefit and availability to a majority of patients with recurrent nasal polyps," states Thomas A. West, President & Chief Executive Officer of Intersect ENT. "With over 70 percent of commercial lives already covered for SINUVA, this new C Code assignment further expands access to SINUVA in a very important patient population, Fee for Service Medicare, comprised of approximately 40 million additional lives."
Transitional pass-through payment status for Medicare reimbursement in the hospital outpatient setting was established by the U.S. Congress to incentivize access to novel therapies for Medicare patients. This new C Code for SINUVA will simplify the reimbursement process for ENT physicians and their practices, as well as provide Medicare patients easier access to this novel drug eluting sinus implant.
SINUVA is an alternative treatment option for patients with recurrent polyps who have had prior sinus surgery. Nasal polyps are soft, noncancerous growths on the lining of the nasal passages or sinuses and can result from chronic inflammation that persists in the ethmoid sinuses. Patients with nasal polyps can experience symptoms that include a decreased sense of smell, nasal obstruction, runny nose and facial pressure. Despite the use of medical management options to treat symptoms, recurrence of nasal polyps is common due to the inflammatory nature of the disease, resulting in the need for sinus surgery in many patients.
SINUVA is a non-surgical, corticosteroid-eluting implant for the treatment of nasal polyps in adult patients who have had ethmoid sinus surgery. Its innovative 2-in-1 design incorporates a self-expanding, bioabsorbable structure along with targeted delivery of an anti-inflammatory steroid (mometasone furoate) directly to the site of disease for 90 days. By nature of its design, SINUVA reduces the reliance on patient compliance while implanted. SINUVA is clinically proven to reduce polyps and improve the symptoms of nasal polyps, including nasal obstruction, congestion and sense of smell. In the clinical study, less than half of patients treated with SINUVA were still indicated for sinus surgery following treatment.
See Full Press Release: CMS Approves SINUVA® Sinus Implant for Reimbursement with New C-Code and Pass-Through Payment Status | Business Wire
---
Written by: Intersect ENT, Inc.
---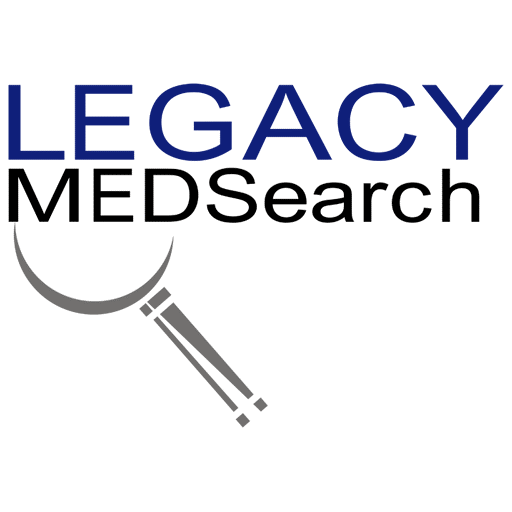 Legacy MedSearch has more than 30 years of combined experience recruiting in the medical device industry. We pride ourselves on our professionalism and ability to communicate quickly and honestly with all parties in the hiring process. Our clients include both blue-chip companies and innovative startups within the MedTech space. Over the past 10 years, we have built one of the strongest networks of device professionals ranging from sales, marketing, research & , quality & regulatory, project management, field service, and clinical affairs.
We offer a variety of different solutions for hiring managers depending on the scope and scale of each individual search. We craft a personalized solution for each client and position with a focus on attracting the best possible talent in the shortest possible time frame.
Are you hiring?
Contact us to discuss partnering with Legacy MedSearch on your position.
Begin your legacy now. We are your medtech and medical device talent advisory firm.