Compumedics Announces Milestone US FDA Approval for the Orion Lifespan MEG 
Imaging Visualization & Navigation February 19, 2020
Compumedics Limited is pleased to announce that on February 14, 2020, it received 510(K) clearance from the US Food and Drug Administration (FDA) for its Orion LifeSpan™ Magnetoencephalography (MEG) single Dewar system. This news follows the successful installation and first phase commissioning of the single Dewar Orion LifeSpan™ MEG at Barrow Neurological Institute (BNI) in Phoenix, Arizona, USA.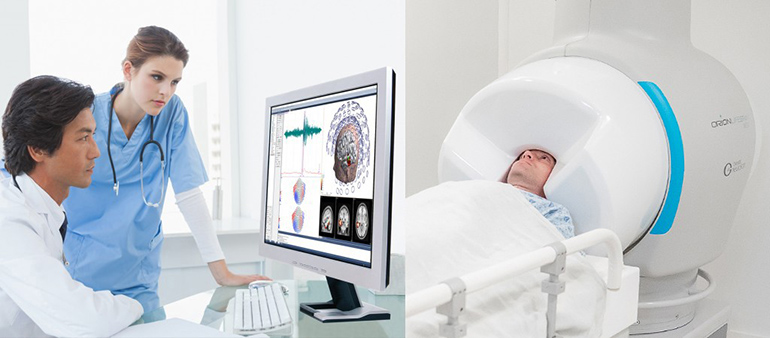 MEG is a neuroimaging technique for mapping brain activity by recording magnetic fields produced by electrical currents occurring naturally in the brain.
The MEG hardware approval comes in addition to the already approved components offered with the Orion LifeSpan™ by the company. These include the amplifiers, the simultaneous electroencephalogram (EEG) subsystem; and the fully integrated, state-of-the-art co-registration, neuroimage processing, and source estimation software known as CURRY – the world's gold standard for clinical MEG/EEG and neuroscience research and used by many of the existing installed MEG systems.
The FDA clearance now allows for routine clinical use of the single MEG device, primarily for epilepsy and pre-surgical brain function mapping. Furthermore, sites using the Orion LifeSpan™ may now routinely bill both private and public insurance plans for MEG examinations, an important consideration when purchasing medical equipment. In the late 1980s there were about 200 or so MRI systems installed, like MEG today. These were largely used for research at that time before billable codes became available in the 1990's for MRI. There are about 36,000 MRIs installed globally today, with 2,000 to 3,000 MRI systems sold annually. The Company believes MEG may follow a similar trajectory over time.
With the FDA approval in place, Compumedics may now enter the lucrative US clinical market with its single Dewar MEG technology.
Each system will typically sell for around USD3m to USD4m, depending on specification. The dual adult/child Dewar is currently planned for installation in the coming months at BNI, with FDA submission for the dual Dewar to follow. Regulatory submissions for other territories are well advanced and are likewise expected to proceed smoothly.
Orion LifeSpan™ MEG technology has evolved from more than thirty years' experience with MEG and EEG technologies. Included are innovations in acquisition/analysis/visualisation software, highly sensitive magnetic field detectors and low-noise amplifier electronics, which have been developed at both the Korea Research Institute of Standards and Science (KRISS) and within Compumedics Neuroscan itself.
The Orion LifeSpan™ MEG allows for a unique dual-helmet sensing system, with one side optimised for adult MEG recordings and the other for paediatrics. The dual-helmet will be installed at BNI in coming months, with its FDA application to follow. Other ground-breaking features of the Orion LifeSpan™ MEG include advanced Superconducting Quantum Interference Device (SQUID) detectors for unparalleled sensitivity to brain signals; reduced operating cost from zero-loss helium reliquification with 24/7 operation; a fully integrated low-noise, high-density EEG monitoring system utilising the latest Compumedics/Neuroscan technology.
See Full Press Release: COMPUMEDICS ANNOUNCES MILESTONE US FDA APPROVAL FOR THE ORION LIFESPAN™ MEG – Compumedics Neuroscan Orion LifeSpan MEG
---
Written by: Compumedics Limited
---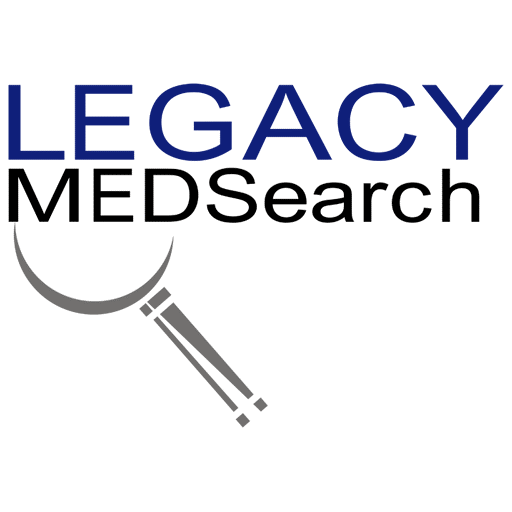 Legacy MedSearch has more than 30 years of combined experience recruiting in the medical device industry. We pride ourselves on our professionalism and ability to communicate quickly and honestly with all parties in the hiring process. Our clients include both blue-chip companies and innovative startups within the MedTech space. Over the past 10 years, we have built one of the strongest networks of device professionals ranging from sales, marketing, research & , quality & regulatory, project management, field service, and clinical affairs.
We offer a variety of different solutions for hiring managers depending on the scope and scale of each individual search. We craft a personalized solution for each client and position with a focus on attracting the best possible talent in the shortest possible time frame.
Are you hiring?
Contact us to discuss partnering with Legacy MedSearch on your position.
AUTHOR - Authorship Credit Noted Above
SHARE