Medical device and MedTech insights, news, tips and more
CryoLife Receives CE Mark for E-vita OPEN NEO 

CryoLife, Inc., a leading cardiac and vascular surgery company focused on aortic disease, announced today that it has received CE Mark for the E-vita Open NEO, a hybrid stent graft system for the treatment of aortic arch disease.

Aortic arch disease includes both aortic aneurysms and aortic dissections, which occur suddenly and usually without warning. Approximately 7,000 patients are surgically treated for thoracic aortic arch disease annually in Europe, the Middle East and Africa. Many patients with either an aneurysm or dissection in the aortic arch also present with a dissected or aneurysmal descending thoracic aorta. Often these two conditions are repaired in a two-stage procedure – one to repair the arch and the next to repair the descending thoracic aorta.
The Company's hybrid stent graft technologies, which include the E-vita Open NEO and the E-vita Open Plus, enable a one-stage procedure treatment of this condition by combining the surgical arch repair and the endovascular descending thoracic repair, providing a more cost effective solution for the health system and allowing the patient to avoid a second surgery. It is anticipated that the E-vita Open NEO often will be used in combination with JOTEC's thoracic stent graft offering, E-nya.
"We are pleased to have received CE Mark for E-vita Open NEO, our newest hybrid stent graft technology for aortic arch and descending thoracic aorta repair. This new design features a single tri-branched vessel that enhances ease-of-use and implantation that reduces surgical time and allows for a potentially safer procedure, thereby increasing the likelihood that more patients can benefit from the procedure and patient access to these therapies," remarked Pat Mackin, Chairman, President, and Chief Executive Officer of CryoLife.
PD. Dr. med. Konstantinos Tsagakis and Prof. Dr. med. Arjang Ruhparwar in Essen, Germany commented, "15 years ago, the introduction of the Evita Open Plus hybrid stent graft changed conventional open aortic arch surgery. The device concept is simple – it combines the open surgical approach for the arch with an endovascular treatment of the descending thoracic aorta. In our 350 patient experience in Essen, the ability of this device to address the major challenge of this surgery has translated into better outcomes for the patient, including an improved 5-year survival rate. CryoLife's next generation hybrid stent graft, the E-vita Open NEO, will continue to advance this procedure by providing surgeons with more options for treating the most complex patient anatomies in a safe and reproducible manner."
See Full Press Release: CryoLife Receives CE Mark for E-vita OPEN NEO | Cryolife Inc.
---
Written by: CryoLife
---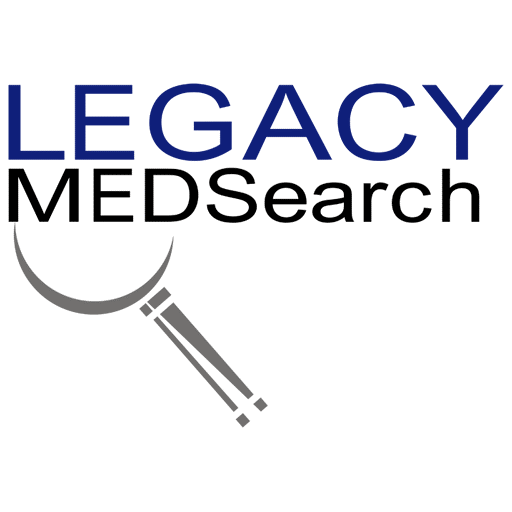 Legacy MedSearch has more than 30 years of combined experience recruiting in the medical device industry. We pride ourselves on our professionalism and ability to communicate quickly and honestly with all parties in the hiring process. Our clients include both blue-chip companies and innovative startups within the MedTech space. Over the past 10 years, we have built one of the strongest networks of device professionals ranging from sales, marketing, research & , quality & regulatory, project management, field service, and clinical affairs.
We offer a variety of different solutions for hiring managers depending on the scope and scale of each individual search. We craft a personalized solution for each client and position with a focus on attracting the best possible talent in the shortest possible time frame.
Are you hiring?
Contact us to discuss partnering with Legacy MedSearch on your position.
Begin your legacy now. We are your medtech and medical device talent advisory firm.