Medical device and MedTech insights, news, tips and more
CurvaFix Launches Smaller-diameter CurvaFix® IM Implant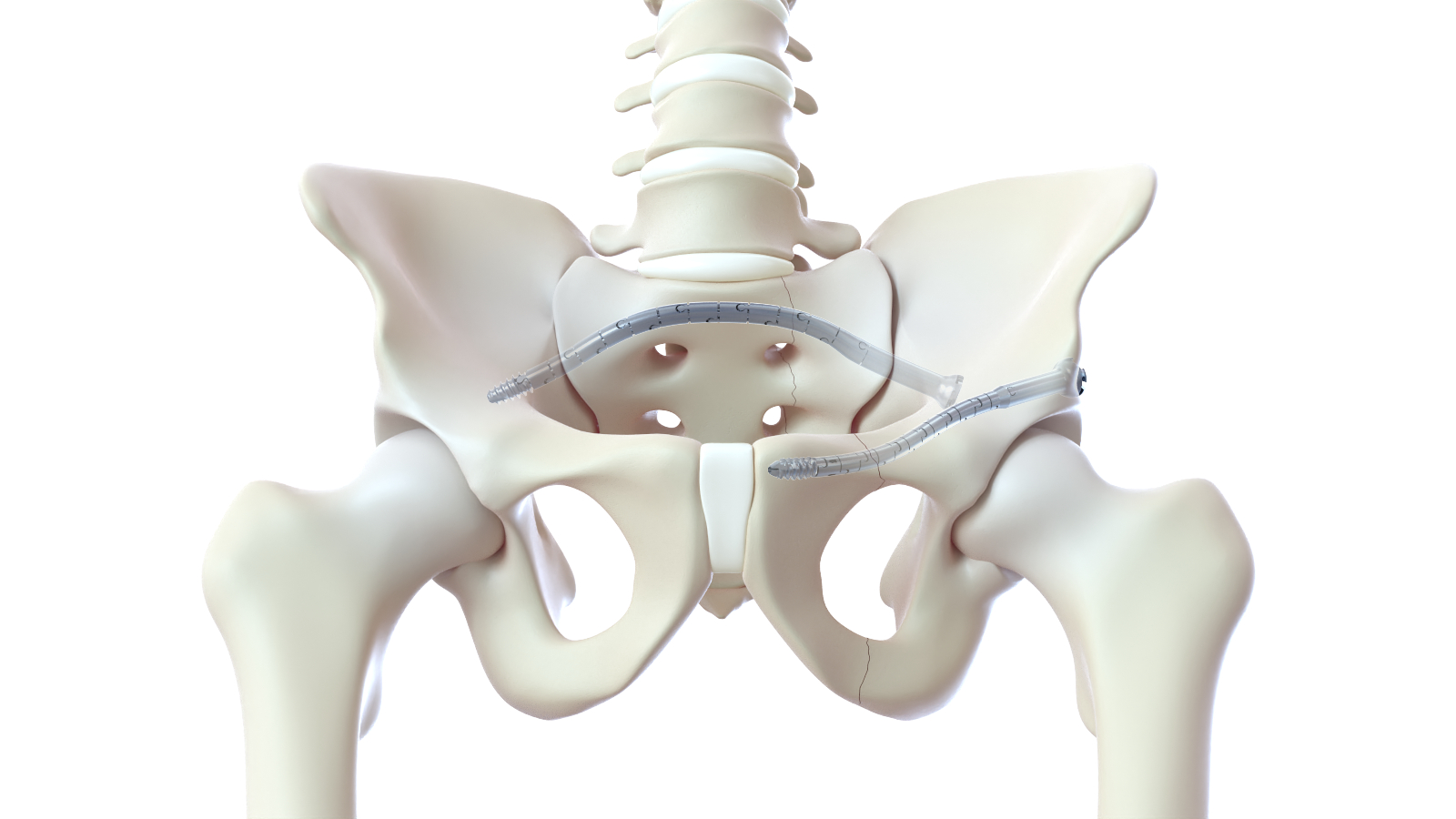 CurvaFix, Inc., a developer of medical devices to repair fractures in curved bones, announced the launch of its smaller-diameter, 7.5mm CurvaFix® IM Implant, designed to simplify surgery and provide strong, stable fixation in small-boned patients. The company will showcase the new 7.5mm intramedullary device, of which over two dozen have already been implanted in patients, at the American Academy of Orthopedic Surgeons (AAOS) 2023 Annual Meeting in Las Vegas, March 7-11 (booth 1223). The company will also highlight the 9.5mm CurvaFix Implant, launched in late 2021, and provide updates from recent U.S. cases.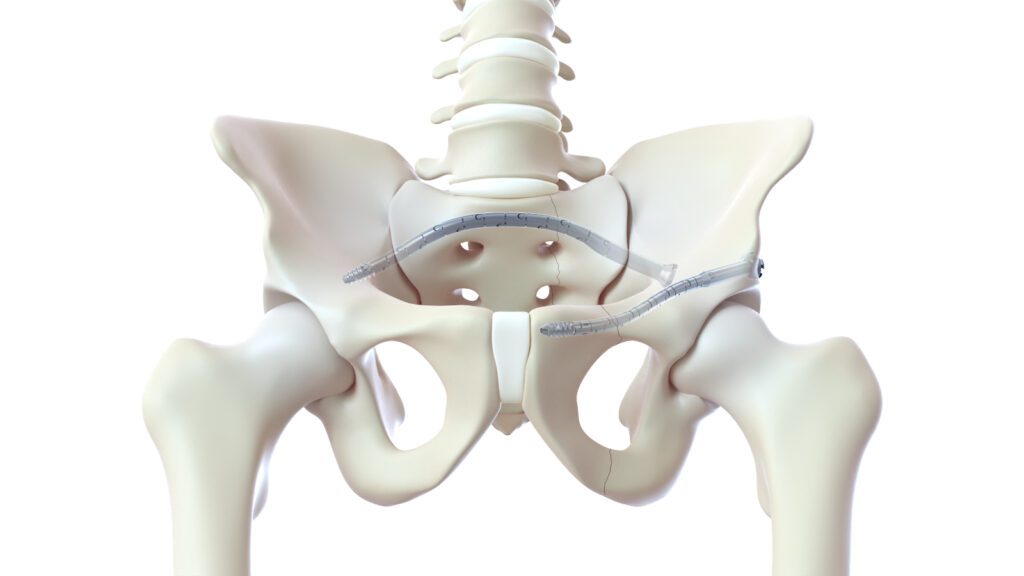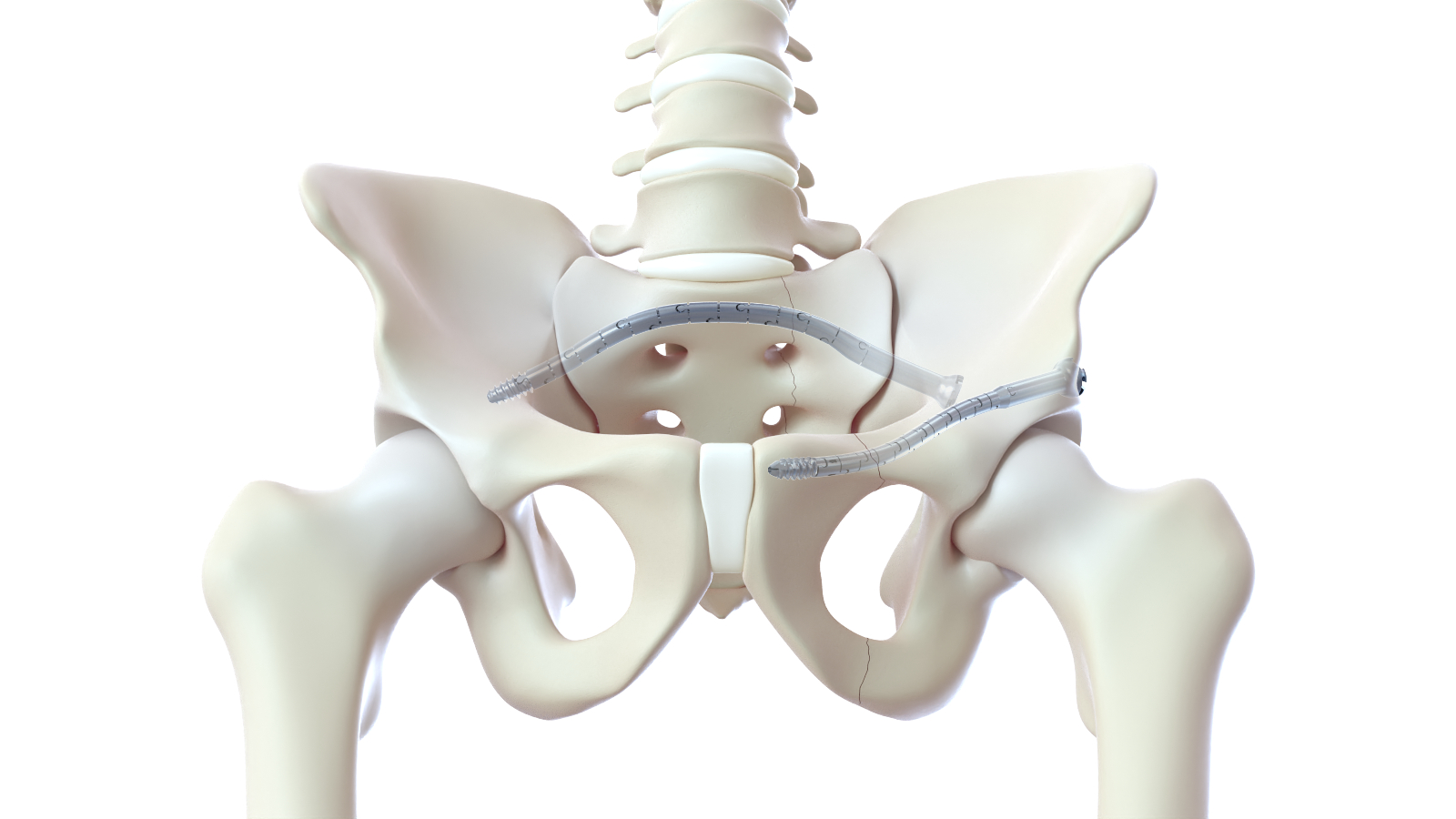 "I've been pleasantly surprised with the flexibility of the CurvaFix devices, and I believe they will continue to play a role in pelvic fixation, especially in osteoporotic patients," said Brett Crist, M.D., Director of Orthopaedic Trauma Service and Orthopaedic Trauma Fellowship at the University of Missouri in Columbia, Mo. "We recently treated a 63-year-old morbidly obese female (BMI 46.5) patient who sustained a low energy fall two years prior, resulting in pelvic fragility fractures. Her treatment had been non-operative management, leaving her wheelchair-dependent before eventually being referred to me. Based on her pre-operative CT scan, sacral dysmorphism, and bone quality, I thought the 7.5mm CurvaFix Implant would work well and that the maneuverable ball-tipped guide wire would aid us in being able to align the rami for fixation. Pleased with the stability that the 9.5mm CurvaFix device provides in osteoporotic patients, I wanted to use the smaller device to be able to place it in the smaller corridor.
"Overall, I was very pleased to be able to use the new 7.5mm CurvaFix devices for the left and right rami nonunions and the second sacral corridor while also being very satisfied with the smoothness of the anterior ring fixation," continued Dr. Crist. "Following two years of being dependent on a wheelchair, this patient was discharged from the hospital with a walker within 24 hours of her CurvaFix procedure. Moreover, her visual analog scale for pain (VAS) was between an 8 and 9 prior to her surgery, and within 12 hours of the procedure, her VAS pain score was down to a 3."
To date, over 175 patients have been treated with the CurvaFix procedure, including over 100 patients who are either geriatric and/or suffer from Fragility Fractures of the Pelvis (FFP). Usage of over 240 CurvaFix Implants, by 35 U.S. surgeons, has illuminated the advantages of a longer, wider, curved implant, which may immediately reduce pain and enable early mobility in a broad range of patients through a minimally invasive procedure. The patient population demonstrates surgical utility and potential benefits in a variety of pelvic injuries and conditions, including polytrauma patients with multiple complex injuries, FFP patients with weak bone, patients with dysmorphic bony anatomy, oncology patients with pelvic fractures, revision surgery for failed pelvic fracture fixation, and patients with impeding total hip or lumbosacral spinal hardware.
"The new 7.5mm device is designed to simplify surgery and provide strong, stable, curved fixation in smaller patients," said Steve Dimmer, chief executive officer for CurvaFix. "Additionally, our novel device has been shown to offer many geriatric patients immediate pain relief and early mobility, which is critically important in older patients where mobility is such a key to life."
In 2019, there were 186,000 hospitalizations for pelvic fractures in the U.S., including 108,000 geriatric fractures. Due to an aging population, the incidence is growing at 9% per year, bringing the estimated number of geriatric pelvic fractures to over 150,000 in 2023, 80% of whom are female.1
FFPs can dramatically change the quality of life for geriatric patients and their families due to a loss of patient autonomy, significant disability, and even death.
Despite recommendations that surgical treatment should be considered for most FFP patients, only 10% receive surgery today. For non-operative patients, conservative treatment generally consists of bed confinement, pain control, and mobility assistance if weight-bearing can be tolerated. Often, conservative treatment leads to lengthy hospitalizations, high nursing home admittance, and a high one-year mortality rate.
In contrast, decades of innovation in hip fracture repair have enabled strong, stable surgical fracture fixation to become the standard of care. Ninety-five percent of hip fracture patients receive surgery today, which can greatly reduce pain and often allows geriatric hip fracture patients to mobilize soon after surgery.2,3
About CurvaFix, Inc.
CurvaFix, Inc. is a privately held medical device company headquartered in Bellevue, Wash. The company is developing implantable products to improve fracture repair in curved bones, and is focusing on Fragility Fractures of the Pelvis (FFP) and high-impact pelvic fractures. The CurvaFix IM Implant has received 510(k) clearance from the U.S. Food & Drug Administration (FDA).
See Full Press Release at the Source: CurvaFix Launches Smaller-diameter CurvaFix® IM Implant
---
Press Release by: CurvaFix
---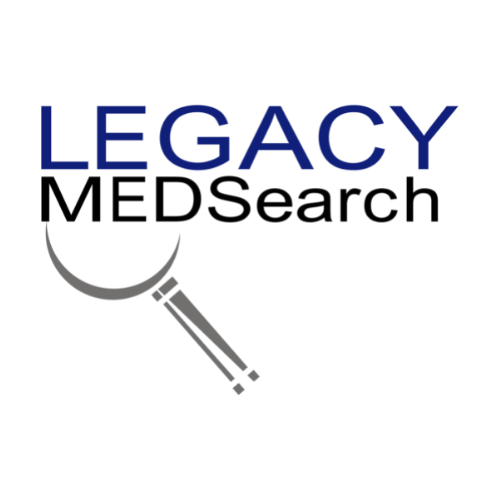 Legacy MedSearch has more than 35 years of combined experience recruiting in the medical device industry. We pride ourselves on our professionalism and ability to communicate quickly and honestly with all parties in the hiring process. Our clients include both blue-chip companies and innovative startups within the MedTech space. Over the past 17 years, we have built one of the strongest networks of device professionals ranging from sales, marketing, research & , quality & regulatory, project management, field service, and clinical affairs.
We offer a variety of different solutions for hiring managers depending on the scope and scale of each individual search. We craft a personalized solution for each client and position with a focus on attracting the best possible talent in the shortest possible time frame.
Are you hiring?
Contact us to discuss partnering with Legacy MedSearch on your position.
Begin your legacy now. We are your medtech and medical device talent advisory firm.