Medical device and MedTech insights, news, tips and more
DePuy Synthes Receives 510(k) FDA Clearance for VELYS Robotic-Assisted Solution Designed for Use with the ATTUNE Total Knee System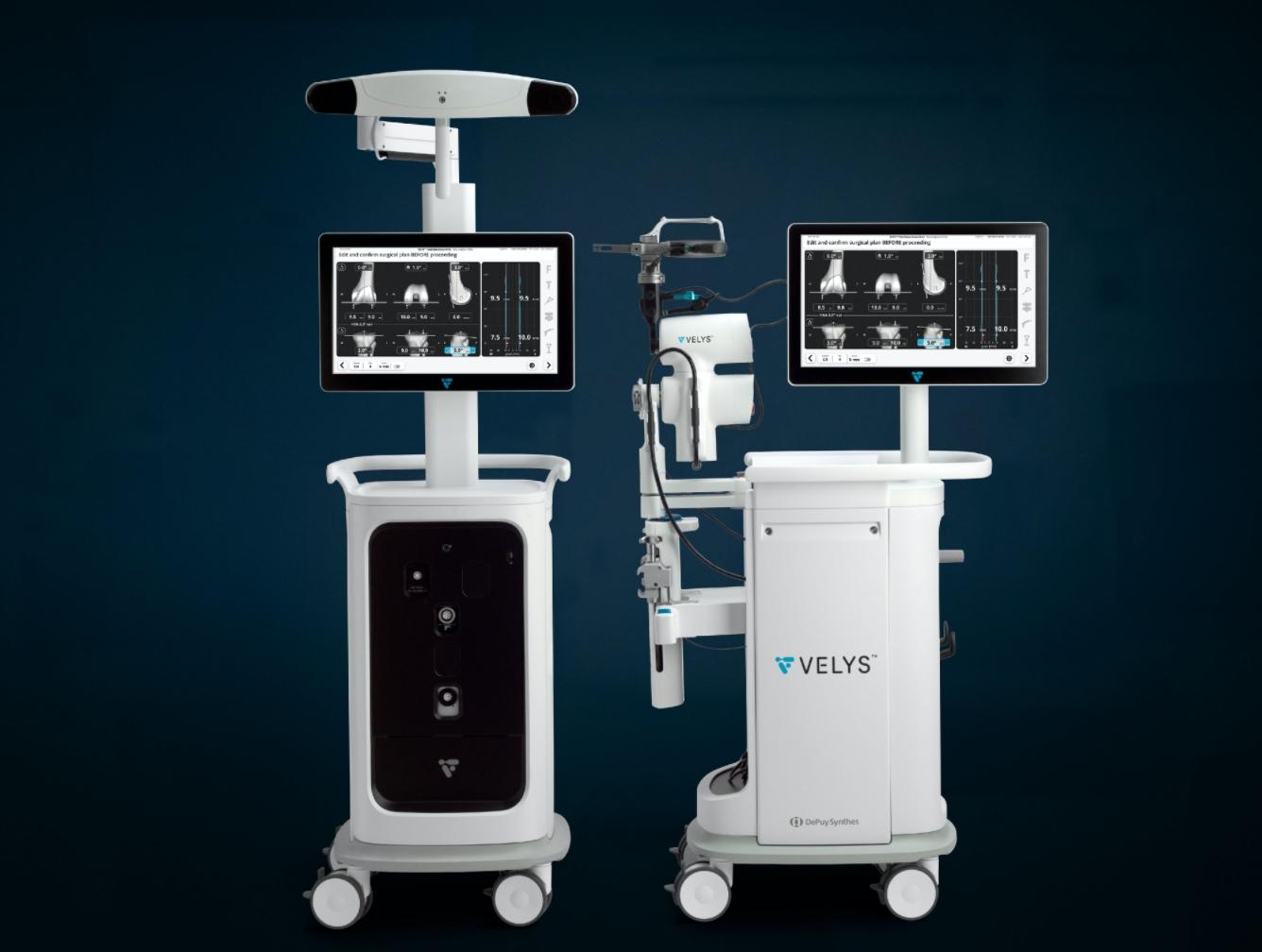 Today, The Johnson & Johnson Medical Devices Companies announced that DePuy Synthes has received 510(k) clearance from the U.S. Food and Drug Administration for the VELYS Robotic-Assisted Solution designed for use with the ATTUNE Total Knee System and its cleared indications for use. It will become part of the broader VELYS Digital Surgery Platform of connected technologies.
With a growing and aging patient population, demand for joint replacement surgery is increasing. But across the industry, data shows up to 20% of knee replacement patients aren't satisfied with the outcome of their surgery. Technology advancements that help surgeons address pain, function and alignment could help facilitate a positive improvement in quality of life for patients.
The VELYS Robotic-Assisted Solution is a first-of-its-kind table mounted solution, with an efficient design that integrates into any OR. The system adapts to the surgeon's workflow, and is designed to give them the control they are used to and helps them execute accurate bony cuts. It utilizes advanced planning capabilities, proprietary technology and a next-generation design to help surgeons to accurately resect bones that align and position the implant relative to the soft-tissue during total knee replacement without the need for pre-operative imaging.
It simplifies knee replacement surgery by providing the following benefits:
Valuable Insights: Gap balance data to help surgeons visualize and predict joint stability
Versatile Execution: Instinctive, integrated design to give surgeons the control they're used to while optimizing daily OR flow
Verified Performance: Accurate, consistent plan execution supporting the ATTUNE Total Knee in providing better patient outcomes
"I've used the VELYS Robotic-Assisted Solution in several of my ATTUNE Knee procedures and have found the VELYS Robotic-Assisted Solution to be accurate, fast and efficient," said Dr. Mark Clatworthy, orthopaedic surgeon at MercyAscot Hospital in Auckland, New Zealand, who performed the first ATTUNE Knee procedure using the VELYS Robotic-Assisted Solution. "The device enables me to evaluate the bony anatomy and soft tissue envelope of the knee to plan the optimal implant position and then use the robotic-assisted solution to deliver and execute the plan. I've found my knees to be well balanced at the end of the procedure and my patients are doing well post-operatively."
The VELYS Robotic-Assisted Solution works with the ATTUNE Total Knee, which has been shown to improve patient reported outcomes by working in harmony with the patient's anatomy to deliver both stability and motion through proprietary technologies. Together, these technologies aim to define a high standard for patient performance and elevate the overall knee replacement experience.
"Globally, previous generation robotics have only penetrated key orthopaedic segments between 5-10% of the market. A significant opportunity for combined robotic and digital surgery technology exists. Coupled with the ATTUNE Total Knee, the VELYS Robotic-Assisted Solution is highly differentiated and can help improve clinical outcomes and increase patient satisfaction, providing a more attractive clinical solution to current options on the market," said Aldo Denti, Company Group Chairman, DePuy Synthes Franchise. "With the addition of the VELYS Robotic Assisted Solution to our VELYS Digital Surgery Platform, we are continuing our vision to be the most personalized and connected orthopaedics company."
The VELYS Digital Surgery platform is comprised of connected technologies that are powered by data insights and designed to elevate the orthopaedic experience for patients, surgeons, and their teams across the entire continuum of care, from pre-operative to post-operative.
The VELYS Robotic-Assisted Solution was designed from proprietary technology developed by Orthotaxy, a privately-held developer of software-enabled surgery technologies acquired by Johnson & Johnson Medical Devices Companies in 2018.
For more information on VELYS™ Digital Surgery visit www.VELYSDigitalSurgery.com.
For more information on the ATTUNE Knee visit www.ATTUNEevidence.com. 
See Full Press Release at the Source: DePuy Synthes Receives 510(k) FDA Clearance for VELYS™ Robotic-Assisted Solution Designed for Use with the ATTUNE® Total Knee System
---
Press Release by: Johnson & Johnson
---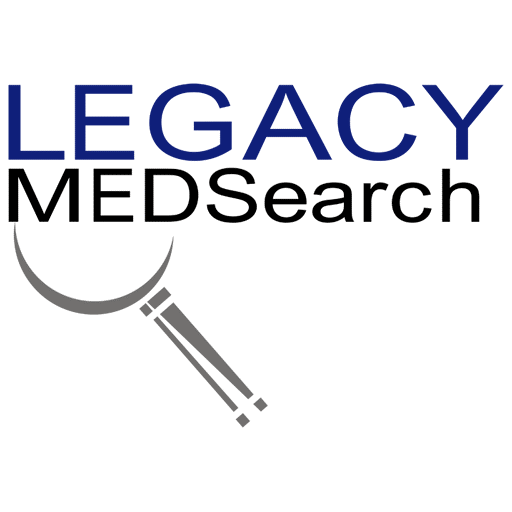 We offer a variety of different solutions for hiring managers depending on the scope and scale of each individual search. We craft a personalized solution for each client and position with a focus on attracting the best possible talent in the shortest possible time frame.
Are you hiring?
Contact us to discuss partnering with Legacy MedSearch on your position.
Begin your legacy now. We are your medtech and medical device talent advisory firm.