Medical device and MedTech insights, news, tips and more
DePuy Synthes Strategic Acquisition to Accelerate Growth in Spine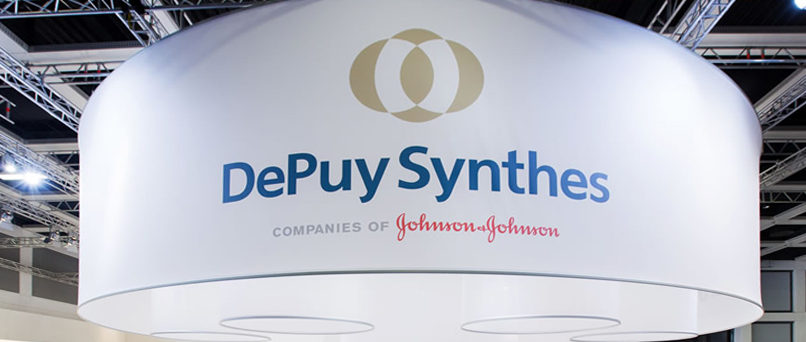 RAYNHAM, Mass., Jan. 3, 2017 /PRNewswire/ — DePuy Synthes Products, Inc., part of the Johnson & Johnson Family of Companies, announced today an asset purchase and development agreement with Interventional Spine, Inc., a privately held manufacturer of expandable cage and minimally invasive surgery (MIS) technologies for spinal fusion. The Interventional Spine agreement is the latest example of the Johnson & Johnson Medical Devices strategy of investing in innovation in key platforms that will drive future growth. Financial terms of the transaction have not been disclosed.

With Interventional Spine's technology, DePuy Synthes will add a family of expandable cages, which are used in spinal fusion surgery to restore the natural disc height, to the company's core spine platform. Interventional Spine's expandable cage technology provides optimal tactile feedback for the surgeon, and features a continuously adjustable design that allows the surgeon to customize the device height to the patient's anatomy. The implants are designed to maximize bone graft contact and containment, which helps promote bone growth and fusion. DePuy Synthes will significantly expand access to this technology by leveraging its global sales network. Interventional Spine currently serves healthcare professionals in the United States and select international markets.

"DePuy Synthes and Interventional Spine have a common goal—advancing spinal care for patients with debilitating degenerative disc disease and expanding access to this important technology globally," said Ciro Römer, Company Group Chairman, DePuy Synthes. "Through this collaboration with Interventional Spine, we will broaden our product offering in a strategic platform and reach more customers and patients around the world."

DePuy Synthes is also acquiring Interventional Spine's facet screw system for open and percutaneous spine surgery, a type of MIS that uses small skin incisions without cutting the underlying muscle, which can help reduce the risk of complications and improve outcomes in spinal fusion surgery.
Read Full Article – Source: DePuy Synthes Acquires Interventional Spine Expandable Cage Technology to Accelerate Growth in Spine
Begin your legacy now. We are your medtech and medical device talent advisory firm.