Dominant Robotic Surgery Patents Expiring This Year. What's Coming Next?
Surgery and Surgical Robotics August 29, 2016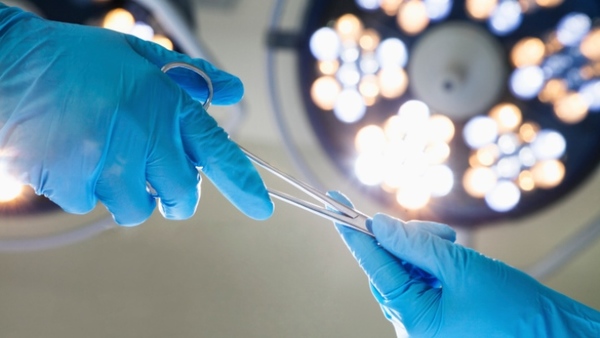 Patents are essential to encouraging innovation, but can also limit competition.
Intuitive Surgical has dominated the global robotic surgery market (which is expected to hit $11.4 billion by 2020) since the FDA approved its Da Vinci surgical system 16 years ago; today, the machine is used in more than 200,000 operations annually.
But many of Intuitive Surgical's patents begin to expire this year, clearing the way for new technologies to enter the marketplace.
Newcomers include TransEnterix, which is working to commercialize the ALF-X robot, designed to perform minimally invasive surgeries and expected to enter the market in 2017. Google's Verily, meanwhile, has partnered with Johnson & Johnson to form Verb Surgical, a robotic surgery and medical device that aims to go beyond robotics to what CEO Scott Huennekens calls "digital surgery" — incorporating advanced visualization, instrumentation and analytics.
Josue Villalta of Knobbe Martens recently sat down with Inside Counsel to explore how the patent system has impacted development and innovation in the robotic surgery space and how the expiration of Intuitive Surgical's patents is expected to impact the marketplace.
The patent system has allowed innovators in the robotic surgery space the ability to protect their innovations while excluding others from practicing the innovations covered by their patents, and in turn, providing barriers to entry into the market for potential competitors. "This is particularly important given that robotic surgical systems are very complex systems that take years to develop, in addition to having to go through an FDA approval process before they can be used in the U.S.," he explained.
The main player in the robotic surgery space has been Intuitive Surgical, which a search of the public USPTO assignment database indicates has 649 U.S. patents. According to Villalta, however, this number does not capture patents that Intuitive Surgical may have rights to, so the number of patents Intuitive Surgical may have that cover its technology may be much higher.
"It is this minefield of patent coverage that potential competitors have had to deal with when evaluating whether there is a path to entry into the robotic surgery market," he said.
The right that a patent affords to its owner is the right to exclude competition for a limited period of time, generally about 20 years from the earliest effective filing date of the patent, after which anyone is free to practice the invention covered by the patent. According to Villalta, this ability to exclude competition for a limited period of time that is provided by the patent system encourages innovation as it allows inventors the ability to reap the rewards of what is often a lengthy and costly development effort, knowing their patent(s) will allow them to exclude other competitors from copying the invention covered by the scope of their patent.
He explained, "Depending on the number of patents the patent owner may have covering the different aspects of a particular technology, it may be very difficult for a competitor to try to enter the market without infringing one of the patents."
For several of Intuitive Surgical's earliest patents, the 20-year life term that the U.S. patent system grants to patents will be running out by the end of 2016. These patents cover some of the basic robotic concepts implemented in Intuitive's products, including the ability to control robotic arms and tools with a remote controller, and the imaging functionality provided by the surgical robot.
Many of the patents Intuitive Surgical lists on its website as covering its products will be expiring between now and 2022. But, this does not mean that Intuitive Surgical will be left without any patent coverage for its products as not all of the 649 patents or published applications referenced above will expire anytime soon, and the company continues to file patents for its technology.
So, how is the expiration of Intuitive Surgical's patents expected to impact the marketplace? According to Villalta, as Intuitive Surgical's patents continue to expire, more players will likely enter the robotic surgery market, drawn in by the massive potential market estimated in the billions of dollars and the diminished barriers to entry posed by Intuitive Surgical's expiring patent portfolio.
Read Full Article – Source: Dominant robotic surgery patents expiring this year. So what's coming next?
Author – MANDA CICCATELLI
AUTHOR - Authorship Credit Noted Above
SHARE