Medical device and MedTech insights, news, tips and more
Doppler ultrasound headset performs well at spotting sports-related concussion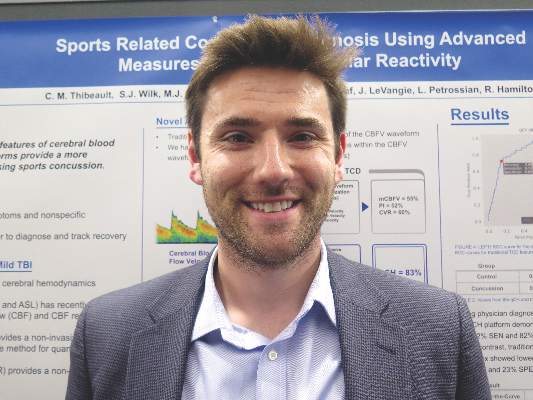 VANCOUVER – A new transcranial Doppler platform that analyzes subtle changes in the cerebral blood flow waveform performed well in detecting sports-related concussion in a cohort study of 238 Los Angeles high school athletes.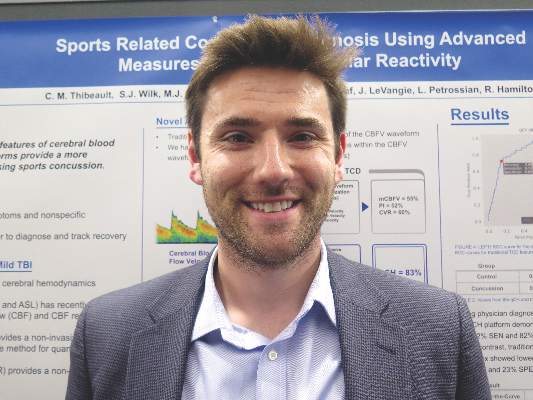 The investigational headset device was able to differentiate between those with and without a recent concussion 83% of the time, investigators reported at the annual meeting of the American Academy of Neurology. In contrast, traditional transcranial Doppler analysis detected a recent concussion only 50%-60% of the time.
"Over the last few years, there has been growing evidence that cerebral hemodynamics are altered following sports-related concussion," senior author Robert Hamilton, Ph.D., cofounder and chief science officer of Neural Analytics in Los Angeles, commented in a session and interview.
Most studies in this area have used MRI or traditional transcranial Doppler analysis, he said. However, the former is costly, time consuming, and not portable, and the latter has not proven very accurate.
As traditional Doppler analysis disregards the majority of waveform data, Dr. Hamilton and his colleagues developed an advanced platform that uses machine learning to analyze the entire shape of the cerebral blood flow velocity waveform through quantitative cerebral hemodynamics.
They compared the advanced analysis with traditional analysis among 69 high school athletes in contact sports who had sustained a concussion an average of 6 days earlier and a control group of 169 unaffected age-matched high school athletes from contact and noncontact sports.
Both groups had bilateral monitoring of blood flow in the middle cerebral artery with transcranial Doppler while they followed a standard cerebrovascular reactivity protocol that included rest and breath holding.
Results showed that for differentiating between athletes who did and did not have concussion, the advanced analysis had an area under the receiver operating characteristic curve of 83%. (Sensitivity was 72%, specificity was 82%, and overall accuracy was 80%.)
In comparison, the area under the curve was substantially lower for the traditional analysis measures: It was 55% for mean velocity (100% sensitivity, 0% specificity, 76% accuracy), 52% for the pulsatility index (86% sensitivity, 23% specificity, 61% accuracy), and 60% for the cerebrovascular reactivity index (51% sensitivity, 68% specificity, 64% accuracy).
"Unfortunately, concussion diagnostics and management today are basically subjective," Dr. Hamilton commented. The advanced analysis may therefore improve the situation by providing objective evidence of blood flow dysfunction after injury.
The new analysis platform "is easy to use and portable, and [testing] can be done very quickly, within 5 minutes," he noted. "The nice thing is it can be done on the sideline, in the emergency room, or in a doctor's office."
The investigators will next use the advanced analysis to track recovery of blood flow regulation after sports-related concussion and will compare its performance with that of additional modalities, such as MRI, according to Dr. Hamilton. Furthermore, they are testing it in various other populations: adolescents, college athletes, and members of the military.
"Ultimately, blood flow dysfunction is also important in a wide variety of conditions, such as stroke and dementia," he pointed out. "So those are conditions that we are looking at to study this year and moving forward in the future."
The research was supported by the National Institutes of Health and the National Science Foundation.
Read More – Source: Doppler ultrasound headset performs well at spotting sports-related concussion : Clinical Neurology News
By: SUSAN LONDON, Clinical Neurology News Digital Network
Begin your legacy now. We are your medtech and medical device talent advisory firm.