Medical device and MedTech insights, news, tips and more
EchoNous, Inc. Announces CE Mark Approval for Its Healthcare AI KOSMOS Platform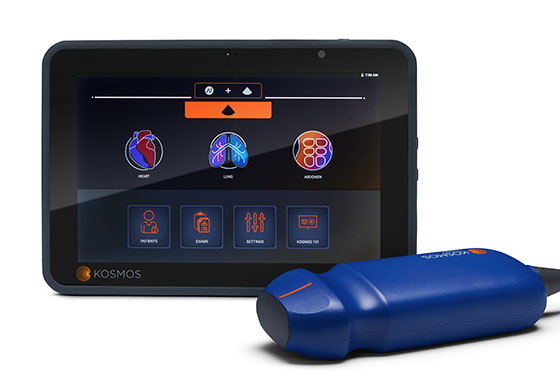 EchoNous is very pleased to announce that its KOSMOS platform has been approved for CE Markets thanks to the unbending effort of its engineering, operations and regulatory teams. The company's engineering team has developed a medical tool that, according to physician feedback, significantly increases provider confidence in bedside diagnostics and clinical decision-making with AI-assistance. The CE mark approval was accomplished on March 16 and is occurring in parallel with EchoNous' achievement of readiness for first shipments by March 20.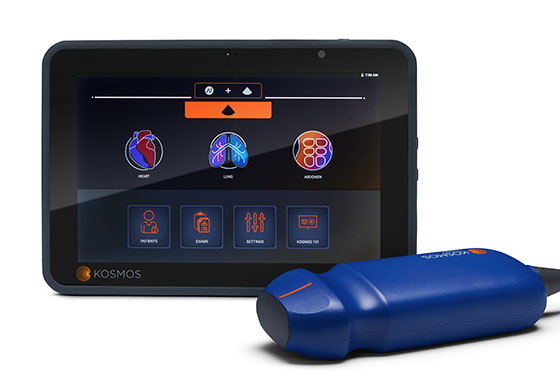 Following several months of clinical evaluations, KOSMOS has been routinely described by physicians as an "exciting new kind of medical tool." KOSMOS includes an 8oz ultrasound imaging tool with embedded and synchronized ECG and digital auscultation, and a proprietary tablet built to withstand heavy use in clinical settings while protecting patient data.
The KOSMOS platform employs multiple layers of applied deep learning aimed at improving learning and confidence curves while still serving super users who demand high-quality imaging that can enable decision-making immediately at the point of care, without requiring a separate device.
Currently, the KOSMOS AI platform can measure systolic heart function, which has been clinically tested vs. expert measurements, yielding excellent results in precision and consistency.
In a parallel, EchoNous will soon file for clearance of the first-ever trio of algorithms that will enable users to have their image quality graded, their technique guided, and the heart anatomy labeled by machine learning algorithms.
The KOSMOS platform has been rigorously evaluated in acute care settings, specifically on 300+ patients, and also tested by hundreds of physicians across the United States, Canada, Europe and Japan in clinical demonstrations.
EchoNous has validated that KOSMOS is the world's first AI-assisted hand-held tool to move the needle into increased diagnostic confidence at the bedside, with capabilities proven to be equivalent to cart-based machines – for under US $10,000.
All of these capabilities reside within an 8-ounce tool connected to a custom-designed tablet, the Kosmos Bridge, which runs AI computation functions on the Bridge itself, eliminating the need for cloud-connectivity during use, and protecting patient and hospital data while ensuring there are no drops in service during scanning. The bridge is also designed to seamlessly connect data to the health system IT environment without the need for Internet connectivity.
See Full Press Release: EchoNous, Inc. Announces CE Mark Approval for Its Healthcare AI KOSMOS Platform | Newswire
---
Written by: EchoNous, Inc.
---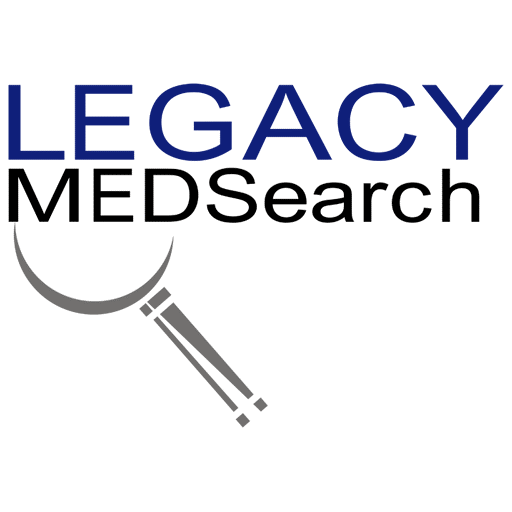 Legacy MedSearch has more than 30 years of combined experience recruiting in the medical device industry. We pride ourselves on our professionalism and ability to communicate quickly and honestly with all parties in the hiring process. Our clients include both blue-chip companies and innovative startups within the MedTech space. Over the past 10 years, we have built one of the strongest networks of device professionals ranging from sales, marketing, research & , quality & regulatory, project management, field service, and clinical affairs.
We offer a variety of different solutions for hiring managers depending on the scope and scale of each individual search. We craft a personalized solution for each client and position with a focus on attracting the best possible talent in the shortest possible time frame.
Are you hiring?
Contact us to discuss partnering with Legacy MedSearch on your position.
Begin your legacy now. We are your medtech and medical device talent advisory firm.