Medical device and MedTech insights, news, tips and more
empowerDX At-Home COVID-19 Testing Kit Receives EUA For Children Three Years And Older


Clinical Enterprise, Inc. d/b/a empowerDX, today announced its at-home COVID-19 testing kit received FDA-emergency use authorization for children three years and older. The direct-to-consumer company, owned by Eurofins Scientific, is the first to receive an EUA for an at-home PCR nasal test for young children. empowerDX launched its FDA-authorized at-home COVID test in the fall of 2020 to consumers 18 years and older. The company's tests are now available without a prescription on empowerdxlab.com, Amazon, RiteAid as well as via Uber's on-demand delivery service.
Easy, convenient, and painless testing options for children remain a crucial part of monitoring and slowing the spread of the virus – especially for those kids attending schools, summer camps, and indoor sports facilities.
The empowerDX test is one of the most sensitive at-home COVID tests on the market1 – giving consumers the ability to accurately detect the virus whether they have symptoms or not. Eurofins Viracor, an infectious disease testing laboratory for more than 35 years, developed the empowerDX test based on its own FDA emergency-use authorized SARS-CoV-2 RT-PCR assay.
Consumers 18 years and older can self-collect using a painless, shallow nasal swab included in the empowerDX testing kit. Consumers 13 years and older can self-collect under adult supervision, while children three years and older require an adult to assist with collection.
The empowerDX at-home test kit is – covered by most insurance carriers or $99 out of pocket. The kit includes step-by-step instructions, nasal swab, test tube and a pre-paid FedEx package for easy sample returns.
Before taking the test, consumers can easily activate their kits online. Results are delivered securely to a patient portal, within an average of 24-hours from sample receipt at the company's CLIA-certified laboratory. empowerDX at-home tests are airline approved for outbound international travel.
The Eurofins U.S. Clinical Diagnostics network has been at the forefront of COVID-19 testing – launching its first RT-PCR assay for SARS-CoV-2 on March 13, 2020. The Eurofins' SARS-CoV-2 assay menu now includes diagnostic tests, such as SARS-CoV-2 PCR and SARS-CoV-2 Plus Profiles (to detect Influenza and RSV), as well as environmental monitoring assays, such as wastewater, air, and saliva tests.
This at-home testing kit not been FDA cleared or approved, but has been authorized by the FDA under an Emergency Use Authorization; it has been authorized only for the home collection and maintenance of nasal swab specimens as an aid in detection of nucleic acid from SARS-CoV-2, and not for any other viruses or pathogens, and only for the duration of the declaration that circumstances exist justifying the authorization of emergency use of medical devices under Section 564(b)(1) of the Federal Food, Drug and Cosmetic Act, 21 U.S.C. § 360bbb-3(b)(1) unless the declaration is terminated or authorization is revoked sooner.
See Full Press Release at the Source: empowerDX At-Home COVID-19 Testing Kit Receives EUA For Children Three Years And Older
---
Press Release by: empowerDX
---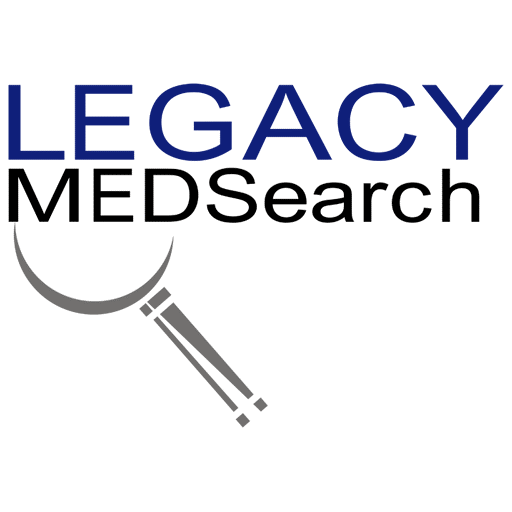 We offer a variety of different solutions for hiring managers depending on the scope and scale of each individual search. We craft a personalized solution for each client and position with a focus on attracting the best possible talent in the shortest possible time frame.
Are you hiring?
Contact us to discuss partnering with Legacy MedSearch on your position.
Begin your legacy now. We are your medtech and medical device talent advisory firm.