Medical device and MedTech insights, news, tips and more
Endologix Receives FDA Approval of the DETOUR™ System to Treat Long Complex Superficial Femoropopliteal Lesions in Patients with PAD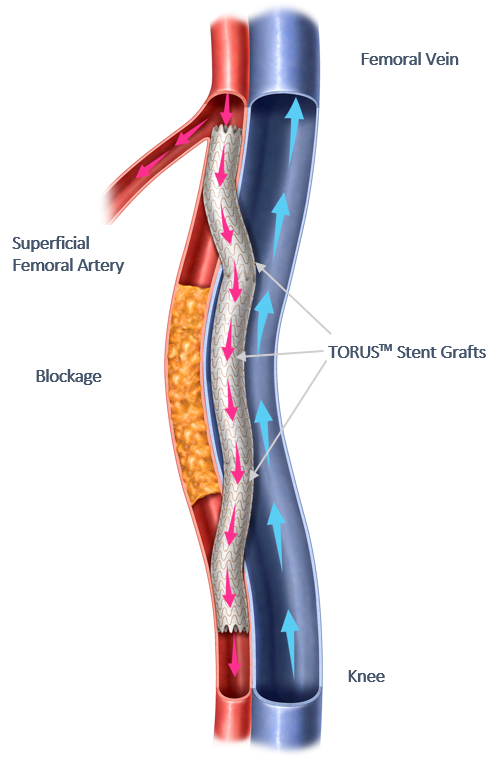 Endologix LLC, a privately held, global medical device company dedicated to providing disruptive therapies for the interventional treatment of vascular disease, announced today that the U.S. Food and Drug Administration (FDA) has granted approval for the DETOUR System to treat patients with complex peripheral arterial disease (PAD).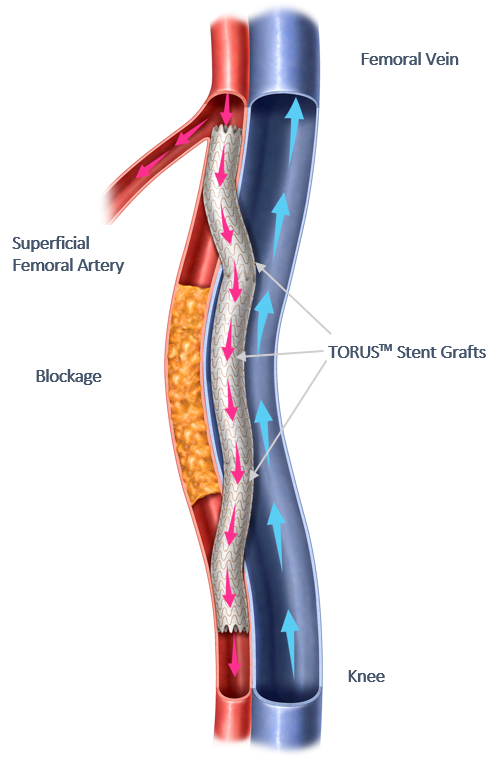 Over 8.5 million Americans are affected by PAD. This condition can cause significant pain, reduced mobility, and even amputation. At present, patients with long blockages of the superficial femoral artery (SFA) have limited treatment options. The recommended therapy is open surgical bypass, which is invasive, has a high early complication rate, and requires prolonged recovery. Endovascular treatments are feasible in selected patients but have limited patency.
Percutaneous Transmural Arterial Bypass (PTAB) with the DETOUR System offers a novel approach to treating complex PAD, enabling physicians to bypass lesions in the superficial femoral artery by using stents routed through the femoral vein to restore blood flow to the leg. This approach is particularly effective for patients with long lesions (20cm-46cm in length), those that have already undergone failed endovascular procedures, or those that may be sub-optimal candidates for open surgical bypass.
"We are delighted to receive FDA approval of the DETOUR System," said Matt Thompson, MD, President, and CEO of Endologix. "PTAB therapy represents a significant step forward for patients with complex PAD, they have long needed a more effective and less invasive treatment option for long lesions of the SFA. We are proud to be pioneering this novel approach and continuing to innovate on behalf of patients. We look forward to launching this new therapy in the U.S. through a targeted market release in the coming weeks."
With the introduction of the PTAB therapy, Endologix continues to build on its legacy of disruptive vascular therapies to improve patient outcomes. The DETOUR System represents a breakthrough in the treatment of PAD, and the company is committed to focusing on patients with the most pressing unmet clinical needs.
About Endologix
Endologix LLC is a California-based, global medical device company dedicated to improving patients' lives by providing innovative therapies for the interventional treatment of vascular disease. Endologix's therapeutic portfolio includes a variety of products in various stages of development that are designed to treat diseases that currently have clinically relevant unmet needs. These products are designed to treat a wide spectrum of vascular disease from abdominal aortic aneurysms to lower limb peripheral vascular disease. Endologix's current commercial EVAR (Endovascular Aneurysm Repair) products include the AFX®2 Endovascular AAA (Abdominal Aortic Aneurysms) System and the ALTO® Abdominal Stent Graft System. Endologix is wholly owned by Deerfield Management, an investment management firm committed to advancing healthcare through investment, information, and philanthropy. In April 2021, Endologix completed the acquisition of PQ Bypass, Inc., a privately held medical technology company, adding the DETOUR System and TORUS Stent Graft to the Company's product pipeline.
See Full Press Release at the Source: Endologix Receives FDA Approval of the DETOUR™ System to Treat Long Complex Superficial Femoropopliteal Lesions in Patients with PAD
---
Press Release by: Endologix
---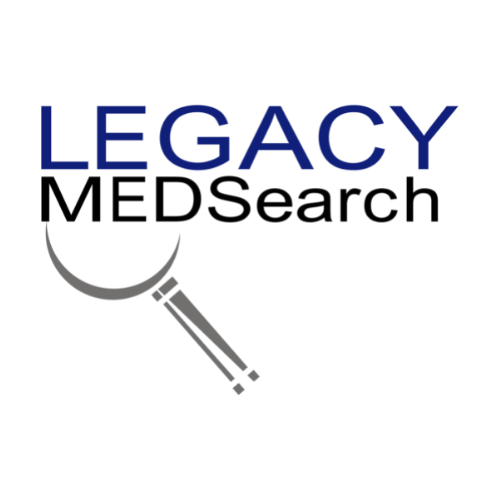 Legacy MedSearch has more than 35 years of combined experience recruiting in the medical device industry. We pride ourselves on our professionalism and ability to communicate quickly and honestly with all parties in the hiring process. Our clients include both blue-chip companies and innovative startups within the MedTech space. Over the past 17 years, we have built one of the strongest networks of device professionals ranging from sales, marketing, research & , quality & regulatory, project management, field service, and clinical affairs.
We offer a variety of different solutions for hiring managers depending on the scope and scale of each individual search. We craft a personalized solution for each client and position with a focus on attracting the best possible talent in the shortest possible time frame.
Are you hiring?
Contact us to discuss partnering with Legacy MedSearch on your position.
Begin your legacy now. We are your medtech and medical device talent advisory firm.