Medical device and MedTech insights, news, tips and more
Epica Announces Multi-modality Mobile CT Imaging Platform has Gained FDA 510(k) Clearance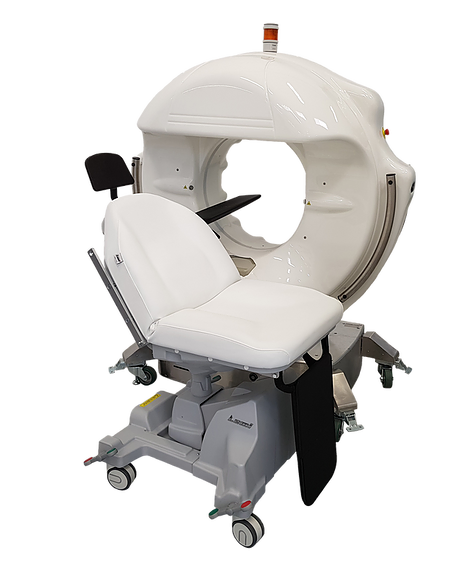 Epica International Inc. (Epica), received 510(k) clearance from the U.S. Food and Drug Administration (FDA) to market its SeeFactorCT3™ Imaging Platform. SeeFactorCT3™ consists of 3 integrated imaging systems: CT, Fluoroscopy and Digital Radiography; a detachable patient table/chair, and sterile drape for interventional procedures. FDA clearance allows Epica to market these products in the United States.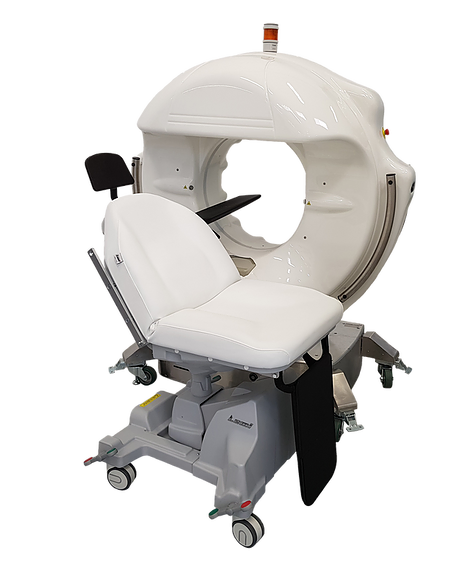 The SeeFactorCT3™ is a diagnostic, interventional and intraoperative imaging platform that obtains ultra high-resolution 3D volumetric images plus, full featured Fluoroscopy and Digital Radiography. Unlike conventional CT systems, SeeFactorCT3TM provides non-interpolated (slice-less, 100% real) image data, delivering isotropic image resolution as fine as 0.1mm in both soft and hard tissue, lesion detection as small as 0.2mm and Epica's "Pulsed Technology" to significantly reduce the radiation dose received by the patient and healthcare professionals.
The SeeFactorCT3™ Computed Tomography platform utilizes dynamic flat panel sensor technology that acquires sequences of the head including the ear, nose and throat (ENT), dento-maxillofacial complex, teeth, mandible and jaw, temporo-mandibular joint (TMJ), other areas of human skull and neck with sections of upper cervical spine, and upper and lower extremities for use in diagnostic and intraoperative support. The SeeFactorCT3™ displays 2D and 3D images for each examined anatomical region. The imaging platform is operated and can be used by physicians, surgeons, dentists, imaging technologists and other legally qualified professionals. The system is light weight, maneuverable through hallways, normal sized doors, and can facilitate converting an unused room into a cost-effective, multi-modality, diagnostic and therapeutic imaging room within an ambulatory/outpatient center (ASC), imaging center or ER/Trauma areas of a hospital. The ultra-high resolution SeeFactorCT3™ imaging platform can also be moved to the patient in ICU, ER/Trauma areas, imaging room or operating room.
In addition to today's SeeFactorCT3™ clearance announcement, Epica confirms the continued development of its Medical Robot prototypes — the integration of an Epica CT and an Epica Surgical Assist Robot. The Epica Imaging Platform and Epica Surgical Assist Robot are mechanically linked and controlled by Epica's proprietary software control system, creating exceptional system stability and surgical accuracy. It is anticipated that the Epica's open-architecture system will allow physicians to visualize target anatomy, plan surgical intervention and then excute the procedure with the surgeon's preferred instruments all with robotic high-precision, lower dose and lower cost.
Frank D. D'Amelio, CEO of Epica International, Inc., said, "I am very pleased to announce this major milestone event in Epica's history, our progression into the human medical space. What started five years ago as a multidisciplinary team of scientists, medical device engineers, robotics experts and clinicians focused on improvement of CT imaging led to the development of a robotically controlled, non-interpolated diagnostic and intraoperative imaging platform capable of identifying lesions as small as 0.2mm, anatomies as small as the vasculature of a hummingbird with less radiation dose and cost, 75 patents, academic and government life science customers, and now our first FDA 510(k) cleared human imaging platform. I thank Epica's shareholders who believed in our potential and acknowledge Epica employees for their commitment to bringing this technology to the human medical market. Having obtained this FDA 510(k) clearance for our SeeFactorCT3™, we will now increase our development focus on our Medical Robot, the integration of our CT imaging platform with our surgical assist robotic arm."
See Full Press Release: Epica Announces FDA 510(k) Clearance for its Multi-modality Mobile CT Imaging Platform, SeeFactorCT3
---
Written by: Epica
---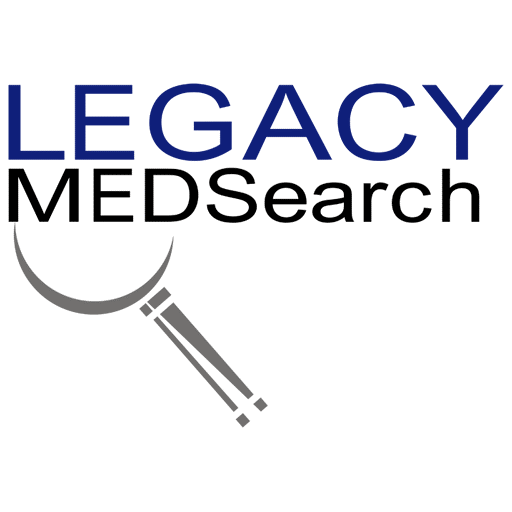 Legacy MedSearch has more than 30 years of combined experience recruiting in the medical device industry. We pride ourselves on our professionalism and ability to communicate quickly and honestly with all parties in the hiring process. Our clients include both blue-chip companies and innovative startups within the MedTech space. Over the past 10 years, we have built one of the strongest networks of device professionals ranging from sales, marketing, research & , quality & regulatory, project management, field service, and clinical affairs.
We offer a variety of different solutions for hiring managers depending on the scope and scale of each individual search. We craft a personalized solution for each client and position with a focus on attracting the best possible talent in the shortest possible time frame.
Are you hiring?
Contact us to discuss partnering with Legacy MedSearch on your position.
Begin your legacy now. We are your medtech and medical device talent advisory firm.