Medical device and MedTech insights, news, tips and more
Ethicon Launches Industry's First Powered Circular Stapler

To help address a serious complication associated with colorectal, gastric and thoracic surgery, Johnson & Johnson Medical Devices Companies* announced today that Ethicon** has launched the industry's first powered circular stapler. The ECHELON CIRCULAR Powered Stapler reduces leaks by 61% at the staple line compared to Medtronic's DST Series™ EEA™ Stapler.1
The new ECHELON CIRCULAR Powered Stapler combines two innovative Ethicon technologies — 3D Stapling Technology that evenly distributes compression2 and Gripping Surface Technology (GST), which provides gentler handling to reduce compressive forces on tissues.3 Together these technologies significantly reduce leaks at the staple line without compromising perfusion,4 which includes the passage of fluid through the blood stream or lymphatic system.
Anastomosis is a procedure where surgeons reconnect healthy tissue after a diseased area is removed. For example, in colorectal surgery, when part of an intestine is taken out during surgery, the remaining two ends are surgically reattached with sutures or staples. If not attached securely, an anastomotic leak can occur, which can lead to increased length of hospital stay, increased healthcare costs, and/or death.5,6
"The ECHELON CIRCULAR Powered Stapler gives me the confidence that I can create a secure and more reproducible anastomosis," said Ron Landmann, MD, FASCRS, Section Chief of Colon and Rectal Surgery at Baptist MD Anderson Cancer Center, Jacksonville, Florida.*** "The new 3D technology and Gripping Surface Technology allows for the creation of air-tight and fluid-tight anastomoses that can help reduce the risk of complications from leaks which can have a significant impact on patient outcomes."
The ECHELON CIRCULAR's one-finger push button firing reduces force to fire by 97 percent7 and delivers 37 percent less movement at the distal tip for increased stability.8 By significantly reducing force to fire7 and increasing stability8, the advanced stapling device standardizes performance and helps minimize variation in usage, which may lead to improved outcomes.
"Ethicon looks at the entire surgical experience for opportunities to enhance patient outcomes, increase patient satisfaction and reduce cost to healthcare systems. We then bring together our latest science, technology, and evidence to create surgical solutions like the ECHELON CIRCULAR Powered Stapler," said Tom O'Brien, Worldwide President Endomechanical, Ethicon, Inc. "We are relentless in our pursuit of surgical solutions to the most complex and challenging surgical problems and focus on delivering those solutions that deliver the best outcomes in real world clinical settings."
See Full Press Release: Ethicon Launches Industry's First Powered Circular Stapler
---
Written by: Ethicon
---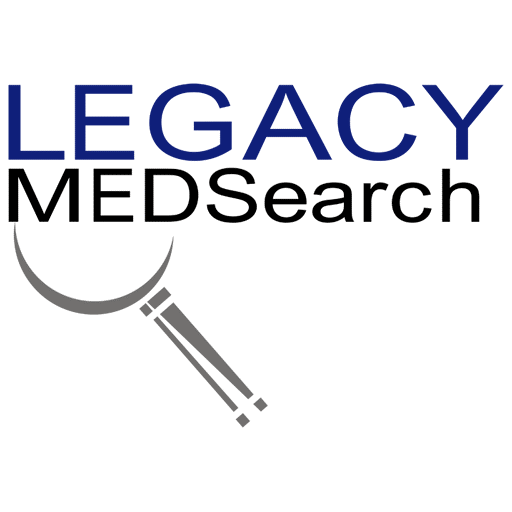 Legacy MedSearch has more than 30 years of combined experience recruiting in the medical device industry. We pride ourselves on our professionalism and ability to communicate quickly and honestly with all parties in the hiring process. Our clients include both blue-chip companies and innovative startups within the MedTech space. Over the past 10 years, we have built one of the strongest networks of device professionals ranging from sales, marketing, research & , quality & regulatory, project management, field service, and clinical affairs.
We offer a variety of different solutions for hiring managers depending on the scope and scale of each individual search. We craft a personalized solution for each client and position with a focus on attracting the best possible talent in the shortest possible time frame.
Are you hiring?
Contact us to discuss partnering with Legacy MedSearch on your position.
Begin your legacy now. We are your medtech and medical device talent advisory firm.