Medical device and MedTech insights, news, tips and more
Exo Imaging Emerges from Stealth to Announce All-In-One Handheld Ultrasound Platform, Funding

Exo Imaging, Inc., a company pioneering a high-performance ultrasound platform based on patented Piezoelectric Micromachined Ultrasonic Transducers (pMUT) technology and artificial intelligence (AI) for imaging and therapeutic applications, announced a $35M Series B financing round. The company was founded in 2015 and has raised nearly $50M to date. Intel Capital led the Series B. Other investors in Exo include: Applied Ventures, Bold Capital, Creative Ventures, Longevity Vision Fund, Magnetar Capital, Nautilus Venture Partners, OSF Healthcare, Rising Tide Fund, Sony Innovation Fund, and Wanxiang Healthcare Investments.
Exo (pronounced "Echo") is bringing diagnostic-grade medical imaging to the pocket of every caregiver and clinician worldwide. The company is developing an affordable medical ultrasound platform capable of exceptional image fidelity, penetration depth and 3D imaging that still fits in the palm of your hand.
"For too long, medical imaging products have been expensive, cumbersome to use and have catered to a small segment of users. Our mission is to fundamentally change the economics, usability and accessibility of high-quality medical imaging and therapeutic tools," said Sandeep Akkaraju, CEO and president at Exo.

The Exo ultrasound platform combines advances in nano-materials, novel sensor technologies, advanced signal processing and computation with the economies of scale of semiconductor manufacturing to dramatically reduce the cost of imaging.
The founders, Sandeep Akkaraju, chief executive officer; Janusz Bryzek, Ph.D., chairman and chief visionary officer; Yusuf Haque, Ph.D., chief technology officer and senior vice president of engineering; and John Kokulis, chief financial officer, have nearly 20 startups among them, along with several large exits.
"Our goal is to enable every medical practitioner in the world with affordable and easy to use tools that make imaging accessible," Mr. Akkaraju added. "Our Series B financing will enable us to advance our products through the FDA 510K clearance process and into commercialization. Exo will also use the proceeds to build out its team of engineering, sales, and operations professionals."
Dave Flanagan, Vice President of Intel Corp. and Senior Managing Director of Intel Capital, noted, "The team at Exo is solving multiple challenges, ranging from fundamental material science to AI, while scaling from low-cost handheld imaging to the highest end equipment. We share their enthusiasm for bringing medical imaging and AI to a much broader audience." Investment Director Eric King led the investment for Intel Capital and sits on Exo's board.
See Full Press Release at the Source: News 2019 | Exo
---
Press Release by EXO Imaging
---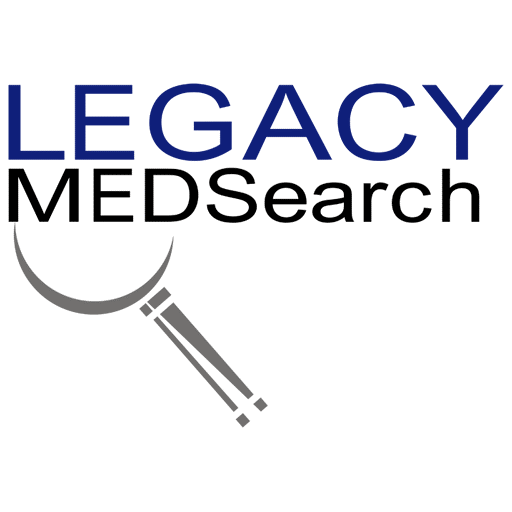 Legacy MedSearch has more than 30 years of combined experience recruiting in the medical device industry. We pride ourselves on our professionalism and ability to communicate quickly and honestly with all parties in the hiring process. Our clients include both blue-chip companies and innovative startups within the MedTech space. Over the past 10 years, we have built one of the strongest networks of device professionals ranging from sales, marketing, research & , quality & regulatory, project management, field service, and clinical affairs.
We offer a variety of different solutions for hiring managers depending on the scope and scale of each individual search. We craft a personalized solution for each client and position with a focus on attracting the best possible talent in the shortest possible time frame.
Are you hiring?
Contact us to discuss partnering with Legacy MedSearch on your position.
Begin your legacy now. We are your medtech and medical device talent advisory firm.