Medical device and MedTech insights, news, tips and more
FDA approved CyPass Micro-Stent, an Implant for Glaucoma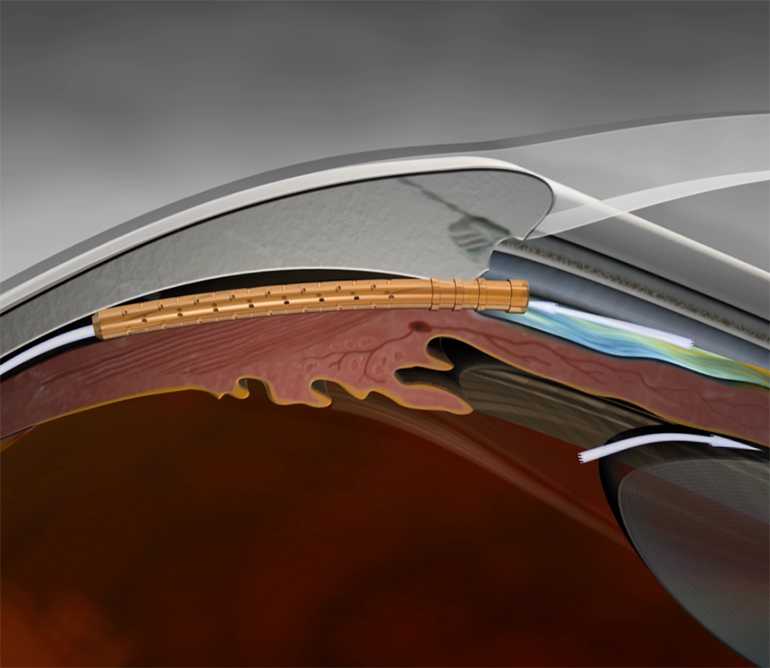 The FDA has approved the CyPass Micro-Stent, a device for treatment of mild to moderate primary open-angle glaucoma that is intended to be implanted along with cataract surgery.
The device will be marketed by Alcon, a division of Novartis. Alcon acquired Transcend Medical, the original developer of this technology, in February 2016. The stent creates a channel for liquids to flow out from the anterior chamber of the eye, thereby reducing the intraocular pressure.
The device rests in the supraciliary space between the sclera and the ciliary body. It's in the shape of a cylinder that has an entry port on one end and a series of holes throughout its body that diffuse the liquid flowing through. The size of the device and the holes within it result in a set level of pressure below which nothing happens, but beyond which the liquid begins to move through the device.
Here are some notes from the FDA regarding the study that led to the approval: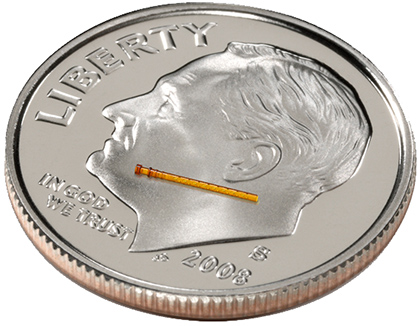 The clinical performance of the CyPass Micro-Stent system was evaluated by a study of 505 patients diagnosed with POAG. 374 patients were randomized to the CyPass Micro-stent in combination with cataract surgery, and 131 patients were randomized to cataract surgery alone. The study evaluated the percentage of patients with reduction of at least 20% in mean diurnal IOP from baseline and adverse events (AEs) for 24 months after implantation. Of the patients randomized to the stent, 72.5% achieved a significant lowering of their IOP, compared to 58.0% of patients who had cataract surgery alone.

There were no reports of patients implanted with the CyPass Micro-Stent experiencing loss of light perception, endophthalmitis, suprachoroidal hemmorrhage, diplopia, wound leak, flat anterior chamber, or bleb complications. The most serious AEs reported were rare instances of hypotony maculopathy, peripheral anterior choroidal effusion, intraocular lens (IOL) subluxation and corneal compromise. The most common safety concerns were related to bleeding, inflammation, and damage to angle tissue (i.e., iridodialysis, larger than expected cyclodialysis cleft, ciliary body edema). Due to the small size of the CyPass Micro-Stent, some patients experienced device malposition, device movement, and tube obstruction.
Read Full Article – Source: CyPass Micro-Stent, an Implant for Glaucoma, Approved by FDA |
Begin your legacy now. We are your medtech and medical device talent advisory firm.