FDA Clears Leica's Augmented Reality Neurosurgical Visualization Solution
Imaging Visualization & Navigation September 26, 2018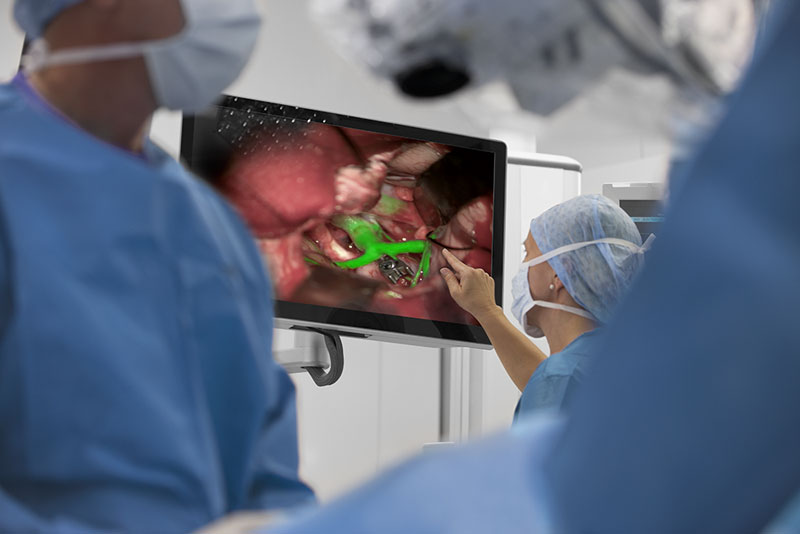 Last week, Leica Microsystems received 510(k) clearance from the U.S. Food and Drug Administration to market its augmented reality GLOW800 surgical fluorescence for vascular neurosurgery. In combination with ICG (Indocyanine Green), GLOW800 allows surgeons to observe cerebral anatomy in natural color, augmented by real-time vascular flow in a single image, with full depth perception. This augmented reality solution provides the surgeon a complete view of anatomy and physiology to support crucial decisions and actions during vascular neurosurgery.
"For the past decade Leica Microsystems has been pioneering new fluorescence imaging technologies in partnership with surgeons to advance surgical practices," says Markus Lusser, President of Leica Microsystems. "GLOW800 and future modalities based on the GLOW AR platform will allow surgeons to perform life-changing neurosurgical interventions with the confidence that they have the best possible visual information right in the field of view."
GLOW800 AR fluorescence is the first of many imaging modalities that will be based on the GLOW AR platform from Leica Microsystems. GLOW AR modalities can be fully integrated in the ARveo digital augmented reality microscope which launched earlier this year. Following the FDA 510(k) clearance of GLOW800, ARveo customers in the U.S. can now experience the full advantages of augmented reality visualization in the operating room.
"Leica Microsystems is a company that works closely with neurosurgeons to bring new technologies to market that really respond to our needs," says Cleopatra Charalampaki, Professor of Neurosurgery, Cologne Medical Center, Germany. "GLOW800 AR is an exciting new approach which provides a totally new view during vascular neurosurgery. I have excellent spatial orientation and I am impressed with the crisp delineation of vessels. I believe GLOW800 AR fluorescence will have a significant impact on surgical outcomes in the future."
Source: FDA Clears Augmented Reality Visualization Solution GLOW800
---
Press Release by Leica Microsystems
---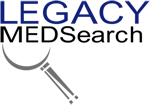 A Speciality Recruiting Firm Exclusively Servicing The Medical Device Industry
Legacy MedSearch has more than 30 years of combined experience recruiting in the medical device industry. We pride ourselves on our professionalism and ability to communicate quickly and honestly with all parties in the hiring process. Our clients include both blue-chip companies and innovative startups within the MedTech space. Over the past 10 years, we have built one of the strongest networks of device professionals ranging from sales, marketing, research & , quality & regulatory, project management, field service, and clinical affairs.
We offer a variety of different solutions for hiring managers depending on the scope and scale of each individual search. We craft a personalized solution for each client and position with a focus on attracting the best possible talent in the shortest possible time frame.
Are you hiring?
Contact us to discuss partnering with Legacy MedSearch on your position.
AUTHOR - Authorship Credit Noted Above
SHARE