Medical device and MedTech insights, news, tips and more
FDA Clears CorNeat EverPatch, World's First Non-degradable, Synthetic Tissue Substitute for Ophthalmic Surgery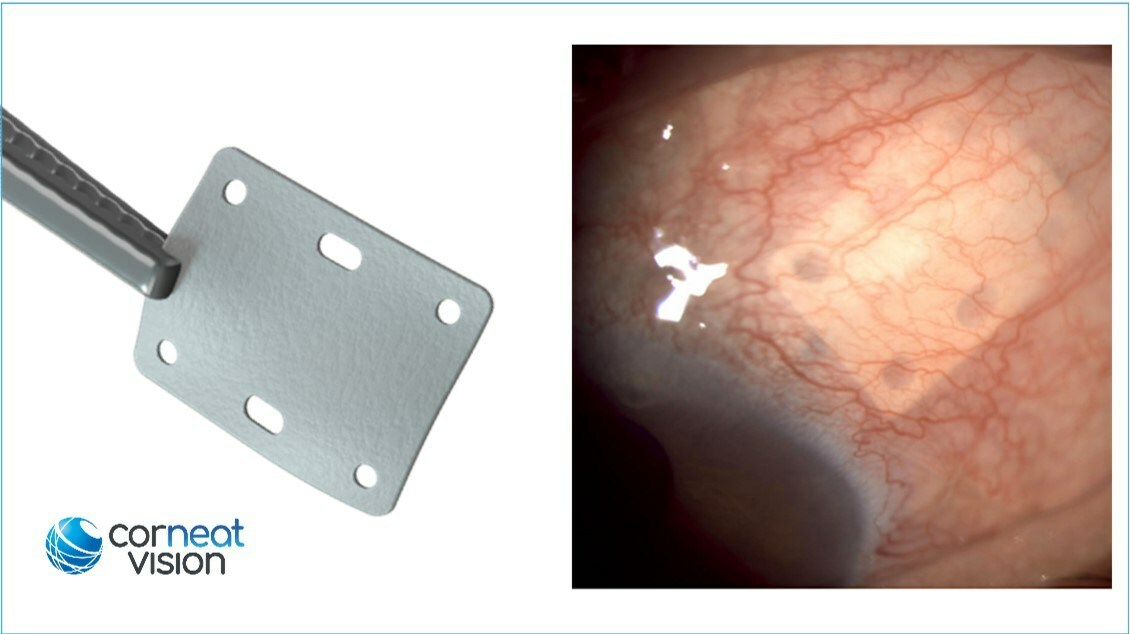 CorNeat Vision's EverPatch, a synthetic tissue substitute, has been granted 510(k) clearance by the US Food & Drug Administration (FDA). The CorNeat EverPatch is the first synthetic, non-degradable tissue-integrating matrix for use in ophthalmic surgeries. It is composed of a non-woven, polymer matrix which integrates with surrounding tissue and is intended to reinforce the sclera and aid the physical reconstruction of the ocular surface. This groundbreaking synthetic tissue substitute is designed to address the critical needs of ocular surgeons, providing a sterile and non-degradable solution for patients worldwide.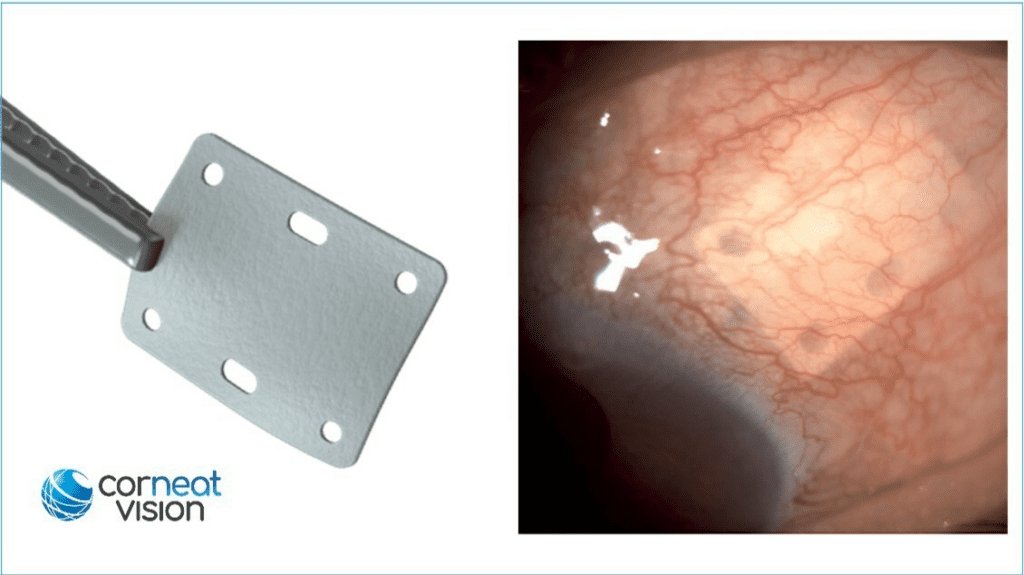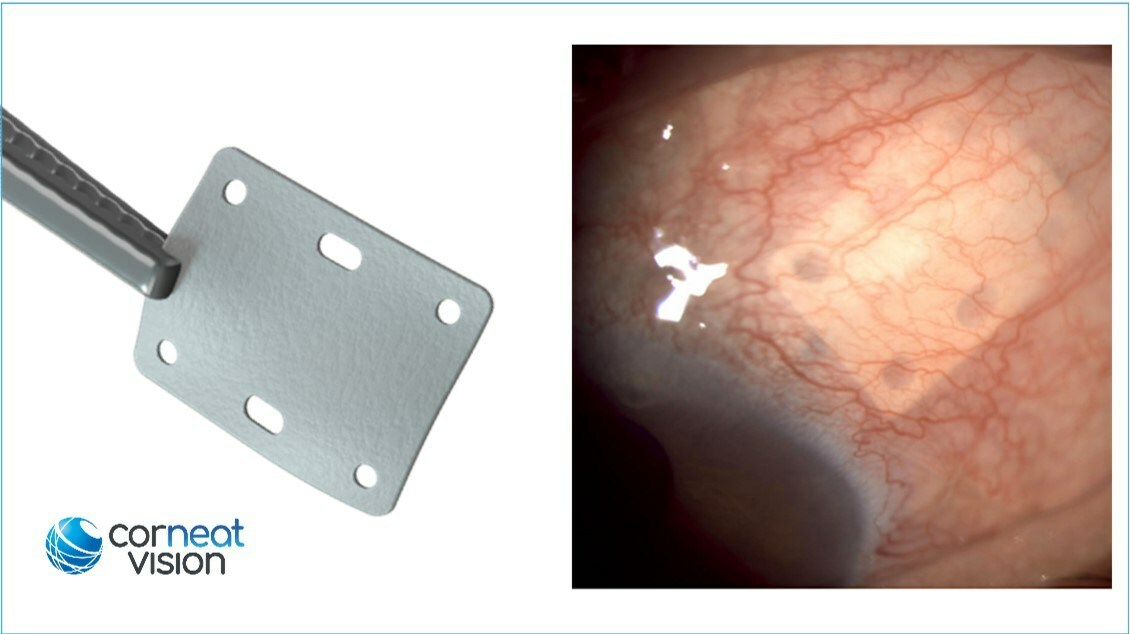 The CorNeat EverPatch is poised to displace the use of donor and processed tissue, commonly utilized in ocular surgeries but posing the risk of disease transmission.
Dr. Gilad Litvin, CorNeat Vision's Chief Medical Officer and Co-Founder stated: "The ideal graft material should be long-lasting, sterile, immunologically inactive, cosmetically acceptable, and readily available. The CorNeat EverPatch was designed with these goals in mind. Our novel ophthalmic patch is significantly thinner than processed patch tissue, provides better handling as it does not 'cheesewire' when sutured, and has holes that allow for accurate positioning and anchoring. These holes also facilitate direct conjunctival adhesion to the sclera thus supporting its bio-integration. Thus far, we have received extremely positive feedback from surgeons and are excited for U.S. surgeons to have this tool available."
Almog Aley-Raz, CorNeat Vision's CEO and VP R&D responded to the news: "We are extremely excited to introduce the CorNeat EverPatch to the U.S. market. It is the first device that leverages the EverMatrix™, our core tissue-integrating material platform technology, originally developed for our corneal prosthesis program. EverMatrix™ presents a significant business opportunity as it is the only synthetic non-degradable patch material in ocular surgery. This biocompatible material has the potential for wider use in soft tissue reinforcement, biomechanical integration of implants with surrounding tissue, fabrication of membranes, and concealment of implants and sensors. I cannot overemphasize the potential impact of this technology on human health. This recent FDA clearance of our first device for ophthalmic use advances us toward our ultimate goal of promoting human health and equality."
The CorNeat EverPatch will be launched initially in leading ophthalmic centers in the U.S. in Q3 2023, expanding nationwide later in the year.
About CorNeat Vision: CorNeat Vision is a pioneering medical device company. Its non-degradable tissue-integrating material technology, CorNeat EverMatrix™, has the potential for improved outcomes by minimizing the body's natural immune system response to foreign bodies. The company's emerging product portfolio also includes a synthetic cornea, the CorNeat KPro; a glaucoma drainage device, the CorNeat eShunt; a periodontal regeneration membrane, the CorNeat gPatch; and now, the FDA cleared synthetic scleral reinforcement patch, the CorNeat EverPatch. Click HERE to learn more.
See Full Press Release at the Source: FDA Clears CorNeat EverPatch, World's First Non-degradable, Synthetic Tissue Substitute for Ophthalmic Surgery 
---
Press Release by: CorNeat Vision
---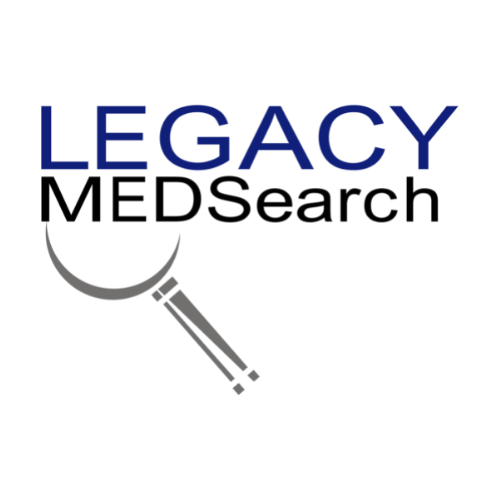 Legacy MedSearch has more than 35 years of combined experience recruiting in the medical device industry. We pride ourselves on our professionalism and ability to communicate quickly and honestly with all parties in the hiring process. Our clients include both blue-chip companies and innovative startups within the MedTech space. Over the past 17 years, we have built one of the strongest networks of device professionals ranging from sales, marketing, research & , quality & regulatory, project management, field service, and clinical affairs.
We offer a variety of different solutions for hiring managers depending on the scope and scale of each individual search. We craft a personalized solution for each client and position with a focus on attracting the best possible talent in the shortest possible time frame.
Are you hiring?
Contact us to discuss partnering with Legacy MedSearch on your position.
Begin your legacy now. We are your medtech and medical device talent advisory firm.