Medical device and MedTech insights, news, tips and more
FDA Clears Innovative Angioplasty Scoring and Cutting Platform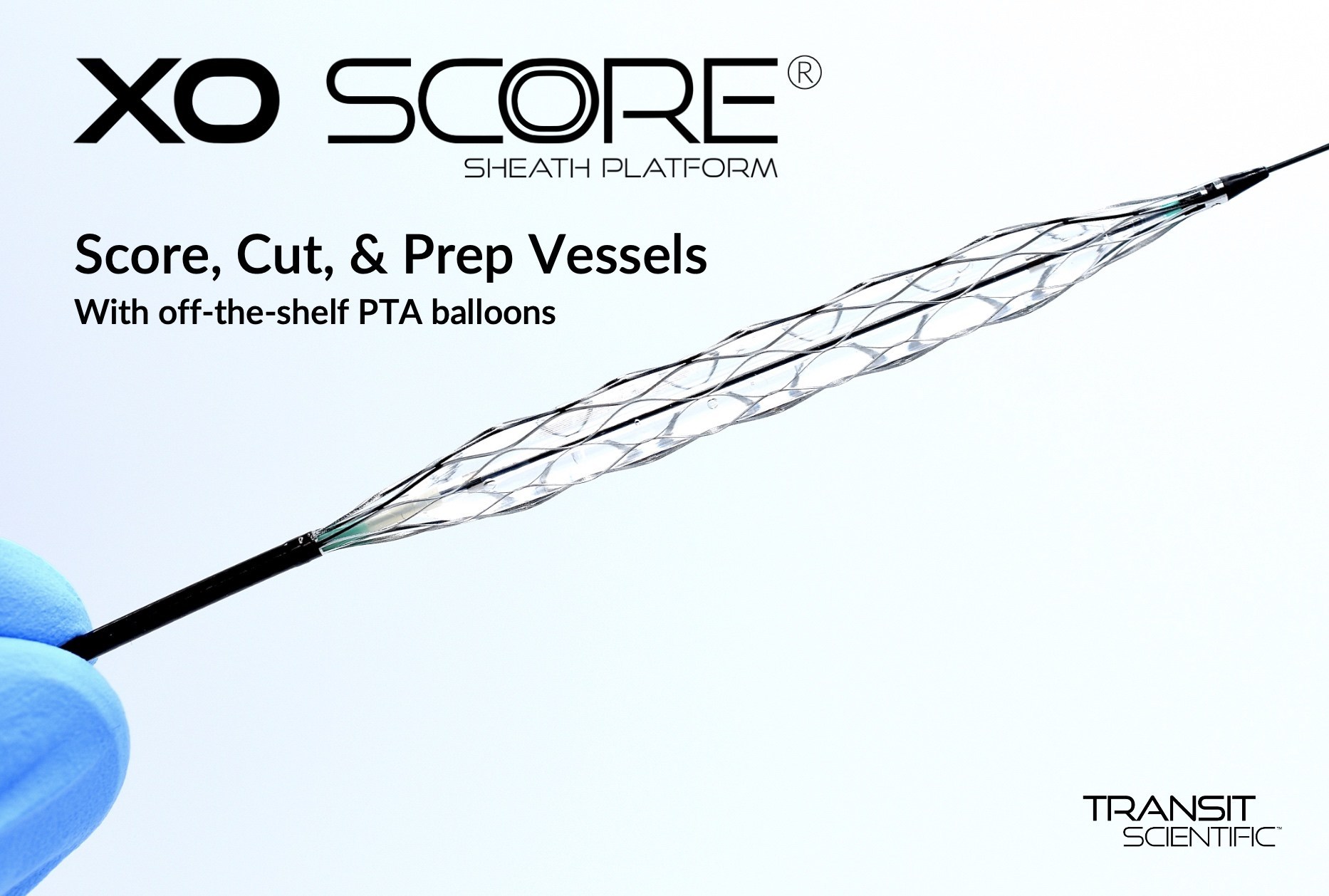 Transit Scientific announced the FDA cleared the XO Score® Percutaneous Transluminal Angioplasty (PTA) Scoring Sheath platform for use in iliac, ilio-femoral, popliteal, infra-popliteal, and renal arterial plus synthetic and/or native arteriovenous hemodialysis fistula.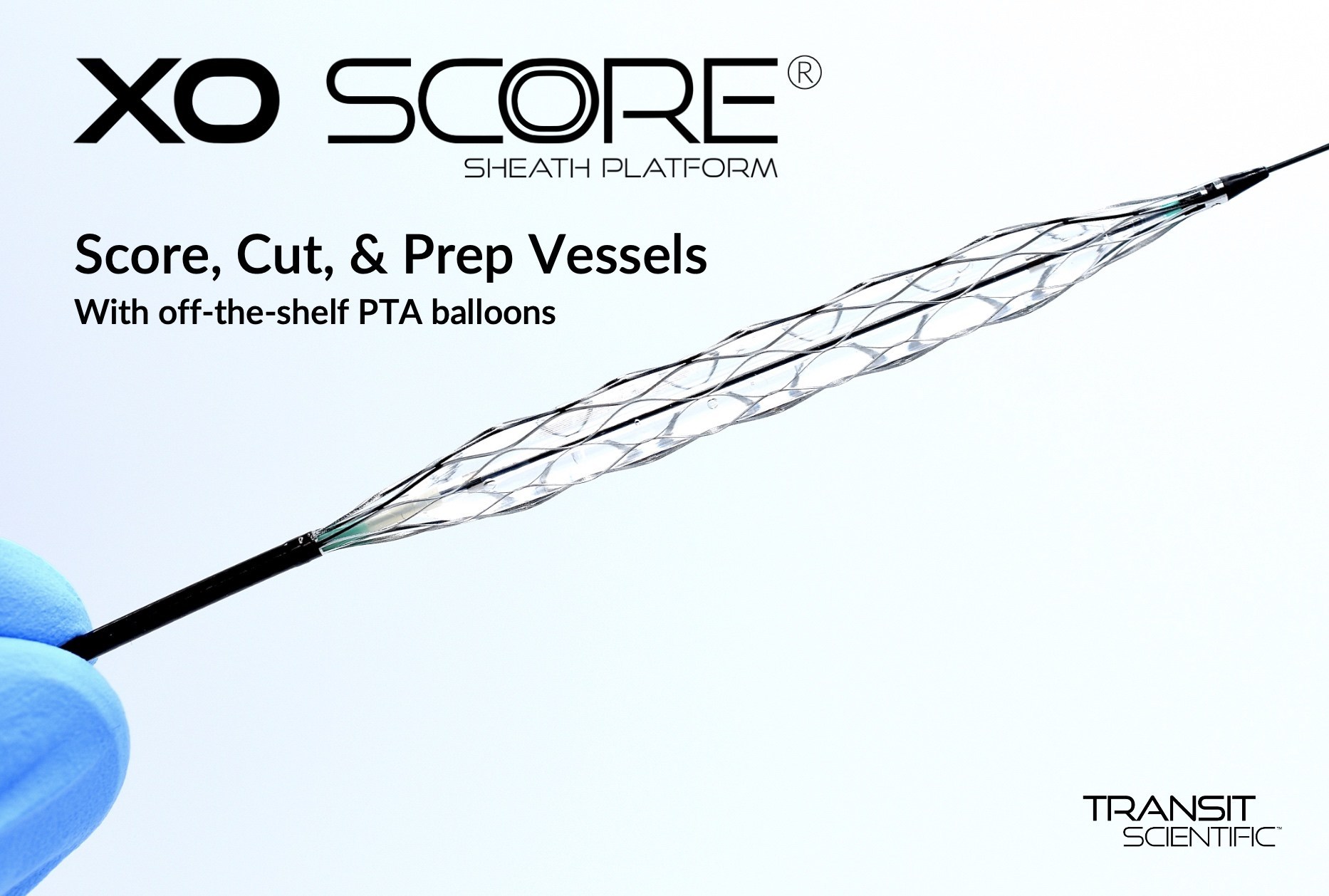 Angioplasty is performed with expandable polymer balloon catheters to dilate stenosed, or narrowed, vessels. Calcified, fibrous, and/or resilient stenosis may require special scoring or cutting angioplasty balloons with integrated wires or blades on the balloon. The added features focus and improve dilating force but result in large crossing profiles and limited deliverability while increasing cost and inventory.
"XO Score transforms regular PTA balloons into scoring and cutting systems," said Greg Method, President, Transit Scientific, Park City, Utah. "Clinicians insert an off-the-shelf PTA balloon into the XO Score tableside and then the system can be used over-the-wire to dilate calcified plaque and prep vessels."
The XO Score is a patented, low-profile, flexible, metal-alloy exoskeleton with a balloon expandable scoring section. One XO Score sheath can be used with a number of 4-8mm diameter and 20-40mm long balloons to save the hospital, outpatient lab, ambulatory surgery center (ASC), or office-based lab (OBL) money on each scoring or cutting procedure.
"XO Score is a new way to prep the vessel," said Jihad Mustapha, MD Interventional Cardiologist, Advanced Cardiac & Vascular Center, Grand Rapids, MI. "The low-profile design is smooth for tracking to and from the treatment site. But, during balloon inflation, XO Score struts rotate 90° on edge to score and cut. Upon deflation, the XO Score rewraps back-to-flat for smooth withdraw."
Competitive scoring/cutting balloons feature 1-5 fixed-depth scoring wires/blades that add bulk, profile, and stiffness. XO Score has up to 22 scoring/cutting struts that lay flat while tracking but rotate 90° during balloon inflation to score and cut 0.25mm (0.010″), 0.35mm (0.014″), or 0.50mm (0.020″) deep. Struts rotate 90° back during deflation.
"XO Score adds new technology and value to angioplasty," continued Mr. Method. "Rotating struts allow clinicians to vary scoring depth without increasing device profile. Economically, XO Score offers a direct value proposition: (1) XO Score + (1) off-the-shelf PTA balloon will cost less than (1) specialty PTA scoring or cutting technology."
See Full Press Release: FDA Clears Innovative Angioplasty Scoring and Cutting Platform
---
Written by: Transit Scientific
---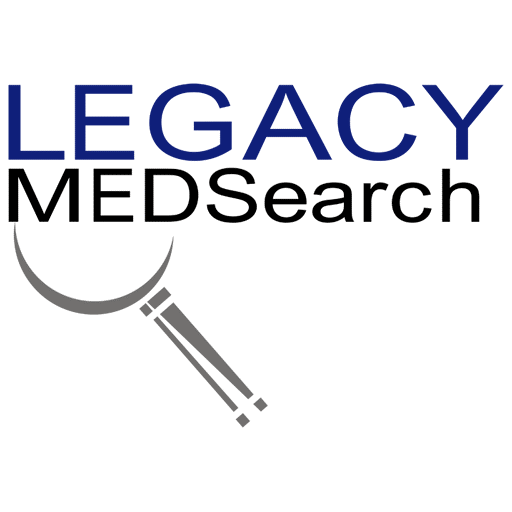 Legacy MedSearch has more than 30 years of combined experience recruiting in the medical device industry. We pride ourselves on our professionalism and ability to communicate quickly and honestly with all parties in the hiring process. Our clients include both blue-chip companies and innovative startups within the MedTech space. Over the past 10 years, we have built one of the strongest networks of device professionals ranging from sales, marketing, research & , quality & regulatory, project management, field service, and clinical affairs.
We offer a variety of different solutions for hiring managers depending on the scope and scale of each individual search. We craft a personalized solution for each client and position with a focus on attracting the best possible talent in the shortest possible time frame.
Are you hiring?
Contact us to discuss partnering with Legacy MedSearch on your position.
Begin your legacy now. We are your medtech and medical device talent advisory firm.