Medical device and MedTech insights, news, tips and more
FDA Clears Siemens Healthineers RAPIDPoint 500e Blood Gas Analyzer Used for Critically Ill Patients in Acute Care Settings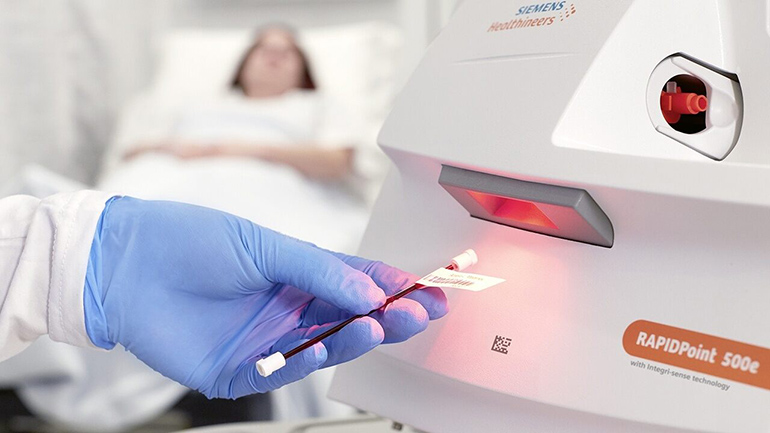 Siemens Healthineers announced today that its latest critical care testing solution, the RAPIDPoint® 500e Blood Gas Analyzer, has received clearance from the U.S. Food and Drug Administration. The analyzer generates blood gas, electrolyte, metabolite, CO-oximetry, and neonatal bilirubin results, which are used to diagnose and monitor critically ill patients in the intensive care unit, operating room, or emergency room. Already available in countries requiring the CE mark, the RAPIDPoint 500e Blood Gas Analyzer is now available for critical care testing in the United States.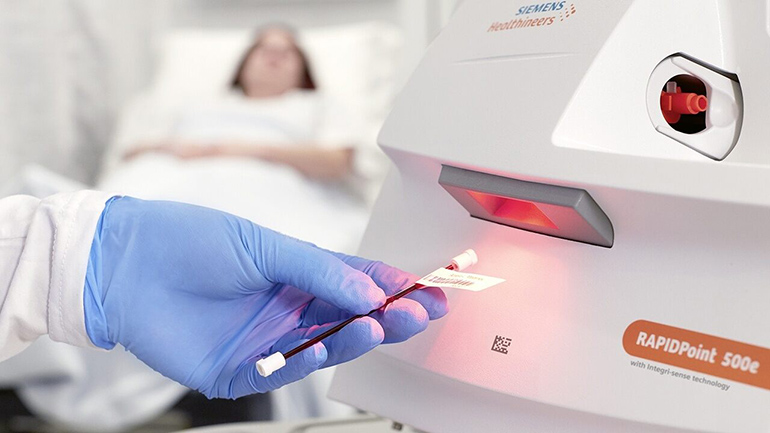 "Point-of-care teams monitoring respiratory conditions in critical care settings need a blood gas testing solution that delivers fast, accurate results and increases workflow efficiencies. A safe operating environment amid growing concerns about cybersecurity threats in healthcare is also important," said Christoph Pedain, PhD, Head of Point of Care Diagnostics, Siemens Healthineers. "The RAPIDPoint 500e Blood Gas Analyzer has become a trusted instrument in Europe's endeavor to combat COVID-19 and to help address an unprecedented demand for blood gas testing in affected respiratory patients."
The RAPIDPoint 500e Blood Gas Analyzer is an essential instrument supporting COVID-19 response efforts, where blood gas testing plays a critical role in managing infected patients and monitoring their respiratory distress. Routine blood gas testing is also performed when patients require mechanical ventilation. Arterial blood gas tests provide the status of a patient's oxygenation levels and enable healthcare providers to determine whether adjustments to ventilator settings or other treatments are required.
The analyzer elevates confidence in patient results with Integri-sense™ Technology, a comprehensive series of automated functional checks designed to deliver accurate test results at the point-of-care.
"As an ICU physician, I know that the values I am handed during an emergency allow me to confidently make life-saving decisions. The RAPIDPoint system is easy to use and allows me to not worry about the machine and focus my attention on my patients," said Dr. Daniel Martin, Royal Free Hospital, London.
See Full Press Release: FDA Clears Siemens Healthineers RAPIDPoint 500e Blood Gas Analyzer Used for Critically Ill Patients in Acute Care Settings – Siemens Healthineers USA
---
Written by: Siemens Healthineers
---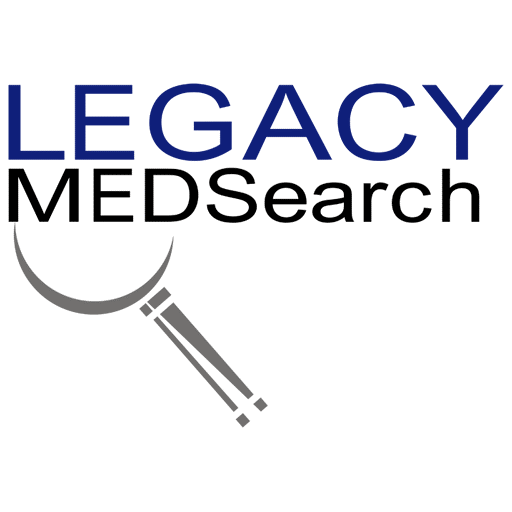 Legacy MedSearch has more than 30 years of combined experience recruiting in the medical device industry. We pride ourselves on our professionalism and ability to communicate quickly and honestly with all parties in the hiring process. Our clients include both blue-chip companies and innovative startups within the MedTech space. Over the past 10 years, we have built one of the strongest networks of device professionals ranging from sales, marketing, research & , quality & regulatory, project management, field service, and clinical affairs.
We offer a variety of different solutions for hiring managers depending on the scope and scale of each individual search. We craft a personalized solution for each client and position with a focus on attracting the best possible talent in the shortest possible time frame.
Are you hiring?
Contact us to discuss partnering with Legacy MedSearch on your position.
Begin your legacy now. We are your medtech and medical device talent advisory firm.