Medical device and MedTech insights, news, tips and more
FDA clears Signifier Medical's Electric Tongue Muscle Strengthener to Treat Sleep Apnea and Snoring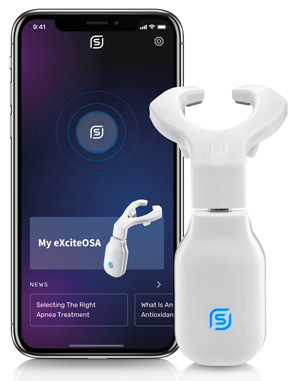 The FDA has approved eXciteOSA, the revolutionary first-ever daytime treatment for mild obstructive sleep apnea and snoring. Used for only 20 minutes per day for a period of six weeks and then twice per week, the therapy is clinically proven to improve the quality of sleep by significantly reducing obstructive sleep apnea and snoring.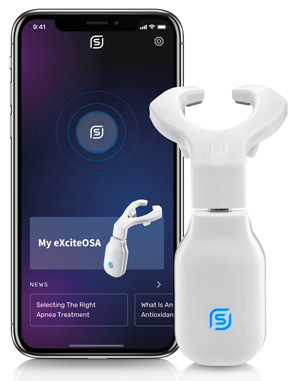 Signifier Medical Technologies, an innovator in the sleep disordered breathing market, today announced that eXciteOSA®, the first and only daytime intraoral neuromuscular stimulation device for treating mild obstructive sleep apnea and snoring, has been cleared by the U.S. Food and Drug Administration (FDA), giving millions of sufferers in the U.S. access to this innovative therapy.
Unlike devices used while patients sleep, eXciteOSA is the first device used while awake that is intended to improve tongue muscle function, targeting the root causes of these conditions. Used for only 20 minutes per day for a period of six weeks and then twice per week, the therapy is clinically proven to improve the quality of sleep by significantly reducing obstructive sleep apnea and snoring.
In a study of 65 mild obstructive sleep apnea patients, 79% of patients responded to therapy with a mean reduction of 52% in AHI (Apnea Hypopnea Index), a 50% reduction in ODI (Oxygen Desaturation Index), and a 3.9 point reduction in ESS (Epworth Sleepiness Scale). In the pivotal study of the device, eXciteOSA exceeded the targeted endpoint of a 20% mean reduction in snoring time, achieving nearly a 40% mean reduction in snoring time across 115 patients.
"We are thrilled that this groundbreaking treatment will soon be available in the U.S., offering an entirely unique, simple, and comfortable solution that has the potential to improve the lives of millions of people," said Akhil Tripathi, CEO, and co-founder of Signifier Medical Technologies. "Restful sleep is critically important, yet for too many it is out of grasp because they or their partner suffer from a sleep disorder. We look forward to launching this revolutionary new option to select markets in the coming weeks."
Obstructive sleep apnea and snoring affect one in three people – as many as 110 million Americans. Left untreated, obstructive sleep apnea can lead to serious complications such as hypertension, heart attack, glaucoma, diabetes, cancer, and cognitive and behavioral disorders.
"Treatment of sleep apnea has been shown to be highly effective for patients as there is growing evidence that it improves symptoms, reduces blood pressure, improves glucose control, and reduces the risk of motor vehicle accidents, among other benefits. A strong argument can be made that early treatment may be beneficial since the consequences of the condition may become irreversible," said Atul Malhotra, M.D. Research Chief, Pulmonary, Critical Care and Sleep Medicine at UC San Diego Health, who served as a clinical trial investigator for the eXciteOSA device. "I believe that eXciteOSA will be an important treatment approach for patients with snoring and mild sleep apnea and look forward to offering it to my patients."
Signifier Medical has developed a digital OSA therapy interface for patients and clinicians, which includes an intuitive app for use alongside the eXciteOSA device. The app is designed to give personalized care and motivate patients to achieve high therapy adherence. A "light touch design" with no fitting required, the eXciteOSA system includes digital connectivity between patient, bed partner, and provider to enable virtual setup, remote monitoring, and an overall exceptional patient experience.
"The FDA approval for eXciteOSA is great news for OSA patients. This novel device will bring benefit to a neglected cohort of the sleep disordered breathing condition, namely those with mild obstructive sleep apnea," said Peter Cistulli, M.D., Professor of Respiratory Medicine and Head of the Discipline of Sleep Medicine at the University of Sydney, and Head of the Department of Respiratory and Sleep Medicine at Royal North Shore Hospital.
See Full Press Release at the Source: Signifier® Medical Ushers In New Era of Treatment for Sleep Apnea and Snoring with FDA Approval of eXciteOSA® Device – Signifier Medical
---
Press Release by: Signifier Medical Technologies
---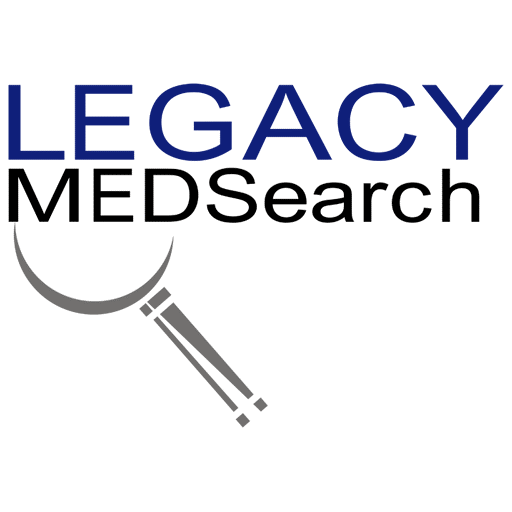 We offer a variety of different solutions for hiring managers depending on the scope and scale of each individual search. We craft a personalized solution for each client and position with a focus on attracting the best possible talent in the shortest possible time frame.
Are you hiring?
Contact us to discuss partnering with Legacy MedSearch on your position.
Begin your legacy now. We are your medtech and medical device talent advisory firm.