FDA grants Breakthrough Device status for Dthera's Alzheimer's Treatment
Diagnostics & Healthcare News August 24, 2018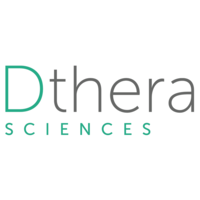 Dthera™ Sciences, the leading digital therapeutic company focusing on the elderly and individuals with neurodegenerative diseases, announced today that the U.S. Food and Drug Administration (FDA) has granted Breakthrough Device designation to the Company's development-stage product, DTHR-ALZ.
DTHR-ALZ, if granted approval, would become the first non-pharmacological prescription treatment for the symptoms of Alzheimer's disease. The proposed indication for use states that "DTHR-ALZ is intended to mitigate the symptoms of agitation and depression associated with major neurocognitive disorder of the Alzheimer's type." To the Company's knowledge, Dthera Sciences is only the second digital therapeutics company to obtain Breakthrough Device designation from the FDA.
"Alzheimer's disease is a significant and rapidly growing public health crisis, and, among the 10 leading causes of death in the U.S., it is the only one that cannot be prevented, cured or slowed," said Edward Cox, CEO of Dthera Sciences, a publicly traded company based in San Diego. "We commend the FDA for recognizing this significant unmet medical need as well as the critical importance of providing innovative new treatments to patients with Alzheimer's and their caregivers. While we feel this ground-breaking recognition validates Dthera's mission to positively impact the lives of those effected by the disease, it also represents a meaningful advance for the entire digital therapeutic sector."
Under the Breakthrough Devices program, a provision of the 21st Century Cures Act, the FDA works with medical device developers to expedite regulatory review in order to give patients more timely access to diagnostic and therapeutic technologies. According to the FDA, a "Breakthrough Device" is a product that may be more effective at treating or diagnosing a life-threatening or irreversibly debilitating disease or condition compared to the current standard of care.
DTHR-ALZ is intended to be a prescription digital therapeutic that will deliver Reminiscence Therapy to patients with Alzheimer's disease. The device will use artificial intelligence to automatically optimize the therapy based on various forms of biofeedback from the patient. According to the Alzheimer's Association, Reminiscence Therapy is an evidence-based psychosocial intervention that has been shown in clinical trials to improve symptoms of the disorder, but the therapy's adoption has been limited because of the investment of caregiver time and resources. DTHR-ALZ, however, will seek to provide Reminiscence Therapy with more frequency, consistency and personalization while requiring minimal investment of time and resources.
Alzheimer's disease affects about 5.7 million people in the U.S. today, according to the Alzheimer's Association. With the aging population and few therapeutic options on the horizon, the impact of Alzheimer's disease is only expected to grow. The cost of care for dementia patients is predicted to increase from $277 billion in 2018 to more than $1.1 trillion by 2050.
"This Breakthrough designation has provided us with a remarkable opportunity to expedite the development of our digital therapeutic device," said Martin Culjat, Ph.D., VP of Scientific and Regulatory Affairs at Dthera Sciences. "We feel deeply honored that the FDA has confirmed DTHR-ALZ meets the requirements for this designation, and we are eager to work together with the FDA throughout this process."
DTHR-ALZ is not yet available for commercial use in the U.S.
Read More at the Source: Dthera Sciences Receives FDA Breakthrough Device Designation For Its Alzheimer's Focused Development-Stage Product "DTHR-ALZ"
---
Press Release by Dthera Sciences
---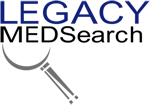 A Speciality Recruiting Firm Exclusively Servicing The Medical Device Industry
Legacy MedSearch has more than 30 years of combined experience recruiting in the medical device industry. We pride ourselves on our professionalism and ability to communicate quickly and honestly with all parties in the hiring process. Our clients include both blue-chip companies and innovative startups within the MedTech space. Over the past 10 years, we have built one of the strongest networks of device professionals ranging from sales, marketing, research & , quality & regulatory, project management, field service, and clinical affairs.
We offer a variety of different solutions for hiring managers depending on the scope and scale of each individual search. We craft a personalized solution for each client and position with a focus on attracting the best possible talent in the shortest possible time frame.
Are you hiring?
Contact us to discuss partnering with Legacy MedSearch on your position.
AUTHOR - Authorship Credit Noted Above
SHARE