French Startup Biomodex Helping Train Doctors with 3D Printed Organs
Imaging Visualization & Navigation July 26, 2016
3D printing technologies have proved themselves to be beneficial within the medical sector in a number of ways, including the timely manufacturing of custom-designed implants and prosthetics, as well as the creation of bespoke anatomical parts for surgical planning and training. This latter application has the potential to not only help doctors become familiar with specific patients' anatomies before the actual surgery, but could effectively help save lives. According to Thomas Marchand, founder of French startup Biomodex, this is exactly what his company has set out to do.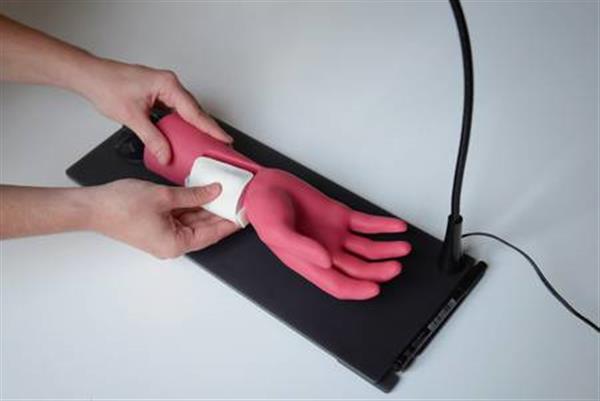 In a recent speech given by Marchand, he explains that every year over 400,000 deaths are caused by avoidable medical errors in the United States alone, making medical errors the third leading cause of death in the country. Fortunately, the innovator believes that his startup Biomodex, co-founded by Sidarth Radjou, could help lower these numbers by helping doctors to perform pre-surgical simulations on almost exact replicas of the patient's organs.
Based in Paris and Boston, Biomodex offers clients a way to 3D print patient specific organs using medical data from MRIs and ultrasounds. Unlike some other 3D printed organs we've seen in the past, the ones printed by Biomodex can mimic different human tissues and organic textures thanks to a multi-material 3D printing system, a feature which allows surgeons to more accurately plan operations and surgical incisions.
Read Full Article – Source: French startup Biomodex is 3D printing ultra-realistic organs to help train doctors
By Tess
AUTHOR - Authorship Credit Noted Above
SHARE