Medical device and MedTech insights, news, tips and more
Fresenius Kabi Receives FDA 510(k) Clearance for Wireless Agilia® Connect Infusion System with Vigilant® Software Suite-Vigilant® Master Med Technology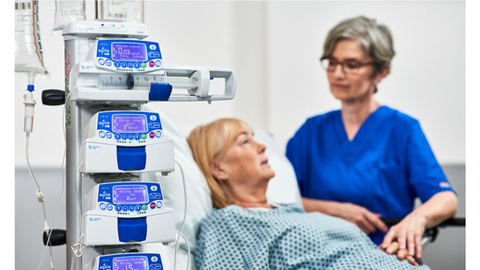 Fresenius Kabi, a global health care company that specializes in medicines and technologies for infusion, transfusion and clinical nutrition, announced it has received 510(k) regulatory clearance from the U.S. Food and Drug Administration (FDA) for its wireless Agilia® Connect Infusion System which includes the Agilia® Volumetric Pump and the Agilia® Syringe Pump with Vigilant® Software Suite-Vigilant® Master Med technology. The Agilia Connect volumetric pump and syringe pump are the first to be cleared by following TIR101 standards, which were developed by the Association for the Advancement of Medical Instrumentation (AAMI) in 2021.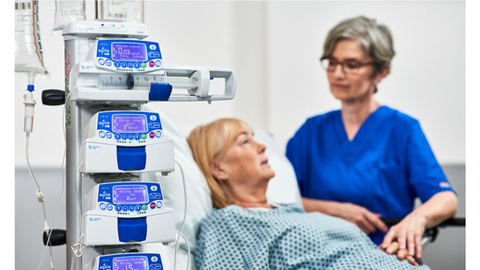 The wireless Agilia Connect Infusion System has been available outside the U.S. since 2016 and has more than 126,000 customer installations. The Agilia Connect Infusion System builds on the company's first generation Agilia Infusion System, available in more than 130 countries with more than 1.2 million customer installations, to provide wireless connectivity through the Vigilant Software Suite. This software suite includes Vigilant Master Med drug library software, Vigilant Insight infusion analytics software and Agilia Partner calibration and maintenance software. The product offering enables the centralized distribution of drug libraries, warehousing of infusion data for reporting and analysis and wireless maintenance and calibration of devices.
"Both patients and caregivers benefit from smarter devices that make health care safer and easier," said John Ducker, president and CEO of Fresenius Kabi USA. "As a company with more than 35 years of global infusion technology expertise we look forward to establishing Fresenius Kabi as the partner of choice for infusion therapy in the U.S."
Focused on patient safety and designed to drive best practices, Agilia features customized Master Drug Libraries based on each hospital or clinic's approved medication protocols. These drug libraries can be distributed wirelessly to an entire fleet of Agilia Connect Pumps, safely and securely. With the Vigilant Insight Continuous Quality Improvement software, infusion data can be configured on demand into reports. This enables providers to conduct independent performance analyses across multiple health care facilities to help reach their infusion practice and patient safety goals.
About Fresenius Kabi
Fresenius Kabi (www.fresenius-kabi.com/us) is a global health care company that specializes in medicines and technologies for infusion, transfusion, and clinical nutrition. The company's products and services are used to help care for critically and chronically ill patients. The company's U.S. headquarters is in Lake Zurich, Illinois. The company's global headquarters is in Bad Homburg, Germany. To learn about U.S. career opportunities at Fresenius Kabi, visit us at www.fresenius-kabi.com/us/join-us. To learn more about the Agilia Connect Infusion System, visit AgiliaConnect.com.
See Full Press Release at the Source: Fresenius Kabi Receives U.S. Food and Drug Administration 510(k) Clearance for Wireless Agilia® Connect Infusion System with Vigilant® Software Suite-Vigilant® Master Med Technology
---
Press Release by: Fresenius Kabi
---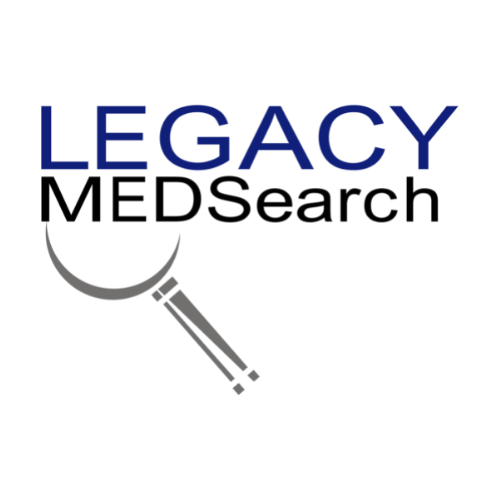 Legacy MedSearch has more than 30 years of combined experience recruiting in the medical device industry. We pride ourselves on our professionalism and ability to communicate quickly and honestly with all parties in the hiring process. Our clients include both blue-chip companies and innovative startups within the MedTech space. Over the past 10 years, we have built one of the strongest networks of device professionals ranging from sales, marketing, research & , quality & regulatory, project management, field service, and clinical affairs.
We offer a variety of different solutions for hiring managers depending on the scope and scale of each individual search. We craft a personalized solution for each client and position with a focus on attracting the best possible talent in the shortest possible time frame.
Are you hiring?
Contact us to discuss partnering with Legacy MedSearch on your position.
Begin your legacy now. We are your medtech and medical device talent advisory firm.