Medical device and MedTech insights, news, tips and more
Freshman Student Bailey Paxton Starts Medical Device Company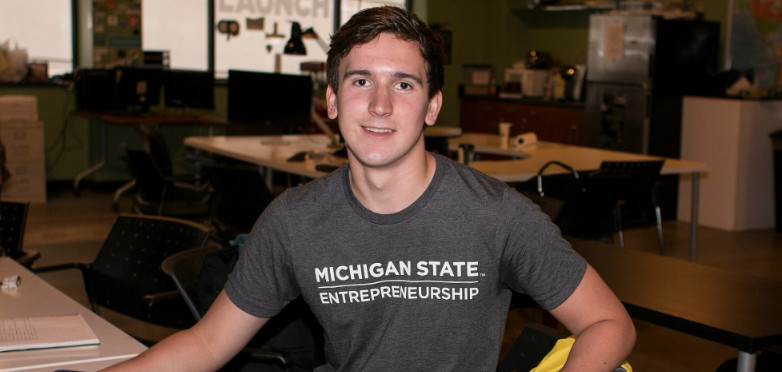 Business freshman Bailey Paxton has been traveling the country since the summer before his senior year of high school, courting investors and networking with manufacturers to get his medical device company off the ground.
Paxton said he wants to license and manufacture a device for storing surgical tools in the operating room.
This opportunity came about because the device's inventor chose to let its patent lapse.
He said his goal is to sell $400,000 worth of devices by his senior year of college.
The device has sold millions of dollars worth of products in Ohio and Florida alone without any marketing.
"I'm not that smart, but I know I can do better than that," Paxton said.
Paxton said he first became aware of the product when he was 13 and his father attempted to buy its manufacturer.
Paxton said his father used the venture as an opportunity to teach his son about the business world. He said his father discussed different ideas and strategies with him.
"It was a really good bonding experience for me," Paxton said. "He (Paxton's father) would let me leave school to go to different entrepreneurship shops and camps."
Since arriving at MSU, Paxton has participated in The Hatch program through Spartan Innovations, a training ground for MSU's most ambitious business students.
The Hatch program provides mentorship, workspace and funding for student startups.
This year, Paxton and other Hatch students travelled in a converted school bus, complete with bathrooms and beds, to the annual South by Southwest Festival in Austin, Texas.
The conference, which was in March, features not only live music, film screenings and panel discussions, but also a variety of exhibitions.
Some categories included gaming, music gear and health and medical technology.
Paxton was among the semi-finalists at the festival's "Startup Madness" competition.
Spartan Innovations events and student programs manager Lori Fischer called Paxton a "go-getter."
"We've encouraged him and help him network among our students," Fischer said.
Competing against a field of older, full-time business professionals, Paxton said he finished seventh out of 70 competitors at the Innovation Showcase, the premier midwestern startup pitch competition.
Pitching his company to an audience of one thousand-plus people, he was the event's first competitor still attending high school.
Paxton was also the first high school student to participate in Ann Arbor SPARK's weekend program, where for 10 weeks he spent hours interviewing medical professionals to learn about the kinds of products they needed most.
"While he encounters other students working on startups, Bailey is different," MSU director of undergraduate entrepreneurship Neil Kane said.
"Bailey is different because he is trying to license intellectual property, trying to sell to the medical community," Kane said. "What he is bringing to the table is his own energy and enthusiasm."
The next step is securing $120,000 in funding for his company through more pitch competitions and networking with MSU alumni, surgeons and other potential investors.
A tall order for anyone regardless of age, but Paxton said he isn't worried about his youth.
Paxton said he thanks a venture capitalist for a valuable piece of advice he strives to follow.
"He said, 'age is only a problem if you make it one,'" Paxton said.
Read Mare – Source: Student starts his own medical device company | The State News
By Josh Bender
Begin your legacy now. We are your medtech and medical device talent advisory firm.