Medical device and MedTech insights, news, tips and more
From ATS to AI: Revolutionizing Your Resume Strategy for Success in the Job Search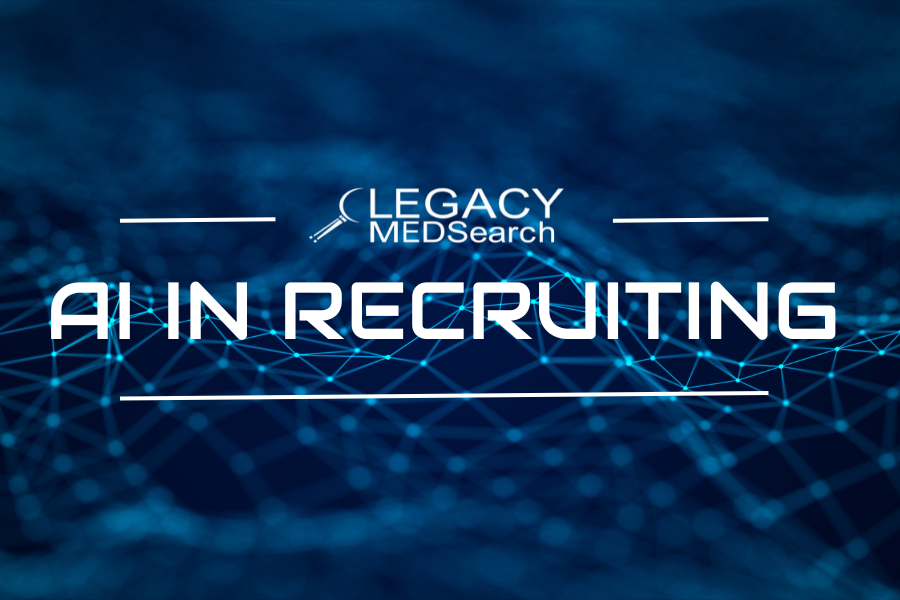 In today's competitive job market, crafting a resume that stands out from the crowd is essential.
Artificial Intelligence (AI) has become a key part of the application process for candidates and employers alike and can be extremely beneficial for candidates in crafting a resume that is Automated Tracking System (ATS) friendly, as well as polished enough to impress a recruiter or hiring manager. In this article, we will explore two beneficial ways to use AI in your application process: getting your resume past an ATS and how to use AI, such as ChatGPT, to enhance your resume's effectiveness.
Conquering the ATS Challenge 
Understanding the ATS
The first filter in your job application journey is the ATS, a software used by many companies to filter and sort through resumes. An ATS scans resumes for specific keywords, qualifications, and relevant experience to determine whether a candidate meets the initial requirements for a job. To ensure your resume passes this automated screening, consider the following strategies listed below.
Tailoring Your Content
Customization is key when it comes to ATS success. Each job posting is unique, and tailoring your resume to match the keywords and skills mentioned in the job description significantly improves your chances of passing the initial scan. Analyze the job posting thoroughly and incorporate relevant keywords throughout your resume. Highlight specific accomplishments, experiences, and qualifications that align with the requirements.
Formatting for Clarity
ATS software relies on structured data to make sense of your resume. Use standard headings such as "Work Experience," "Education," and "Skills" to organize your information. Avoid using complex formatting, graphics, or elaborate fonts, as these elements can confuse the software and lead to your resume being discarded. Stick to simple, clean layouts to ensure your content is easily parsed.
Optimizing Keywords
Keywords play a pivotal role in ATS success. Incorporate a mix of industry-specific terms, technical skills, and action verbs. However, avoid keyword stuffing, as this can negatively impact readability and make your resume seem inauthentic. Strike a balance between incorporating keywords and maintaining the overall natural quality of your content.
Elevating Your Resume with AI 
The Power of AI in Resume Optimization
While conquering the ATS is essential, leveraging AI can take your resume to the next level. ChatGPT, an advanced AI language model, can assist you in refining your resume's language, structure, and overall impact. Here are a few examples of how AI can benefit your resume.
Polishing Language and Tone
Crafting compelling content is crucial to capturing the attention of hiring managers. ChatGPT can assist in refining the language and tone of your resume, ensuring it is engaging and professional. It can suggest impactful action verbs, rephrase sentences for clarity, and offer personalized insights to make your resume shine.
Tailoring for Different Roles
Adapting your resume for various job applications can be time-consuming, but AI streamlines this process. With ChatGPT, you can quickly generate tailored content for different roles by inputting the job description and your existing resume. The AI can help you identify transferrable skills, emphasize relevant experiences, and craft a customized resume that resonates with each specific opportunity.
Showcasing Achievements
AI can assist in articulating your accomplishments effectively. Describe your achievements in quantifiable terms whenever possible, highlighting how you've positively impacted your previous employers. ChatGPT can help you structure these achievements in a way that showcases your contributions and demonstrates your value as a candidate.
Fine-Tuning Design and Format
Beyond content, the layout and design of your resume influence how it's perceived. ChatGPT can provide guidance on optimizing the visual aspects of your resume. It can suggest formatting improvements, recommend suitable fonts and layouts, and ensure your document looks polished and professional.
As the job market evolves, so should your approach to resume creation. Successfully navigating the ATS hurdle requires tailored content and an understanding of the software's mechanics. However, the integration of AI, such as ChatGPT, can elevate your resume's quality and effectiveness to new heights. By leveraging AI's capabilities, you can ensure your resume not only passes initial screenings but also resonates strongly with hiring managers, increasing your chances of landing your dream job.   
---
Written by: Melissa King
---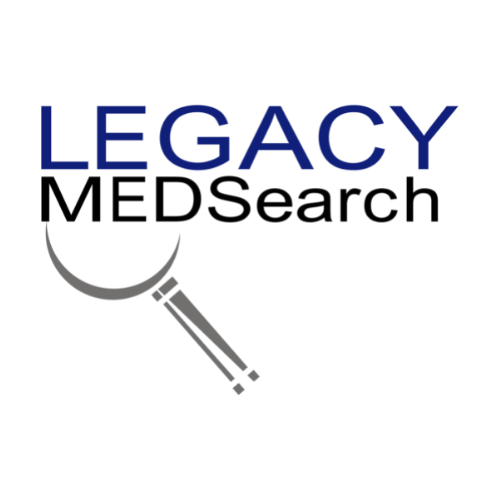 Legacy MedSearch has more than 35 years of combined experience recruiting in the medical device industry. We pride ourselves on our professionalism and ability to communicate quickly and honestly with all parties in the hiring process. Our clients include both blue-chip companies and innovative startups within the MedTech space. Over the past 17 years, we have built one of the strongest networks of device professionals ranging from sales, marketing, research & , quality & regulatory, project management, field service, and clinical affairs.
We offer a variety of different solutions for hiring managers depending on the scope and scale of each individual search. We craft a personalized solution for each client and position with a focus on attracting the best possible talent in the shortest possible time frame.
Are you hiring?
Contact us to discuss partnering with Legacy MedSearch on your position.
Begin your legacy now. We are your medtech and medical device talent advisory firm.