Medical device and MedTech insights, news, tips and more
Genetesis CardioFlux Platform Receives FDA 510(k) Clearance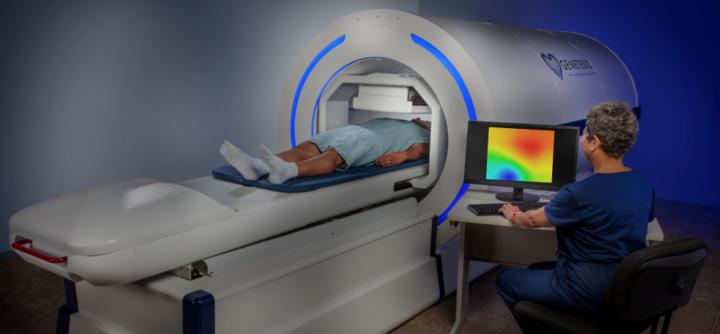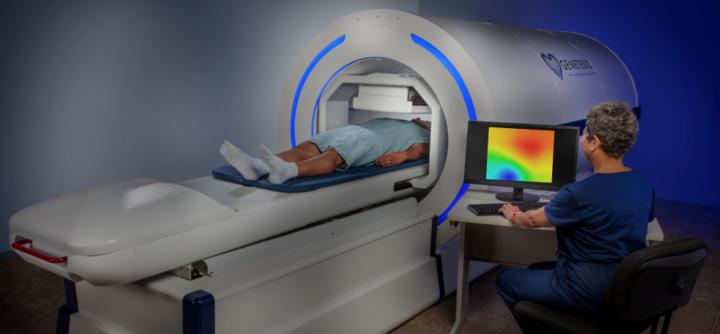 Genetesis, a company based in Mason, Ohio, won FDA clearance for its cardiac imaging offering that combines the CardioFlux magnetocardiograph with the the integrated Faraday Analytical Cloud (FAC).
The technology is intended to be used by ER physicians and cardiologists to quickly assess patients presenting with chest pain, helping with triage and getting patients to receive the correct therapy as soon as possible. The FAC is used by physicians to review the output of the CardioFlux, to use related web services, and do the billing.
Though it is usually the heart's electrical signals that are assessed (ECG), there's also a lot of useful data available in measuring the magnetic fields that it produces. As anything electrical also generates magnetic fields, hence the concept of "electromagnetism", in this case one modality can be thought of as a biomarker for another.
The CardioFlux device uses optically pumped magnetometers to avoid having to rely on expensive and difficult to manage helium cooling systems. This is the reason why in the past magnetocardiography hasn't been a practical possibility.
Because the Genetesis system is really opening the door for magnetocardiography to become available to clinicians, there will be a need to study how and in which cases it is most beneficial.
Here's more info from Genetesis:
An investigational study using a prototype CardioFlux device was completed at Ascension St. John Hospital's Emergency Department Observation Unit and presented by Margarita Pena, M.D., FACEP Medical Director, Clinical Decision Unit as a plenary session of the American College Emergency Physicians (ACEP) 2018 Scientific Assembly. "Throughout the study it became evident that there is great potential for magnetocardiography and CardioFlux to positively impact the clinical workflow of patients presenting to the ED with chest pain or anginal equivalents, which represent nearly 10 million emergency room visits a year."

"Building on the initial investigational study at Ascension St. John Hospital, we see the value in magnetocardiography (MCG) along with the 20 years of clinical investigation on the use of MCG and the diagnosis of myocardial ischemia and coronary artery disease. Ascension St. John is now collaborating with several sites to launch the largest multi-center study using MCG, to date," said Edouard Daher, M.D., FACC, Director, Cardiac Catheterization Labortaory at Ascension St. John Hospital.
See Full Press Release at theSource: CardioFlux Magnetocardiography System with Faraday Analytical Cloud FDA Cleared | Medgadget
---
Written by: Medgadget Editors
---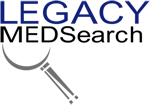 A Speciality Recruiting Firm Exclusively Servicing The Medical Device Industry
Legacy MedSearch has more than 30 years of combined experience recruiting in the medical device industry. We pride ourselves on our professionalism and ability to communicate quickly and honestly with all parties in the hiring process. Our clients include both blue-chip companies and innovative startups within the MedTech space. Over the past 10 years, we have built one of the strongest networks of device professionals ranging from sales, marketing, research & , quality & regulatory, project management, field service, and clinical affairs.
We offer a variety of different solutions for hiring managers depending on the scope and scale of each individual search. We craft a personalized solution for each client and position with a focus on attracting the best possible talent in the shortest possible time frame.
Are you hiring?
Contact us to discuss partnering with Legacy MedSearch on your position.
Begin your legacy now. We are your medtech and medical device talent advisory firm.