Medical device and MedTech insights, news, tips and more
Global Endoscopy Devices Paced for Rapid Growth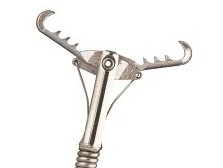 The Global Endoscopy Devices Market is estimated to be $30.1 billion in 2014 and is poised to reach $47.6 billion by 2022, growing at a CAGR of 5.90% from 2014 to 2022. Some of the key factors driving the market growth are rising preference for minimally invasive surgeries, technological advancements and aging population. Whereas factors such as lack of skilled professionals and high investment costs for endoscopic equipment are restraining the market growth. Growing economic conditions, high income, developing health sectors and a large consumer base in emerging countries like India and China will drive the endoscopy device market opportunities.
Request For Sample Report Here:
http://www.marketresearchstore.com/report/global-endoscopy-devices-market-outlook-25447#requestSample
The Endoscopy Device market is categorized into three broad segments—product type, applications and geography. Based on applications, the endoscopy devices market is segmented into Arthroscopy, Laparoscopy, Neurology, ENT Endoscopy, Gastrointestinal Endoscopy, Gynecology and Urology. Based on product type, the endoscopy devices market is divided into Rigid Endoscopes, Capsule Endoscopes, Robot Assisted Endoscopes and Flexible Endoscopes. By geography, the global endoscopy device market is segmented into North America, Europe, Asia Pacific and Rest of the World. The North America holds the largest share of the global endoscopy equipment market, followed by Europe and Asia.
The major players in the Global Endoscopy Device Market include Johnson and Johnson, Medtronic, ConMed, Fujifilm Medical Systems, Boston Scientific, Arthrex, Hoya, Smith & Nephew, Stryker and Olympus.
Read More – Source: Global Endoscopy Devices Market Set for Rapid Growth, To Reach Around USD 47.6 billion by 2022 | Medgadget
Begin your legacy now. We are your medtech and medical device talent advisory firm.