Medical device and MedTech insights, news, tips and more
Harvard Creates World's First 3D Printed Heart-on-a-chip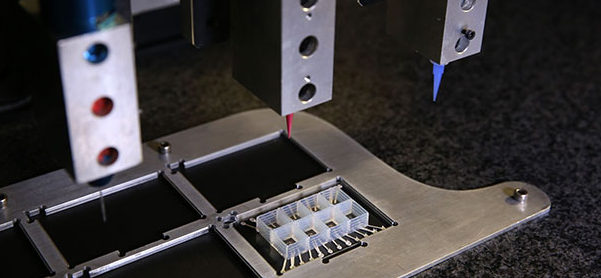 3D Printed technology have awed our society in so many ways. They have created multiple advances that span from construction to food, but that's not all that they're capable of. Researchers at Harvard University have developed the first entirely 3D-printed organ-on-a-chip with integrated sensing. This new fabrication method can very much change how data is collected and analyzed for both short and long-term analysis.
Earlier methods of gathering information like these required animal trials, which was invasive and difficult to use for long-term data collection. Their newly developed approach on creating these organs-on-chips enable researchers to quickly design and reproduce these microphysiological systems, which are built to match a patient's genetic makeup or even a strand of a specific disease.
Johan Ulrik Lind, said "This new programmable approach to building organs-on-chips not only allows us to easily change and customize the design of the system but also drastically simplifies data acquisition." Lind is the research paper's first author and researcher at the Wyss Institute for Biologically Inspired Engineering at Harvard University, and also a postdoctoral fellow at the Harvard John A. Paulson School of Engineering and Applied Sciences (SEAS). Kit Parker, Tarr Family Professor of Bioengineering and Applied Physics at SEAS and co-author of the study also added that this new microfabrication approach is the new step towards vitro tissue engineering, drug screening, and toxicology research.
The design uses six different inks to form together a chip that mimics organ tissues inside the body, which promises to be a good alternative to animal testing. This process, however, comes at a steep price and is very labor intensive. This is what the study aims to change with the use of digital manufacturing tools such as 3D printing. Their creation of new biological inks for 3D printing use enabled them to automate the fabrication process and increase the device's complexity.
The six different inks integrated soft strain sensors inside the microarchitecture of the tissue and the entire manufacturing process takes only a single, continuous procedure. The process takes all the materials and creates a cardiac microphysiological device that's 3D printed by the team with integrated sensors. The study provides a clearer view on how their platform can be used to develop testing materials for disease modeling and drug screening.
Read Full Article – Source: Harvard Creates World's First 3D Printed Heart-on-a-chip – GineersNow
Image Credit – Lori K. Sanders and Alex D. Valentine, Lewis Lab/Harvard University
Video Credit – Giphy
Begin your legacy now. We are your medtech and medical device talent advisory firm.