Medical device and MedTech insights, news, tips and more
Heart Transplant Recipient Receives the World's First 31 Fr ProtekDuo™ Cannula in a Life-Saving TandemLung® Case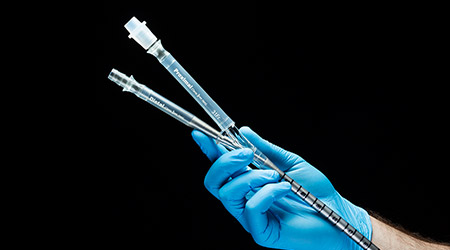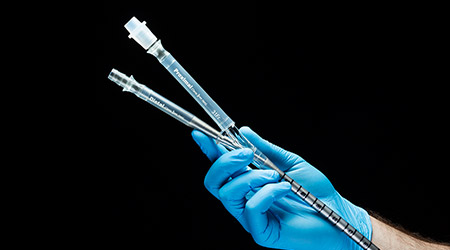 PITTSBURGH–(BUSINESS WIRE)–CardiacAssist, Inc. dba TandemLife announced today the commercial launch and first human use of their newest ProtekDuo dual lumen cannula at Cedars Sinai Heart Institute in Los Angeles. The cardiothoracic transplant team said the TandemLung and 31 Fr ProtekDuo were used in combination with the TandemHeart® pump to support a heart transplant recipient who experienced the symptoms of post-transplant Acute Respiratory Distress Syndrome (ARDS), which could have compromised the success of the transplant or, if left untreated, could have damaged the patient's lungs.
Shortly after the onset of symptoms, the patient was diagnosed and then transported to an operating room for the minimally invasive procedure to provide advanced cardiopulmonary support using TandemLife products. The system provided 5.0 L/m of fully oxygenated blood to the patient, enabling the patient's lungs to rest while also supporting cardiac function. The patient has since been weaned from the devices and is recovering with a good prognosis.
"TandemLife exists to develop ground-breaking technologies to treat critically ill cardiac and respiratory failure patients,"
said TandemLife Chief Executive & Chairman of the Board John Marous. "Learning that two of our newest innovations played a role in saving a recent transplant recipient's life makes our entire team proud. By developing the smallest circuit with the lowest priming volume on the market, implementing advanced cardiopulmonary support for these types of patients is now easier than ever. We believe that the launch of the 31 Fr ProtekDuo cannula, in combination with our other product lines, will eventually ensure that every patient who would benefit from this type of support can receive it."
According to the Organ Procurement and Transplantation Network up to 120,000 people are waiting for an organ transplant, but 25,000 transplants have been performed in 2016.¹ TandemLife will continue to drive innovation that helps support transplant recipients who experience complications, with two additional products expected to be launched in the 4thquarter of this year.
About ProtekDuo
The ProtekDuo is intended for use as a single cannula for both venous drainage and reinfusion of blood via an internal jugular vein during extracorporeal life support (ECLS) Procedures. The 29 Fr ProtekDuo was released in late 2014 and has been implemented in more than 100 hospitals nationwide.
About TandemLung
The TandemLung utilizes a patent-protected and optimized radial flow design coupled with advanced polymethylpentene (PMP) fibers to transfer oxygen into the blood for patients requiring cardiac or respiratory support. It is intended for use in adult patients for extracorporeal circulation during cardiopulmonary bypass for up to 6 hours.
About TandemLife
TandemLife Company is a growing, privately-held medical device company headquartered in Pittsburgh that developed the world's first FDA-cleared and CE-marked short-term extracorporeal circulatory support platform. Today, they are leveraging 20 years of experience in cardiac and respiratory support to create breakthrough products and deliver Life Support Simplified to hospitals worldwide. For more information, http://www.tandemlife.com/ or contact Alison Gerlach, agerlach@tandemlife.com.
Source: Heart Transplant Recipient Receives the World's First 31 Fr ProtekDuo™ Cannula in a Life-Saving TandemLung® Case
Begin your legacy now. We are your medtech and medical device talent advisory firm.