Medical device and MedTech insights, news, tips and more
Hyperfine, Inc. Announces FDA Clearance for Improved AI-Powered Software and Expanded Field of View for the Swoop® Portable MR Imaging® System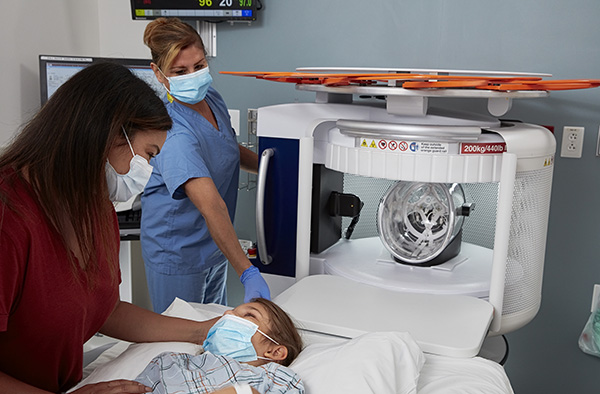 Hyperfine, Inc., the groundbreaking medical device company that created the Swoop® system, the world's first FDA-cleared portable magnetic resonance imaging (MRI) device for imaging of the brain, today announced the U.S. Food and Drug Administration (FDA) 510(k) clearance and launch of the company's upgraded AI-powered software.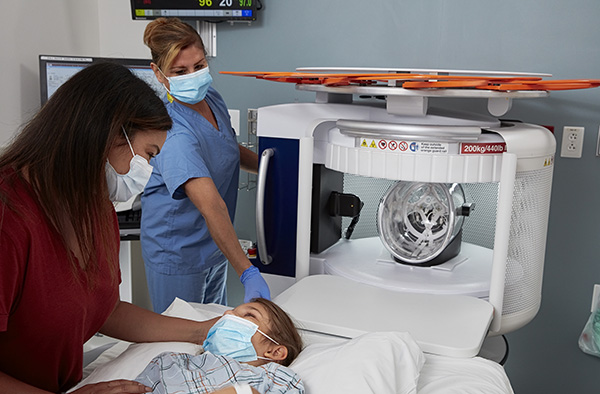 The most recently cleared Swoop® software improves the image quality of the diffusion-weighting imaging (DWI) sequence with increases in its signal-to-noise ratio. An additional update in this software release increases the Swoop® Portable MR Imaging® System field of view by 10% for T1, T2, and FLAIR sequences to match the previously improved DWI sequence's 20cm field of view. Field of view size is important for visualizing pathology deep in the brain.
"The latest Swoop® software improves image quality with notable improvement in the appearance of the DWI images. The improved image quality more clearly displays underlying brain structure, further accentuating diffusion positivity and potentially increasing confidence in image interpretation and clinical decision-making," said Edmond Knopp, M.D., senior medical director of Hyperfine, Inc.
"Our team continues to make rapid and significant software advancements for our first-in-class ultra-low-field Swoop® Portable MR Imaging® System to deliver diagnostic-quality brain images that enable timely clinical decision-making at the point of care," said Maria Sainz, president and CEO of Hyperfine, Inc. "We are committed to continuous improvement to optimize the clinical utility of the Swoop® system while driving commercial adoption across leading institutions globally. We have released two new sequences (T1 Standard and Fast T2) in the last twelve months, improved DWI sequence image quality twice, and expanded the system's field for view."
Hyperfine, Inc. first received initial FDA clearance for the Swoop® Portable MR Imaging® System in 2020 and has received two additional FDA clearances for hardware improvements and seven clearances for upgraded software, including BrainInsight™ software—with five of these clearances received in 2022. Hyperfine, Inc. maintains a total installed base* of 100 Swoop® systems globally, and twenty peer-reviewed clinical publications have included Swoop® system data.
"We're investing heavily in software development, AI, and image quality and are committed to expanding the toolbox available to our users," said Tom Teisseyre, chief product officer of Hyperfine, Inc. "These initiatives are core to our transformative approach to MR imaging, making it a reality for a growing number of patients in the fast-evolving diversity of sites of care."
About Hyperfine, Inc. and the Swoop® Portable MR Imaging® System
Hyperfine, Inc. (NASDAQ: HYPR) is the groundbreaking medical technology company that created the Swoop® system, the world's first FDA-cleared portable magnetic resonance imaging (MRI) system capable of providing neuroimaging at the point of care. The Swoop® system received initial U.S. Food and Drug Administration (FDA) clearance in 2020 as a bedside magnetic resonance imaging device for producing images that display the internal structure of the head where full diagnostic examination is not clinically practical. When interpreted by a trained physician, these images provide information that can be useful in determining a diagnosis. The Swoop® system has been approved for brain imaging in several countries, including Canada and Australia, has UKCA certification in the United Kingdom, and is also available in New Zealand and Pakistan.
The mission of Hyperfine, Inc. is to revolutionize patient care globally through transformational, accessible, clinically relevant diagnostic imaging, and data solutions. Founded by Dr. Jonathan Rothberg in a technology-based incubator called 4Catalyzer, Hyperfine, Inc. scientists, engineers, and physicists developed the Swoop® system out of a passion for redefining brain imaging methodology and how clinicians can apply accessible diagnostic imaging to patient care. Traditionally, access to costly, stationary, conventional MRI technology can be inconvenient or not available when needed most. With the portable, ultra-low-field Swoop® system, Hyperfine, Inc. is redefining the neuroimaging workflow by bringing brain imaging to the patient's bedside. For more information, visit hyperfine.io.
See Full Press Release at the Source: Hyperfine, Inc. Announces FDA Clearance for Improved AI-Powered Software and Expanded Field of View for the Swoop® Portable MR Imaging® System
---
Press Release by: Hyperfine, Inc.
---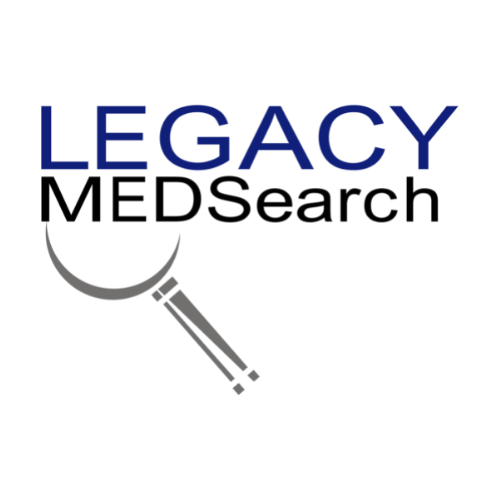 Legacy MedSearch has more than 35 years of combined experience recruiting in the medical device industry. We pride ourselves on our professionalism and ability to communicate quickly and honestly with all parties in the hiring process. Our clients include both blue-chip companies and innovative startups within the MedTech space. Over the past 17 years, we have built one of the strongest networks of device professionals ranging from sales, marketing, research & , quality & regulatory, project management, field service, and clinical affairs.
We offer a variety of different solutions for hiring managers depending on the scope and scale of each individual search. We craft a personalized solution for each client and position with a focus on attracting the best possible talent in the shortest possible time frame.
Are you hiring?
Contact us to discuss partnering with Legacy MedSearch on your position.
Begin your legacy now. We are your medtech and medical device talent advisory firm.