Imagion Biosystems Receives FDA Breakthrough Device Designation
Imaging Visualization & Navigation July 24, 2019

Imagion Biosystems is working to differentiate itself in cancer detection with a system that aims to minimize the need for surgical or biopsy procedures to obtain tissue for pathological assessment. It says the technology as an alternative to MRI, PET, CT and X-ray for faster detection and treatment than conventional imaging methods, according to a presentation to investors.
MD Anderson Cancer Center has been a principal collaborator since 2014 on the company's magnetic relaxometry technology in a dedicated laboratory in the hospital's department of imaging physics. In the department, researchers helped to validate biological models, improve computational algorithms and create new nanoparticle chemistries, Imagion said. In 2018, MD Anderson agreed to convert a portion of its research fees into Imagion shares.
Whereas conventional imaging methods cannot distinguish benign from malignant lesions, Imagion's disease-targeting nanoparticles locate tumors and other specific cells by their molecular signature, according to the company.
The solution of magnetic nanoparticles is injected into the body, where it circulates to find the tumor. Antibodies on the nanoparticles cause them to stick to the tumor being targeted, and the detector, placed over the body, finds and measures the particles.
Imagion claims its nanoparticle formulation has a low-risk safety profile that uses known materials and methods. Further, the detection instrument uses technologies that have been employed in other clinical devices, and its magnetic coils generate field strength orders of a magnitude that is weaker than an MRI, the company said. No special shielding is required in the operating environment.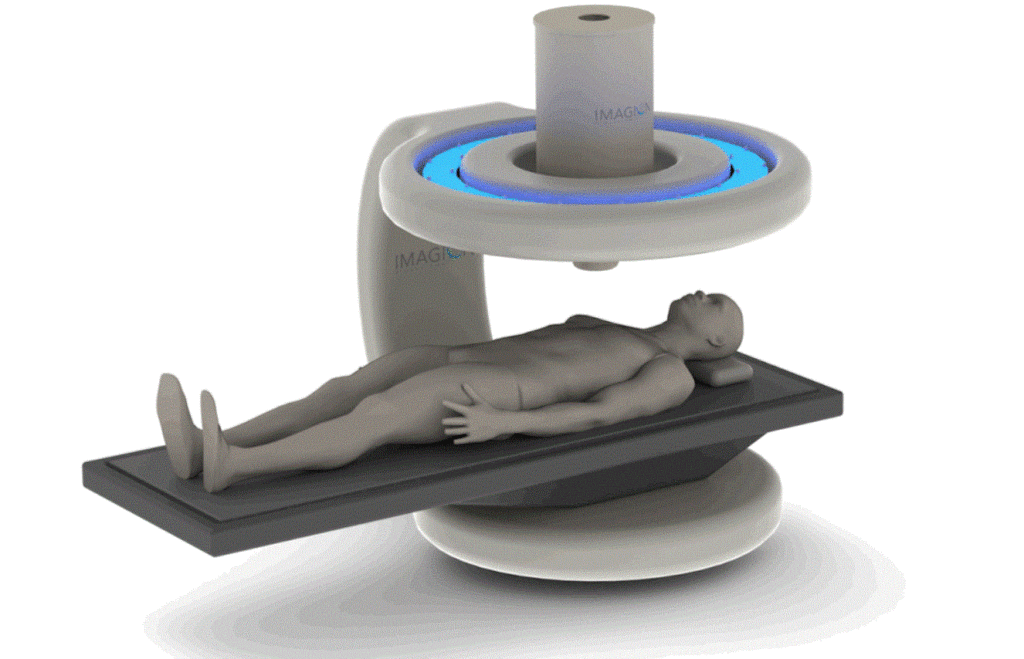 The nanoparticles are injected in a non-toxic low-dose solution that is biologically safe without exposing patients to radioactivity, which occurs with PET scans, or ionizing radiation, as occurs with X-rays and CT scans, Imagion said. In May, the company announced the completion of a toxicology safety study that showed no observable adverse effects.
The company contends its system is less expensive because the technology uses a small array of sensors for localized detection, unlike more expensive imaging machines that require strong magnetic fields, full body scanning and special facility engineering to provide environmental shielding.
See Full Article at the Source: HER2 breast cancer imaging tech gets breakthrough nod | MedTech Dive
---
Article Written by: Susan Kelly
---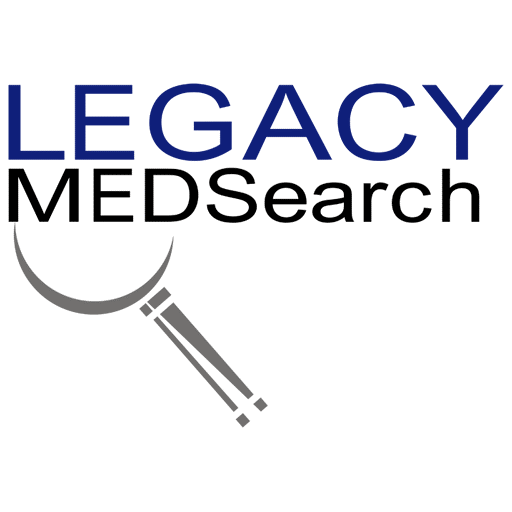 A Speciality Recruiting Firm Exclusively Servicing The Medical Device Industry
Legacy MedSearch has more than 30 years of combined experience recruiting in the medical device industry. We pride ourselves on our professionalism and ability to communicate quickly and honestly with all parties in the hiring process. Our clients include both blue-chip companies and innovative startups within the MedTech space. Over the past 10 years, we have built one of the strongest networks of device professionals ranging from sales, marketing, research & , quality & regulatory, project management, field service, and clinical affairs.
We offer a variety of different solutions for hiring managers depending on the scope and scale of each individual search. We craft a personalized solution for each client and position with a focus on attracting the best possible talent in the shortest possible time frame.
Are you hiring?
Contact us to discuss partnering with Legacy MedSearch on your position.
AUTHOR - Authorship Credit Noted Above
SHARE